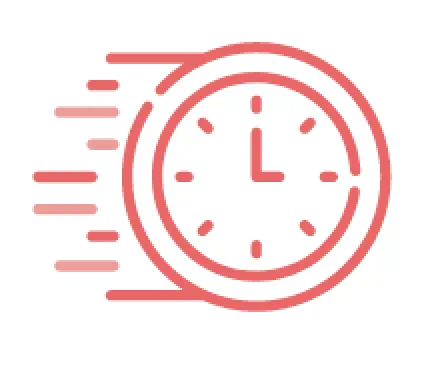 Your session has timed out. Please log in again
Go back to Machine Tools Top page
High Rigidity and Stability
Highly rigid machine structure
The machine structure has been reviewed from the basics, utilizing structural analysis techniques. Using optimal element components has enabled the machine to feature the highest rigidity in the SPEEDIO Series.
・Machine structure The highest rigidity ever has been achieved by moving the table only by the Y-axis and using column movement for the X- and Z-axes, and reducing the spindle head overhang
・Highly rigid spindle Spindle bearings larger than those of other models are used to improve spindle rigidity.
・Highly rigid guide Larger guides are used to improve the guide rigidity of each axis.
Wide stable range
Minimizing vibration makes it possible to set a wide range of machining conditions, enabling machining under higher conditions. This leads to a reduction in achining time.
High Productivity
SPEEDIO's highest level machining capabilities
Cutting amount has significantly increased.
・Machining example : End mill ø16, Workpiece : Carbon steel
High-power spindle motor
The highest class high-torque motor among spindle motors used for #30 spindle machines is standard equipped.
Spindle motor characteristics
Max. torque (momentary) : 92Nm
Max. output : 26.2kW
Nonstop ATC
Fastest tool change has been achieved by optimizing and increasing the speed of the spindle start/stop, Z-axis up/down, and magazine operation.
22- tool magazine
Tool-Tool : 0.8s
Chip-Chip : 1.7s
14- tool magazine
Tool-Tool : 0.7s
Chip-Chip : 1.6s
Machining Area and System Capacity
Table size and loading capacity
Size and loading capacity equivalent to high-end models.
Travels : X 600mm Y 400mm
Work area size : X:800mm Y:400mm
Max. loading capacity : 500kg
*The parameter must be changed.
Improved table rigidity
As the structure below the table has been simplified due to the axes configuration, the table thickness was increased to improve rigidity. A maximum loading capacity of 500 kg has been achieved, and table deformation minimized.
High Reliability
High reliability
Chip discharge performance has been improved along with the expansion of the machining area. In addition, the machine is equipped with a variety of functions, such as air-assisted tool washing, to improve reliability.
Roof-shape telescopic cover
Roof-shape telescopic covers are used for the X- and Y-axes to discharge chips rapidly.
Coil conveyor (optional)
Long and difficult-to-flow chips can be discharged smoothly, and steel chips can also be discharged reliably, avoiding accumulation.
Operability and Environmental Performance
NC unit
Equipped with tool monitoring functions ・ATC monitoring ・High-accuracy mode BII (read-ahead 200 blocks) ・Motor insulation resistance measurement function ・Waveform output to memory card ・PLC function
High environmental performance
In addition to low power and air consumption, the machine is equipped with a power regeneration system and a variety of energy saving functions, achieving high environmental performance.
Customer considering purchase / Support Information
Compact machining center
SPEEDIO
Tapping Center
Column traverse