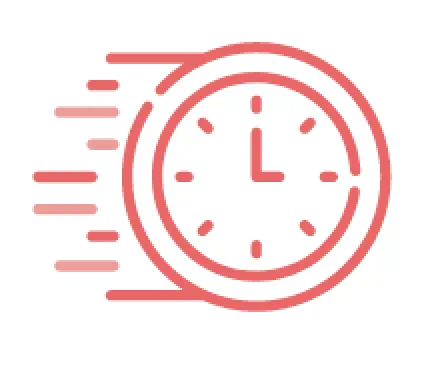 Your session has timed out. Please log in again
Go back to Machine Tools Top page
What is a SPEEDIO?
Compact machining center that achieves overwhelming high productivity
1. Changing from Tapping Center to SPEEDIO
Since its release in 1985, the Tapping Center series has contributed to the productivity of machining parts in a broad range of industries, such as motorcycle parts, automobile parts and IT equipment parts.
Through collaboration with our customers about their requirements for productivity, we have continued to improve our Tapping Center while accumulating original high production technologies to increase machining speed by even 0.5 seconds and reduce machining time by even 1 second.
With the theme of "perpetual pursuit of high productivity" and utilizing the technologies cultivated through the development of the Tapping Center series, we have developed a machine for the next stage, and released it in 2013 with a new brand name, 'SPEEDIO.'
2. Concept of SPEEDIO
Compact machining center that achieves overwhelming high productivity
based on Brother's original technologies
Brings about success to customers producing mass-production parts in particular
3. Features
Overwhelming high productivity
Brother's original servo technologies for #30 machines are fully utilized to achieve high speed, high acceleration and high response. Brother's original NC unit drives machine performance to its peak to ensure optimal running, eliminating any wasted operation.
High acceleration
Z-axis 2.2 G (S500X1)
High-speed ATC
Chip-Chip 1.4 s (S500X1)
Machining capabilities
A highly rigid structure has been achieved using analysis technology data accumulated during the design phase. A high output spindle motor is used, which demonstrates excellent machining capabilities from the low speed range to the medium- and high-speed range, enabling high-efficiency machining and heavy-duty machining. The machine also demonstrates high capabilities over a broad range of machining, including circular machining and high-speed three dimensional machining, utilizing the smooth path offset function, look-ahead function etc.
Max. spindle torque
92 Nm, 26.2 kW (S500X1, high-torque model)
Look-ahead blocks
Up to 200 blocks
(When equipped with optional High Accuracy Mode BII)
Better usability through machine/controller integrated development
Brother's original NC unit provides a variety of convenient functions, such as shortcut keys, menu programming, help messages, torque waveform display, etc. Maintenance is easy, and the machine flexibly responds to peripheral systems. Making full use of these original functions allows you to improve workability and operating rate.
High environmental performance
The machine uses a power regeneration system that effectively lowers power consumption, high-efficiency spindle motor, energy saving pump, LED type work light, etc. The machine is also equipped with multiple energy saving NC functions such as automatic power off, demonstrating high environmental performance, in the top level among #30 machines.
Customer considering purchase / Support Information
X
Privacy Policy Update
We have updated our Privacy Policy. Please review the updated policy before proceeding to other sections of our website. Your continued use of the Site and Services constitutes your agreement to and acceptance of our Privacy Policy where permitted by law.