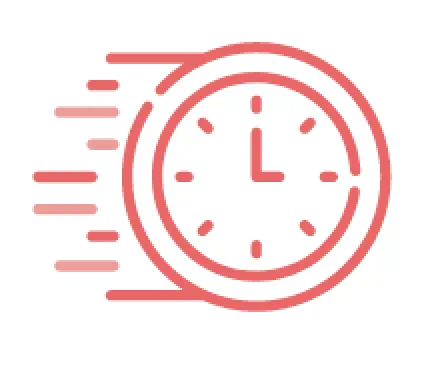 Your session has timed out. Please log in again
Go back to Machine Tools Top page
Rotary Table T-200A
Special SPEEDIO Option
Features of Rotary Table T-200A
Roller Gear Cam Mechanism
High accuracy
High-accuracy machining achieved by mechanism with no backlash.
High productivity
Achieved by the maximum speed of 100 min-1.
Extended service life
Permanent high accuracy with very little deterioration over time.
Roller Gear Cam Mechanism
By preloading the input and output shafts beforehand, the four cam followers can be always kept in contact with the cam surface, which eliminates backlash and provides high rigidity. In addition, the cam followers that rotate can transmit the motor torque efficiently, and therefore, they can rotate at low torque and be used for a long term, without wear and adjustment.
High Productivity
Combining the roller gear cam with the proper motor provides high acceleration and high rotation speed. In addition, machining can be performed only by the holding torque with motor without using the clamp mechanism depending on the machining load.
Max. speed : 100min-1
( 0→180 degree Indexing time )Clamp mode : 1.05 sec.Unclamp mode : 0.45 sec.
High Accuracy
Backlash can be eliminated with preloading the cam followers. Even machining with the turning direction in reverse will not adversely affect the machining surface.
Indexing accuracy : 10 sec. or lessRepeatability : 4 sec. or less.
Support table
A support table necessary for use with a Trunnion jig is available.
Clamp torque 330N*m.
*:When support table with clamp is selected.
Rotary joint for rotary table
The rotary table has a built-in rotary joint to prevent ejection.
6 Ports: Hydraulic / Pneumatic (With center-through port)
*:Please consult us separately when using a rotary joint for the support table.
Specifications
| | |
| --- | --- |
| Tyoe | Right-handed, Left-handed*1 |
| Through hole diameter | 70H7mm /2.8H7inch |
| Center height | 170mm /6.7inch |
| Gear ratio | 1/20/2020 |
| Maximum speed | 100min‒1 (50min‒1*2) |
| Bi-directional positioning accuracy (ISO230-2 compliant) | 20s or less |
| Bi-directional positioning repeatability (ISO230-2 compliant) | 10s or less |
| Indexing accuracy*3 | 10s or less |
| Repeatability*3 | 4s or less |
| Maximum loading capacity | 100kg /220lbs (200kg / 440lbs *4) |
| Allowable work inertia | 1.0kg・m2 /23.7lbs・ft2 (4.0kg・m2 /94.8lbs・ft2 *2) |
| Allowable unbalanced load | 5.0kg・m /36.2ft・lbs |
| Clamp method | Pneumatic |
| Clamp torque | 280N・m /207ft・lbs (at 0.5Mpa) |
| Maximum holding torque *5 | 720N・m /531ft・lbs (at 0.5MPa) |
| Product weight | 61kg /134lbs |
| Applicable models | S300X2 (X1) / S500X2 (X1) / S700X2 (X1) / S1000X1 / R450X2 (X1) / R650X2 (X1) / F600X1 |
*1 Only right-handed type available for R450X2(X1) and R650X2(X1).
*2 When high inertia mode (enabled by changing parameter setting) is used.
*3 Based on Brother measurement standard.
*4 When support table is used.
*5 Obtainted by the clamp torque plus the motor's holding torque.
Support Information
Distributors
- Inquiry & Purchase
- Repair & Service
Contact infomation for distributors in your area
Brother Global
Technical Center
Contact information for Brother Technical Centers in Europe and other areas
Compact machining center
SPEEDIO
Tapping Center
Column traverse
X
Privacy Policy Update
We have updated our Privacy Policy. Please review the updated policy before proceeding to other sections of our website. Your continued use of the Site and Services constitutes your agreement to and acceptance of our Privacy Policy where permitted by law.