Discover the World of DTG Printing!
At the crossroads between textile printing and ink technology lies direct-to-garment (DTG) printing! DTG printing is a process for adding your favorite graphics to the garments of your choice. From starting a T-shirt business to enhancing an established high-volume printing facility, direct to garment printing provides multiple solutions for businesses of all sizes. In the topics below, learn more about the printing, pretreatment, and curing machines utilized by industry professionals. Watch demonstrations of direct to garment printers in action. Discover the wide variety of garments and substrates you can print upon and the pretreating and curing needed for long-lasting, vibrant prints. With the flexibility of printing from digital images, these techniques can help inspire speedy and flexible solutions for businesses.
Getting Started With DTG Printing
Frequently Asked Questions
How can I calculate an ROI on DTG equipment?
You can calculate your return of investment using our calculator, available at
https://brotherdtg.com/roi
. View your individual costs against our production costs and obtain an instant profit analysis.
How can I schedule a demo of a Brother DTG printer?
To schedule a demonstration, contact an authorized Brother Dealer in your region. You can also visit
www.BrotherDTG.com/contact
for more information.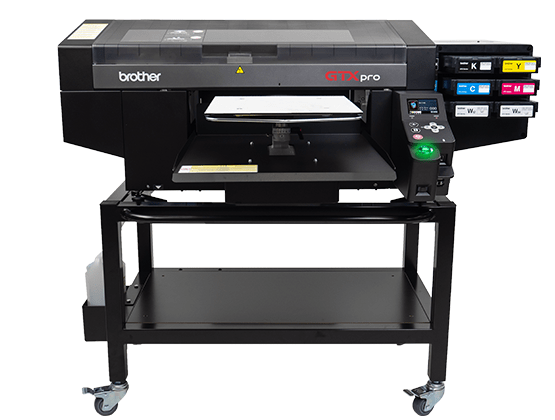 Learn More About the GTXpro DTG Printer
Check out the features of the GTXpro and see how its advanced technology can you grow your garment business.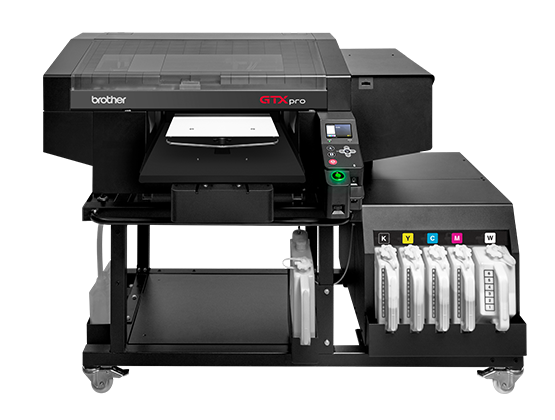 Explore the GTXpro B High-Volume DTG Printer
Speed, endurance, and flexibility. GTXpro B is designed to keep up with the demands of your high volume business, and scales to your level of growth.