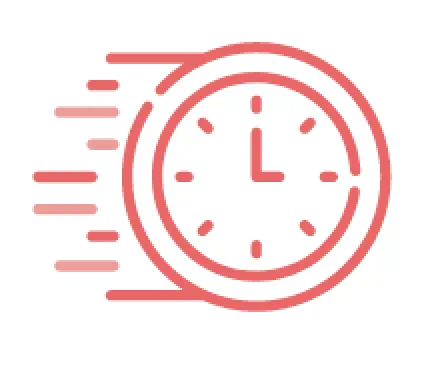 Your session has timed out. Please log in again
BROTHER INTERNATIONAL CORPORATION
TERMS AND CONDITIONS OF USE OF WEBSITE
April 29, 2020
Use of Site
The following are the terms and conditions which govern your use of this website ("Site"). By accessing, browsing and/or using this Site, you acknowledge that you have read, understood, and agree to be bound by these terms and to comply with all applicable laws and regulations. If you do not agree to these terms, do not use this Site. The material provided on this Site is protected by law, including, but not limited to, United States Copyright Law and international treaties. This Site is controlled and operated by Brother International Corporation and its subsidiaries ("BIC") from its offices within the United States. BIC makes no representation that Materials (defined below) on the Site are appropriate or available for use in other locations, and access such Materials from territories where their contents are illegal is prohibited. Those who choose to access this Site from locations other than the United States do so on their own initiative and are responsible for compliance with applicable local laws.
Use of Personal Information
Your use of the Site may involve the transmission to us of certain personal information. Our policies with respect to the collection, use and disclosure of such personal information are governed according to our Privacy Policy, which is hereby incorporated by reference in its entirety.
Ownership of Materials and Use Restrictions
The information contained in this Site including all images, illustrations, designs, photographs, video clips, writings, content and other materials that appear herein are copyrights, trademarks, trade dress or other intellectual property owned, controlled, or licensed (all of which, collectively, are herein referred to as the "Materials") by BIC or its subsidiaries and affiliates or are the property of their respective owners. Except as provided herein, none of the Materials may be copied, reproduced, distributed, republished, downloaded, displayed, posted or transmitted in any form or by any means, including, but not limited to, electronic, mechanical, photocopying, recording, or otherwise, without the prior written permission of BIC or the applicable copyright owner. You also may not, without BIC's permission, "mirror" any Materials contained on this Site on any other server. Any other use of the Materials on this Site including any reproduction, modification, distribution, or republication may violate copyright or trademark laws, and, without the prior written permission of BIC, is strictly prohibited.
Use of Software
Any software that is available on this Site ("Software") is the copyrighted work of BIC and/or its licensors. Use of the Software is governed by the end user license agreement ("License Agreement") which accompanies or is included with the software. Copying or reproducing the Software to any other server or location for further reproduction or redistribution is prohibited, unless such reproduction or redistribution is permitted by the License Agreement. You may not create derivative works of the Software, or attempt to decompile or reverse-engineer the Software unless otherwise permitted by law.
WITHOUT LIMITING THE FOREGOING, THE SOFTWARE IS WARRANTED, IF AT ALL, ONLY ACCORDING TO THE TERMS OF THE LICENSE AGREEMENT. EXCEPT AS MAY BE WARRANTED IN THE LICENSE AGREEMENT, TO THE MAXIMUM EXTENT PERMITTED BY APPLICABLE LAW, BIC DISCLAIMS ANY AND ALL IMPLIED OR STATUTORY WARRANTIES WITH REGARD TO THE SOFTWARE, INCLUDING ALL IMPLIED WARRANTIES OF MERCHANTABILITY, FITNESS FOR A PARTICULAR PURPOSE, TITLE AND NON-INFRINGEMENT.
U.S. Government Restricted Rights
The Software and other Materials available on this Site are provided with "RESTRICTED RIGHTS." Use, disclosure and/or reproduction of the Software and other Materials by or on behalf of the United States Federal Government (the "Government") are subject to restrictions as set forth in applicable laws and regulations. Use of the Software and other Materials by the Government constitutes acknowledgement of BIC's proprietary rights therein.
User Submissions
BIC does not want to receive confidential or proprietary information from you through this Site. Any material, content, information or other communication in any form ("Communications") you transmit or post to this Site will be considered non-confidential, non-proprietary, and may be available to the general public. BIC will have no obligations with respect to the Communications. BIC and its designees will be free to copy, disclose, distribute, incorporate and otherwise use the Communications and all data, images, sounds, text, and other things embodied therein for any and all commercial or non-commercial purposes. Notwithstanding the foregoing, personal information that you submit to BIC for the purpose of receiving products or services will be handled in accordance with the BIC Privacy Policy. You are prohibited from posting or transmitting to or from this Site any unlawful, threatening, libelous, defamatory, obscene, pornographic, or other material that would violate any law.
User Content; License Grant
a. Forums for User Content. BIC's Site and Services may provide you and other users the ability to post, upload email, transmit, or otherwise make available content, including written content and images (collectively, "User Content"). You understand agree that any User Content that you post, upload or otherwise make available will be viewable, accessible and used by BIC and others and that once posted or uploaded you may not have any privacy or other protections for such User Content. You are therefore advised to exercise caution before posting or uploading any confidential or proprietary information or images that you would not otherwise want third parties to see, access or use. All User Content is the sole responsibility of the entity or person that makes it available. BIC assumes no responsibility for the access and/or use of User Content by third parties. You, and not BIC, are entirely responsible for any content that you upload, download, post, email, transmit, or otherwise make available on the Site or via the Services. BIC may reserve the right to remove, take down and/or refuse to display User Content that violates BIC's Terms or applicable laws or regulations or otherwise is objectionable to BIC in our sole discretion, but that such right does not mean that BIC monitors the Site and Services or review or screen any User Content.
b. IP Ownership and License Grant. Except as otherwise indicated elsewhere in these Terms, when you upload, share with or submit User Content to the Services you retain ownership of any intellectual property rights that you hold in such content and you grant to BIC a worldwide, royalty-free, non-exclusive, perpetual, irrevocable, transferable, sublicensable license to (a) use, host, store, reproduce, modify, prepare derivative works (such as translations, adaptations, summaries or other changes), communicate, publish, publicly perform, publicly display, and distribute such User Content for any purpose, in any manner, mode of delivery or media now known or developed in the future; and (b) permit other users to access, reproduce, distribute, publicly display, prepare derivative works of, and publicly perform such User Content, on the Site and as may be permitted by the functionality of the applicable Services.
Links to Third Party Websites
Links on this Site to third-party websites are provided solely as a convenience to you. If you use these links, you will leave this Site. BIC has not reviewed all of these third-party sites and does not control and is not responsible for any of these sites or their content. Thus, BIC does not endorse or make any representations about them, or any information, software or other products or materials found there, or any results that may be obtained from using them. You should check the applicable third-party privacy policy and terms of use when visiting any such third-party websites, and before providing any personal information to such third-party websites. If you decide to access any of the third-party websites linked to this Site, you do so entirely at your own risk.
Disclaimers
THE MATERIALS, SOFTWARE, AND SERVICES AT THIS SITE ARE PROVIDED "AS IS" WITHOUT WARRANTIES OF ANY KIND INCLUDING WARRANTIES OF MERCHANTABILITY, FITNESS FOR A PARTICULAR PURPOSE, OR NON-INFRINGEMENT OF INTELLECTUAL PROPERTY. BIC's obligations with respect to its products and services are governed solely by the agreements under which they are provided and nothing on this Site should be construed to alter such agreements. BIC further does not warrant the accuracy and completeness of the Materials, Software or services at this Site, nor does it warrant that any functions of the Site will be uninterrupted or error-free, that defects will be corrected, or that the Site or the server that makes it available is free from viruses or other harmful components. BIC may make changes to the Materials, Software and services at this Site, or to the products and prices described in them, at any time without notice. The Materials, Software and services at this Site may be out of date, and BIC makes no commitment to update the Materials, Software and services at this Site. Materials published at this Site may refer to products, programs or services that are not available in your country. Consult your local BIC business contact for information regarding the products, programs and services that may be available to you. Applicable law may not allow the exclusion of implied warranties, so this exclusion may not apply to you.
Limitation of Liability
IN CONNECTION WITH ANY WARRANTY, CONTRACT, OR COMMON LAW TORT CLAIMS: (I) BIC, ITS AFFILIATES, OR ITS SUPPLIERS, LICENSORS OR OTHER THIRD PARTIES MENTIONED AT THIS SITE SHALL NOT BE LIABLE FOR ANY INCIDENTAL OR CONSEQUENTIAL DAMAGES, LOST PROFITS, OR DAMAGES RESULTING FROM LOST DATA OR BUSINESS INTERRUPTION RESULTING FROM THE USE, OR INABILITY TO ACCESS AND USE THIS SITE, OR THE MATERIALS, SOFTWARE OR SERVICES CONTAINED ON THIS SITE, EVEN IF BIC HAS BEEN ADVISED OF THE POSSIBILITY OF SUCH DAMAGES; AND (II) ANY DIRECT DAMAGES THAT YOU MAY SUFFER AS A RESULT OF YOUR USE OF THE SITE, SOFTWARE OR THE MATERIALS SHALL BE LIMITED TO FIVE HUNDRED DOLLARS ($500.00). SOME JURISDICTIONS DO NOT ALLOW THE EXCLUSION OF CERTAIN WARRANTIES. THEREFORE, SOME OF THE ABOVE LIMITATIONS ON WARRANTIES IN THIS SECTION MAY NOT APPLY TO YOU. NOTHING IN THESE TERMS OF USE SHALL AFFECT ANY NON-WAIVABLE STATUTORY RIGHTS THAT APPLY TO YOU.
Trademarks
BROTHER and the brother logo are both trademarks of Brother Industries, Ltd., Japan and are registered in the U.S.A. and many other countries.
Indemnification
You agree to indemnify, defend and hold Brother, its affiliates and contractors and each of their respective agents, directors, employees, information providers, licensors and licensees, and officers (collectively "Indemnified Parties") harmless from and against any and all liability and costs (including, without limitation attorneys' fees and costs), incurred by the Indemnified Parties in connection with any claim arising out of any breach by you of these Terms of Use or of the foregoing representations, warranties and covenants. You will cooperate as fully as reasonably required on Brother's defense of any such claim. Brother reserves the right, at its own expense, to assume the exclusive defense and control of any matter otherwise subject to indemnification by you and you will not in any event settle any matter without the prior written consent of Brother.
Miscellaneous
The terms herein shall be governed by and construed in accordance with the laws of the State of New Jersey, exclusive of its choice of law rules. Prices, product descriptions and illustrations in this Site are subject to change without notice. BIC's failure to act on or enforce any provision of these Terms of Use shall not be construed as a waiver of that provision or any other provision in these Terms of Use. No waiver shall be effective against BIC unless made in writing, and no such waiver shall be construed as a waiver in any other or subsequent instance. Except as expressly agreed by BIC and you in writing, these Terms of Use constitute the entire agreement between you and BIC with respect to the subject matter, and supersedes all previous or contemporaneous agreements, whether written or oral, between the parties with respect to the subject matter. The section headings are provided merely for convenience and shall not be given any legal import. These Terms of Use will inure to the benefit of our successors, assigns, licensees, and sublicensees.
Update of Terms and Conditions
BIC may from time to time revise these terms and conditions by updating this posting. Please visit this page periodically to review the current terms and conditions because they are binding on you. Your continued use of the Site will mean you accept any changes. If any provision of these Terms of Use shall be unlawful, void or for any reason unenforceable, then that provision will be deemed severable from these Terms of Use and shall not affect the validity and enforceability of any remaining provisions. Certain provisions of these Terms of Use may be superseded by expressly designated legal notices or terms located on particular pages at this Website.
Contact Us