Make Running Out of Ink or Toner a Thing of the Past
Brother EZ Auto Reordering – a convenient way to get Brother Genuine Ink or Toner delivered right to your door before you run out. Enjoy free shipping and save 5% on every order.1

Sign Up Has Never Been Easier – enroll in Brother EZ Auto Reordering in just a few simple steps online or use our PrinterProPlus app to enroll. Is my printer eligible? Check our list of compatible printers.
Why Brother EZ Auto Reordering?
We know there is never a good time to run out of ink or toner. Brother EZ Auto Reordering intelligently detects when you are running low and automatically triggers the right Brother Genuine replacement order and ships it right to your door.

Brother EZ Auto Reordering delivers peace of mind. You only pay for the ink or toner you need - and when you need it.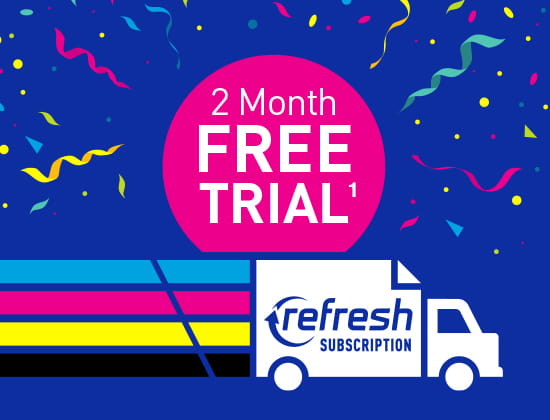 Take Buying Ink and Toner Off Your To-do List!
Never buy ink or toner cartridges again with Refresh EZ Print Subscription – a monthly service where you pay only for the pages you print, not the amount of ink or toner you use. With Refresh Subscription, printing is easy and worry-free:
It's a Great Deal: Save up to 50% on Brother Genuine Ink & Toner2
Print Plans Designed for You: Choose from a variety of print plans; Whether you print once in a while or every day, we have a plan for you
Get It Before You Need It: Always reliable, free delivery of Brother Genuine ink or toner, right to your door
You're in Control: Our plans are flexible – you can change or cancel at any time
Not sure how many pages you print? Try us FREE for 2 Months!1
Brother Auto Reordering is All About Convenience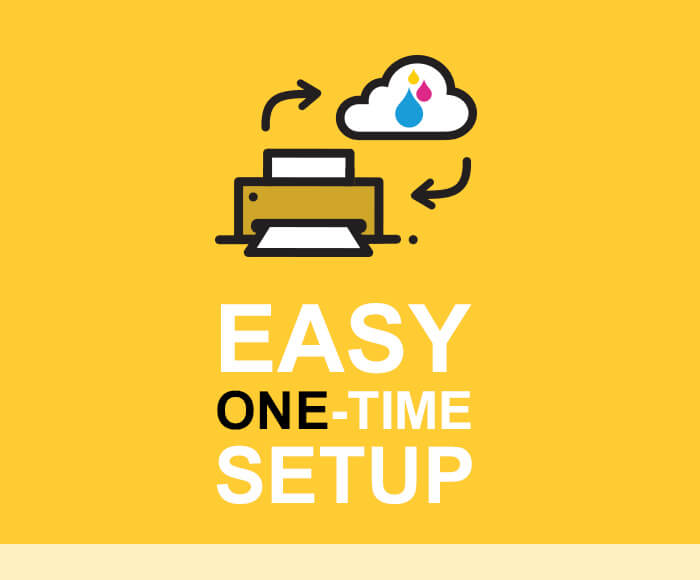 Have an Eligible Brother Printer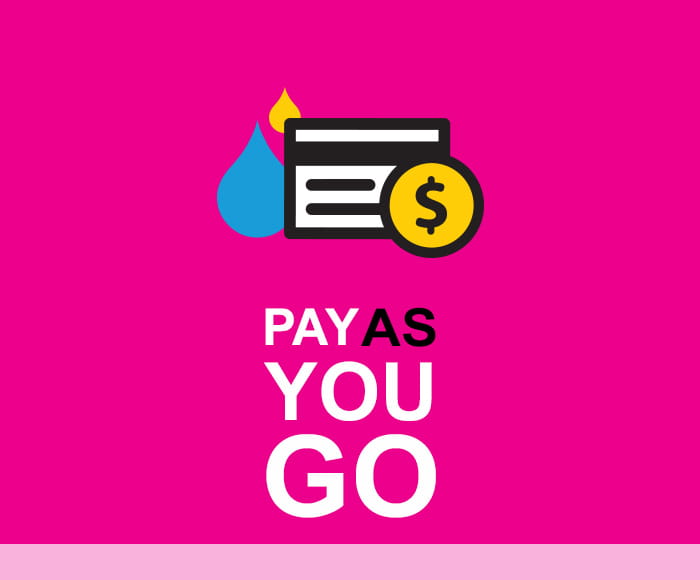 Pay Only for the Ink or Toner You Need
Simply pay as you go for only the Brother Genuine Ink and Toner you need. You get to review every order before it ships so you are always in control. Plus get FREE Shipping and save 5% on every order.1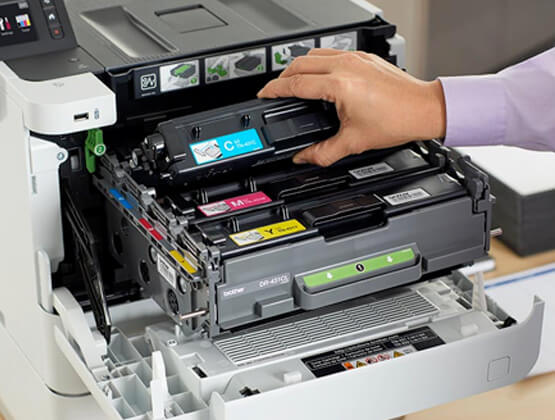 Results You Can Consistently Rely On
With Brother Genuine Ink and Toner, you can rest assured your Brother printer will run at peak performance to produce quality prints every time.
Frequently Asked Questions
Which Brother printers are compatible with the Brother EZ Auto Reordering Service?
How do I sign up for Brother EZ Auto Reordering?
Signing up is an easy multi-step process. Let's get started!

In a nutshell:
Confirm that your printer is eligible.
Sign into or create your Brother Online account.
Register your printer with Brother and let us know your ink/toner preferences and shipping/billing information.
That's it! Brother will keep an eye on your ink/toner levels and send replacements before you need them.
How are replacement orders triggered?
Your replacement order is triggered when your printer tells us that an ink/toner status is "low." Once your Brother printer detects a "low" status, an order is immediately sen, and your ink or toner will soon be on its way to you.

Your Brother printer uses predictive analytics to trigger an ink or toner order based on your printing habits. It's possible that an order will be generated before you actually see a low ink/toner warning on the printer display, but the intelligence in the Brother Auto-fulfillment cloud service takes shipping time into account, so your ink or toner arrives before you need it.

Please note that although one color ink/toner level may appear higher than another on-screen, a different ink/toner color delivery may be triggered and shipped sooner because it is used more frequently.
How much will my replacement ink/toner cost?
Because of all the printer models we offer and the many different replacement cartridge options, we don't have enough room to answer this question here!

You can look up specific ink and toner cartridges and prices on www.brother-usa.com – and remember: with Brother EZ Auto Reordering you enjoy a 5% discount1. Shipping is free for all orders over $20 within the Continental US1. For our complete shipping policy, please click here
Are there any subscription charges, long-term commitments or cancellation fees?
Brother Auto-fulfillment is a free service that you can cancel at any time – there are no long-term commitments, contracts or cancellation fees. Before any order ships, you receive an email notification so you can review each order. If you wish to cancel the order, you may do so by clicking on the link provided in the email within 24 hours.

If you no longer use the printer enrolled with Brother EZ Auto Reordering, you may unenroll from the service. Log into your Brother account, go to the printer's Description column, click the model number, and then click the Cancel Enrollment button.

You are always in control!
Additional ink and toner EZ Auto Reordering provider options are available in partnership with Brother.
Learn More