How to Sew a Satin or Silk Pillowcase
- Brother Sews Blogger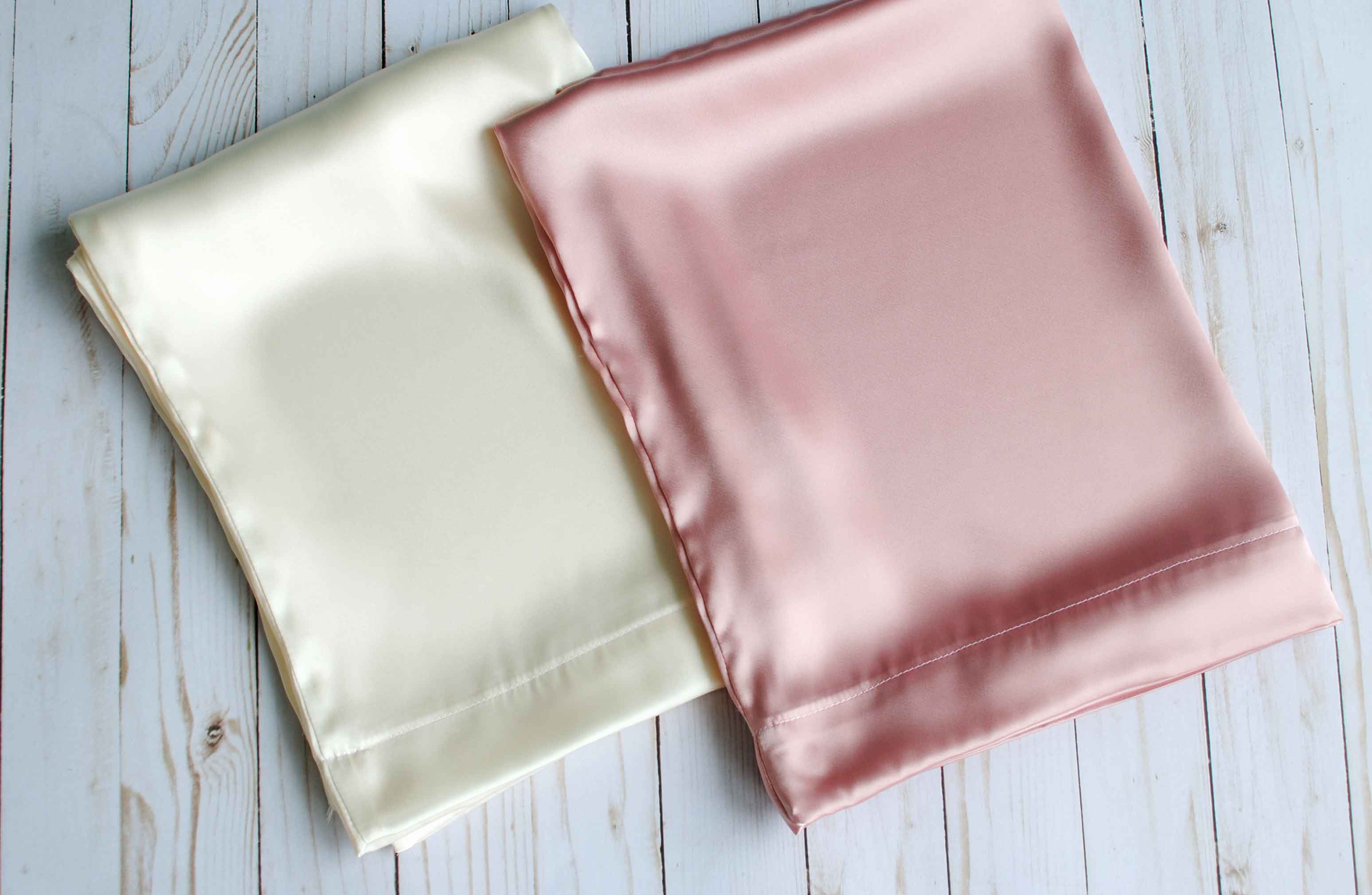 Sewing a pillowcase is an easy and practical sewing project and great for beginners. I decided to amp it up a bit and share how to sew a satin or silk pillowcase. I made a couple of these for myself and my sisters after reading how these pillows are good for your hair and skin. These gorgeous handmade pillows also make great gifts. These are simple to make, but there are a couple of steps that should be added when sewing with satin or silk due to the nature of the fabric (the ends fray).
For example, you will want to sew the satin pillowcases with a French seam which requires more steps but in the end it is worth it for a well-made and long-lasting pillowcase. This can be done with other materials as well. Get the DIY sewing tutorial below on how to sew your own satin pillowcase.

Supplies: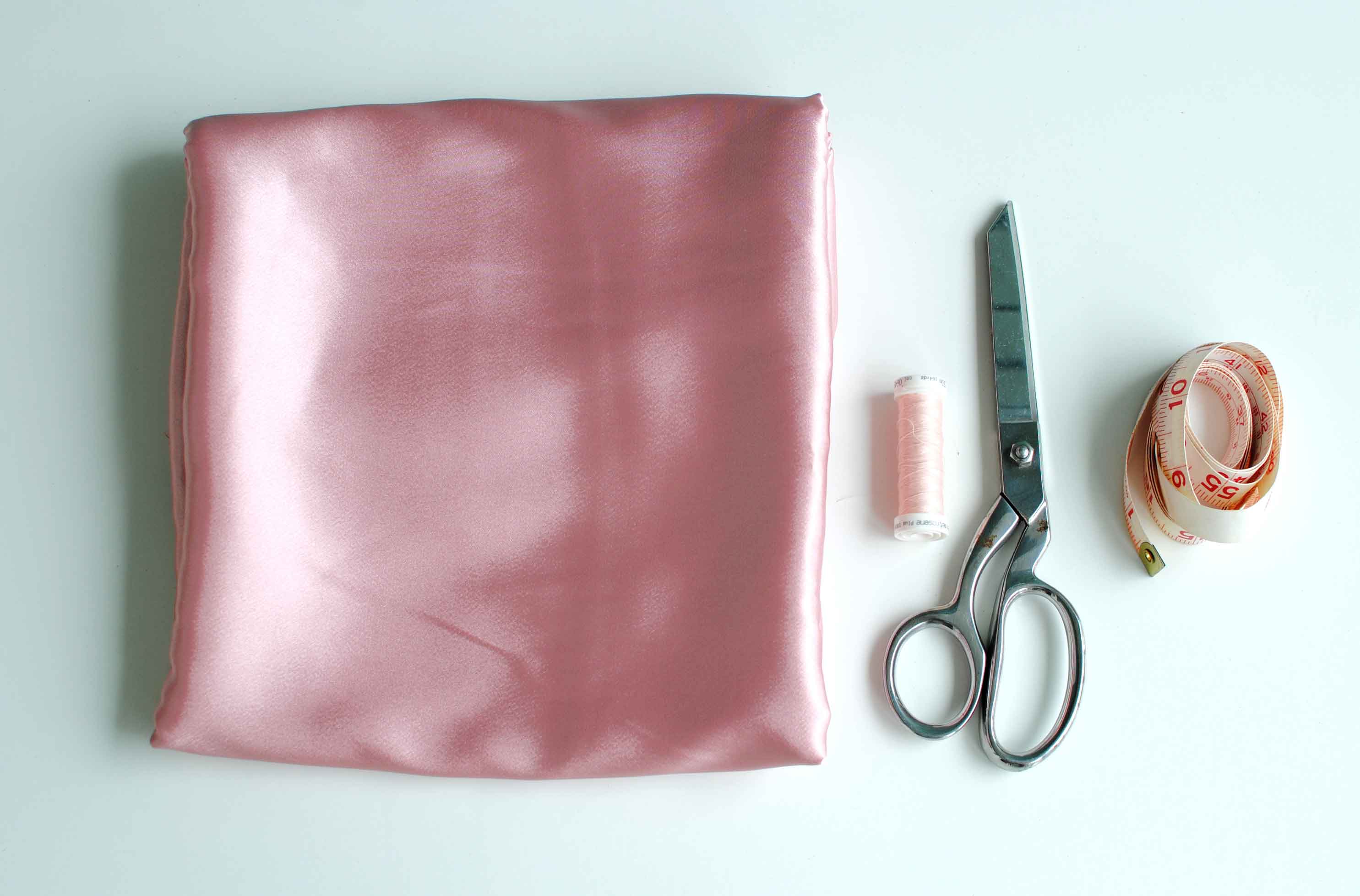 - 1 yd. satin or silk: I'm using Shannon Fabrics silky satin.
-Brother Sewing Machine SE1900
-general cutting and sewing supplies

Step 1: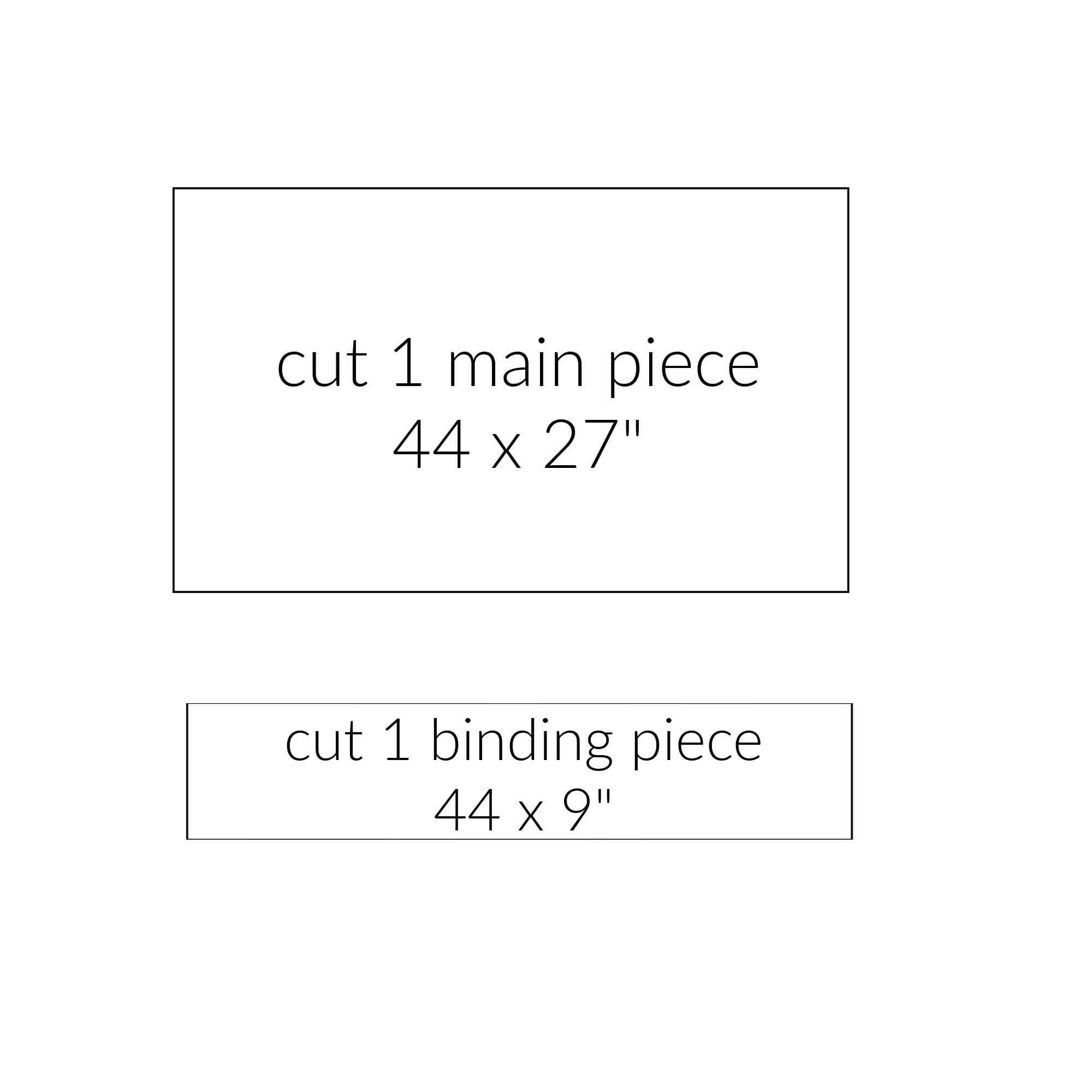 Cut 1 main piece that measures 44 x 27"
Cut the binding edge that measures 44 x 9"

Step 2: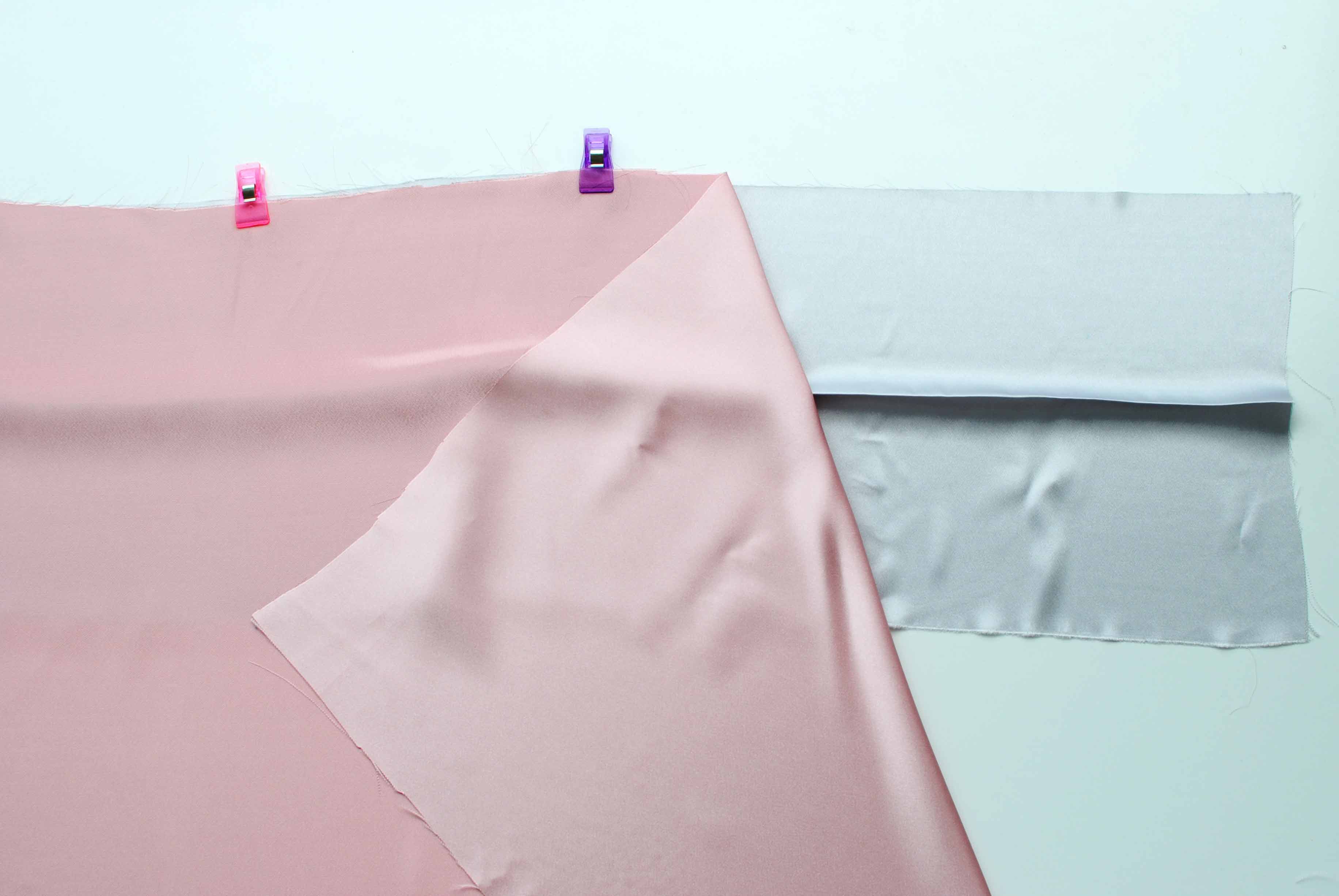 Fold the binding piece in half so right side is up and press down the center to create a crease.

Lay the binding piece up right. Place the main body of fabric along the top edge so right sides are facing.

Step 3: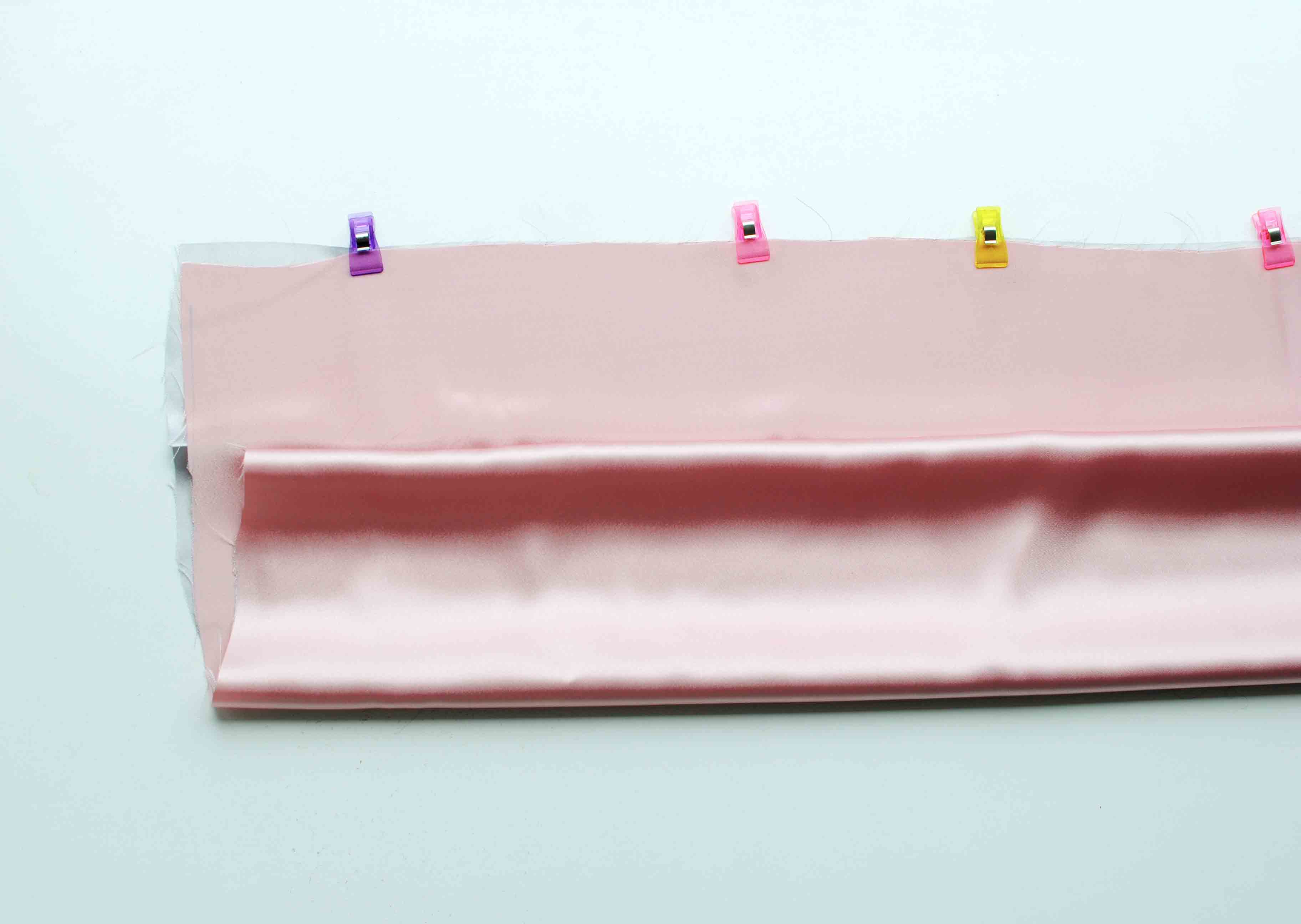 Fold or roll the main body of fabric up towards the binding piece.

Step 4: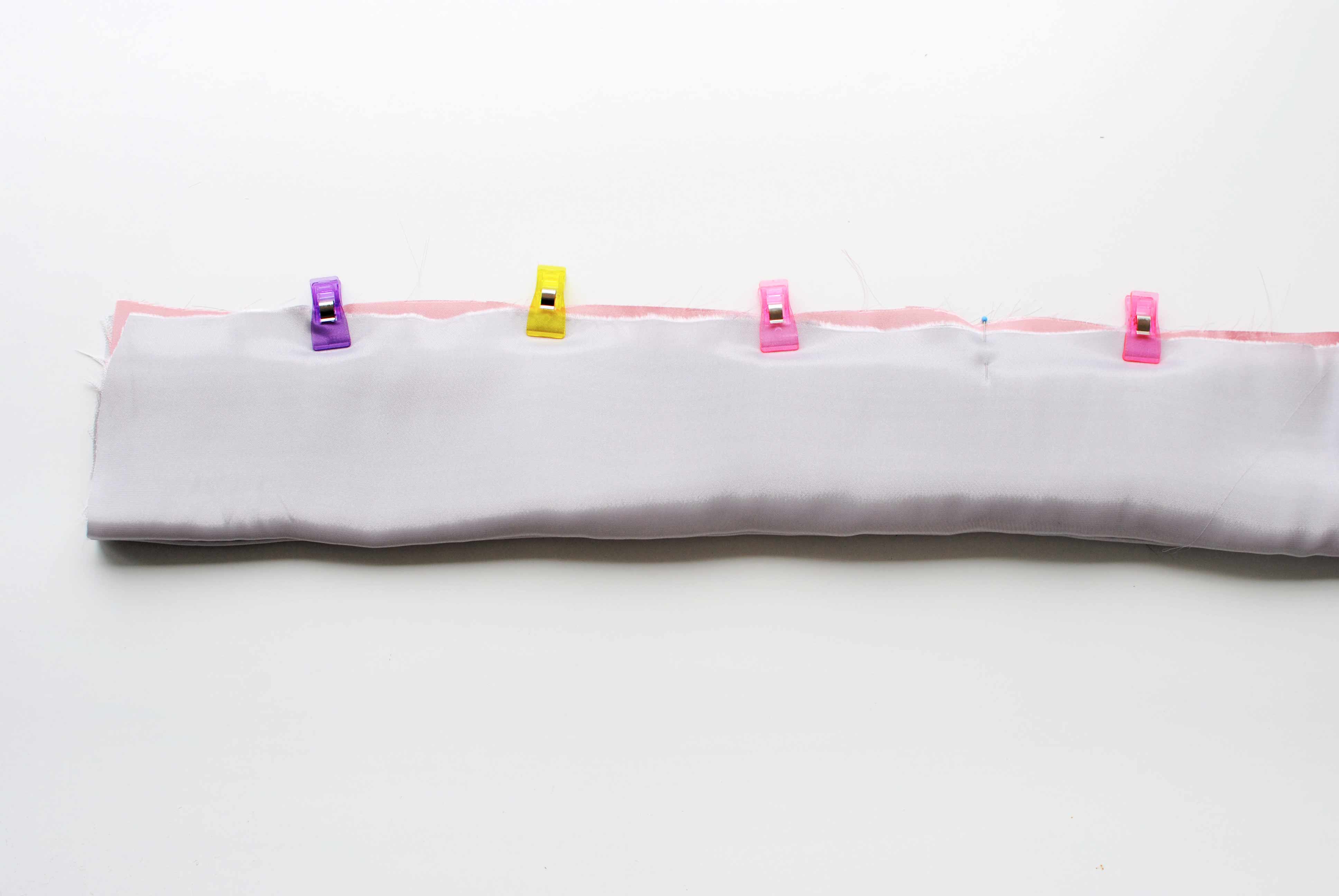 Fold the lower edge of the binding piece over the body of fabric so it's rolled tightly inside like a sandwich or burrito. Pin or clip the three layers of fabric together making sure to not grab any of the other fabric inside.

Step 5: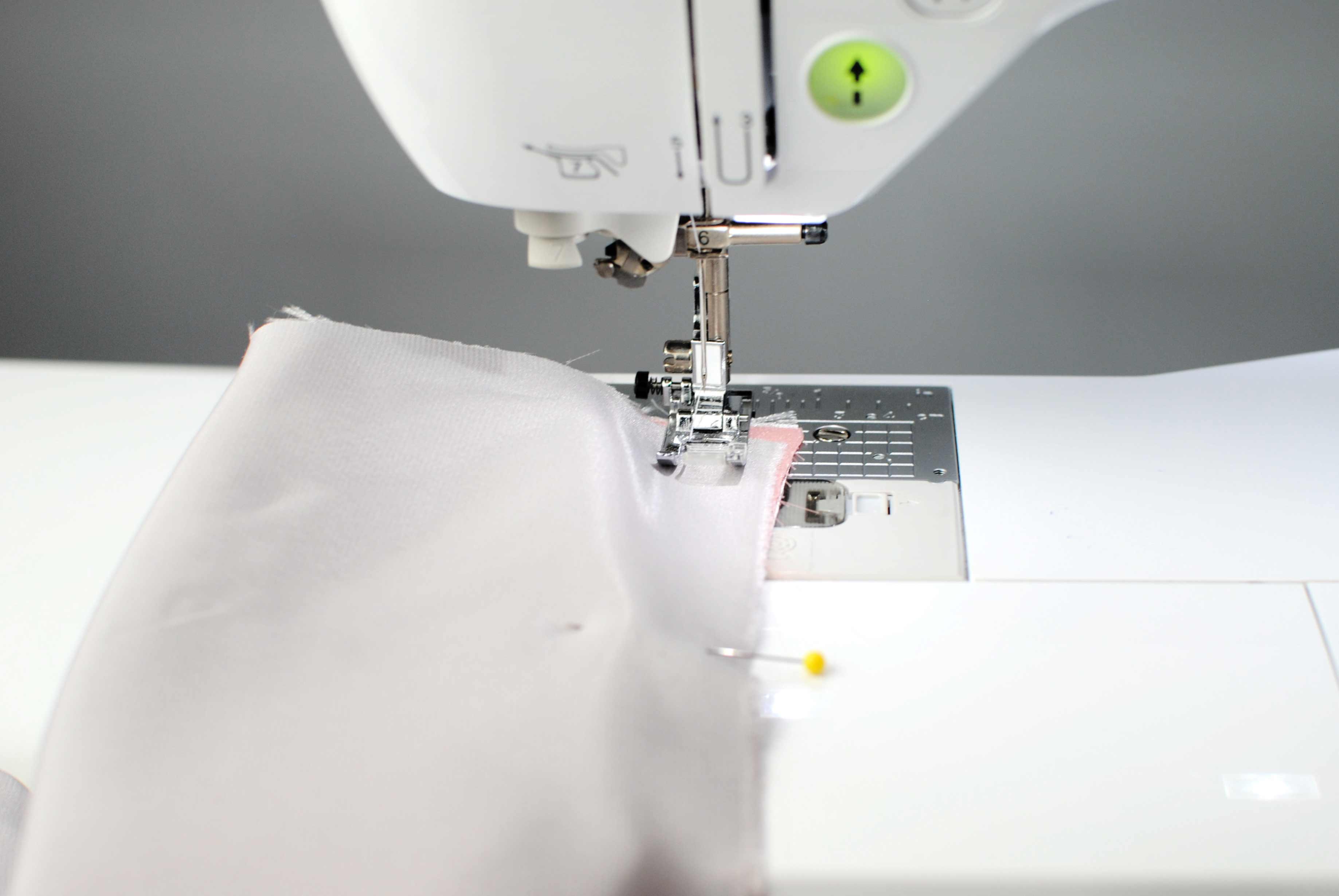 Sew the layers together with a ½" seam allowance making sure to not stitch the layers of fabric inside. You should only be sewing 3 layers of fabric. Serge the seam allowance or use pinking shears along the edge.

Step 6: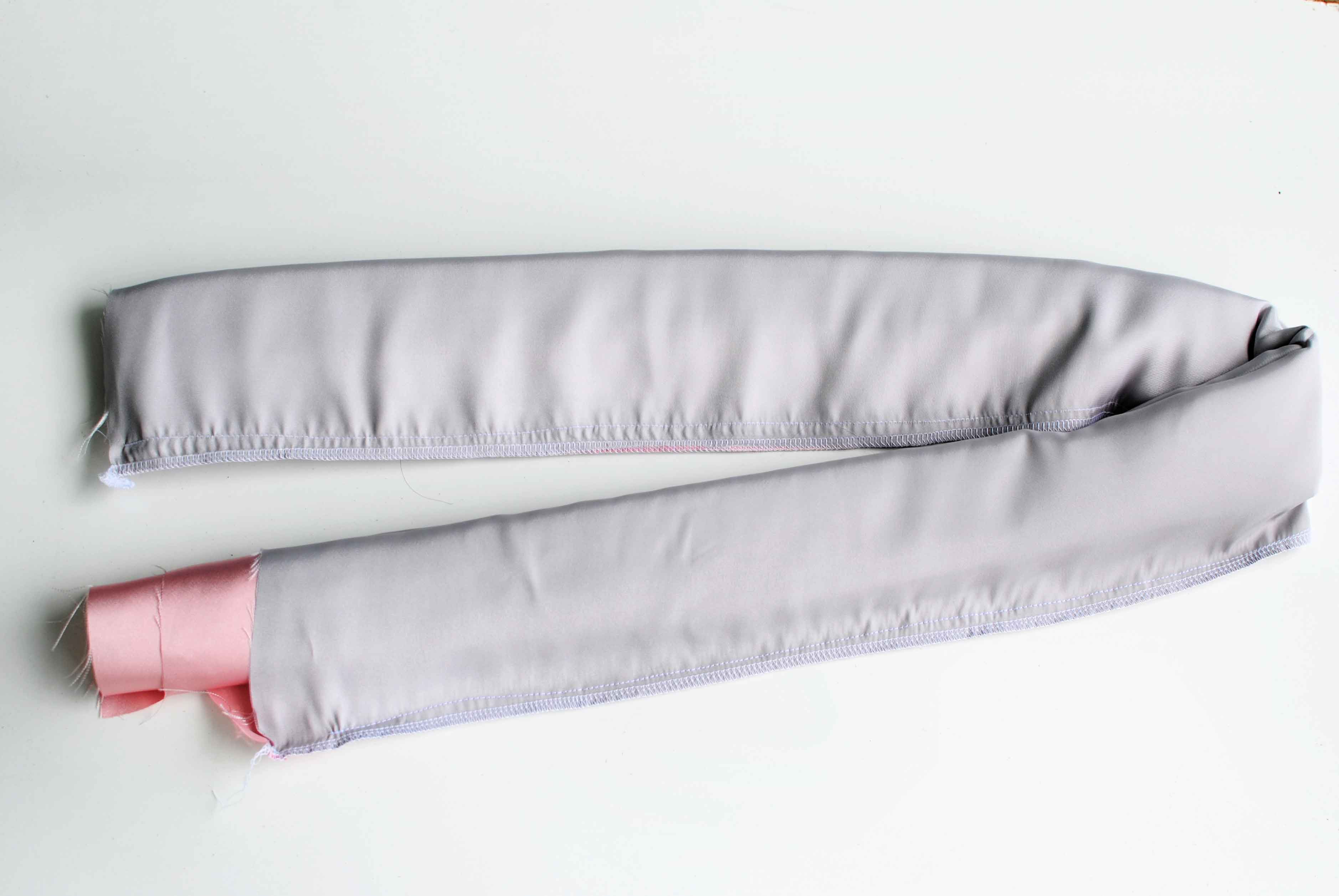 It will look like a fabric burrito.
Now pull the right side out and press.

Step 7: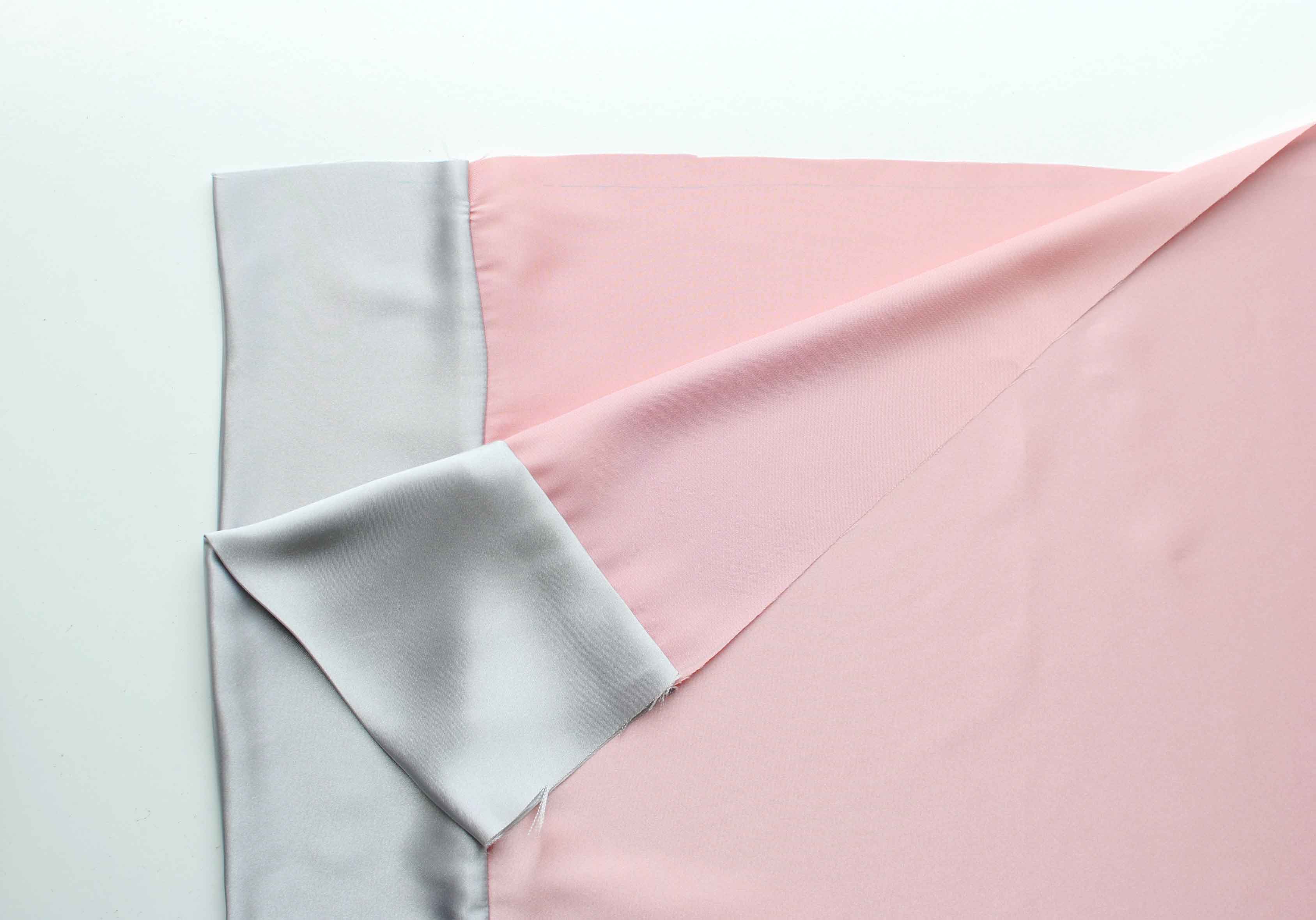 Sewing a French seam:
You will want to sew a French seam to not only keep the satin edges from fraying but will also give the pillowcase a professional and nice finish inside and out.

Step 8: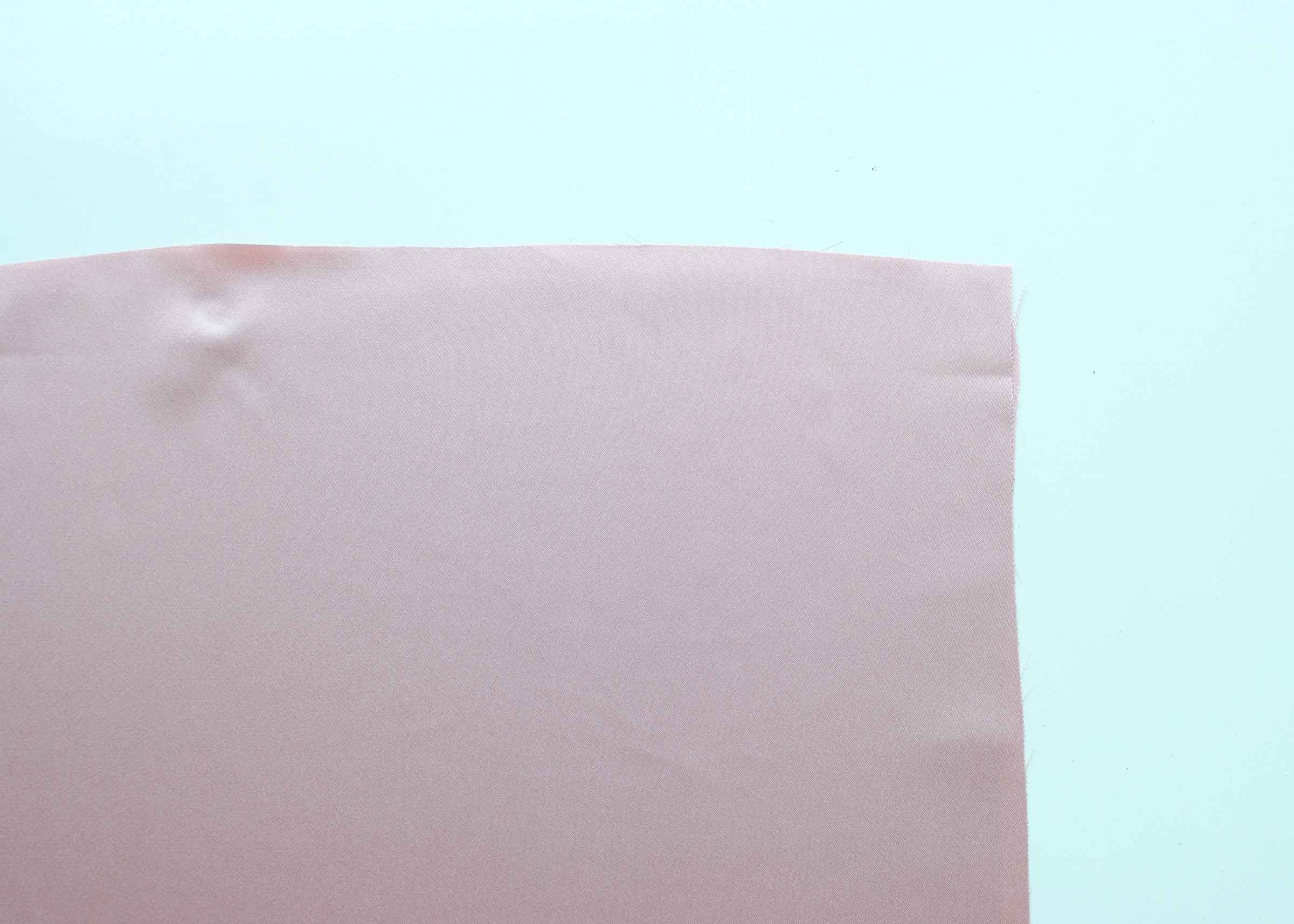 To do a French seam you place the wrong sides together first, so right sides are both up. You should have one side that is folded so we won't sew that side.

Step 9/ 9B: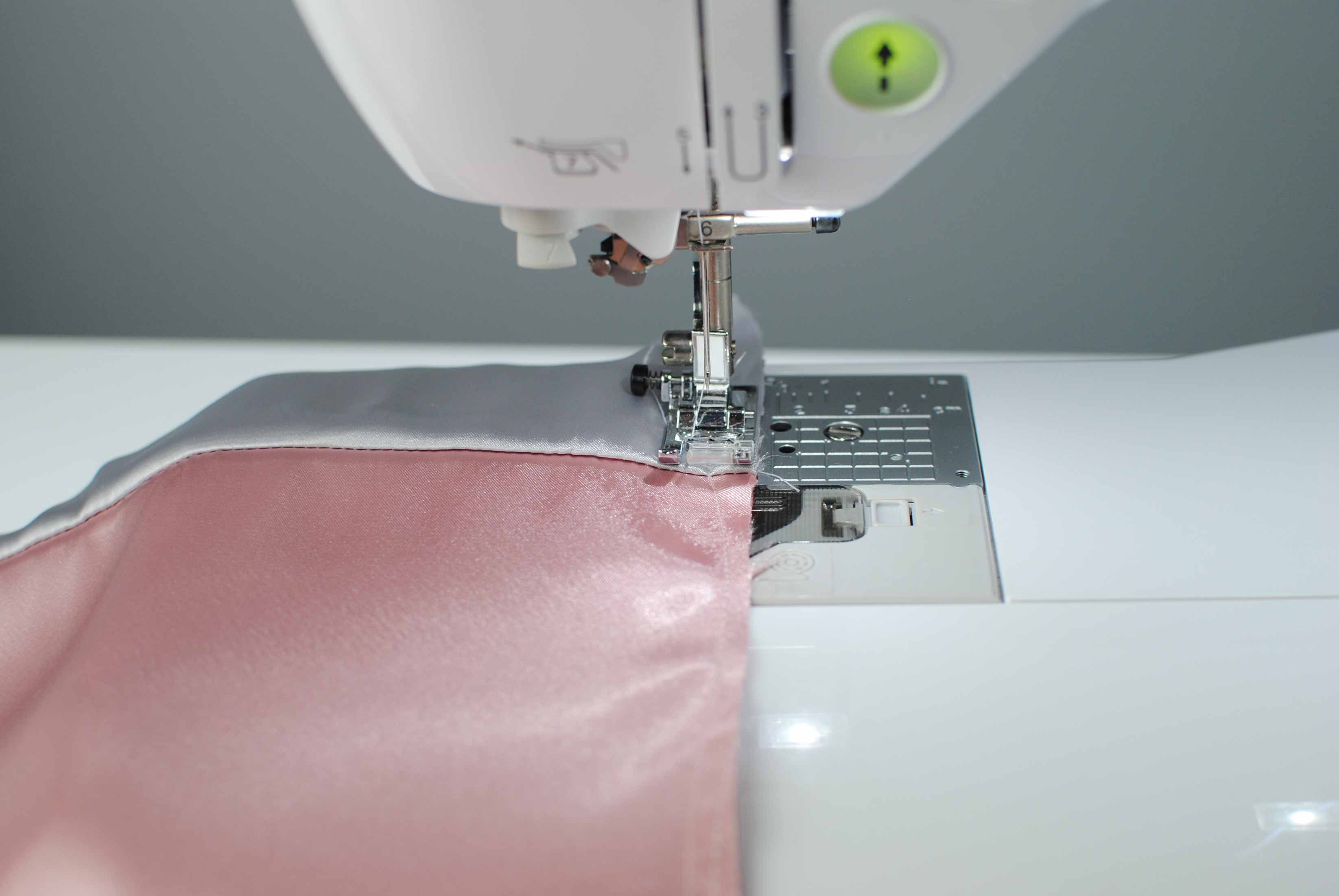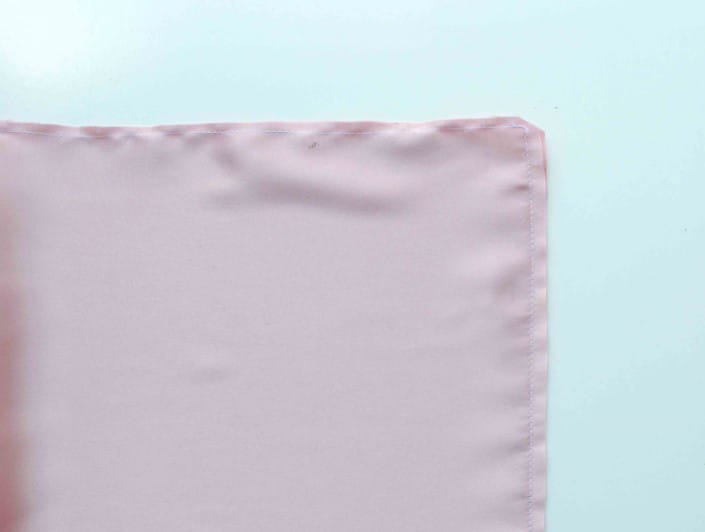 Stitch the edges together with a ¼" seam allowance. Clip the corner edge and turn inside out. You may need to trim down the seam allowance a tad if there is any fraying.

Step 10/10b: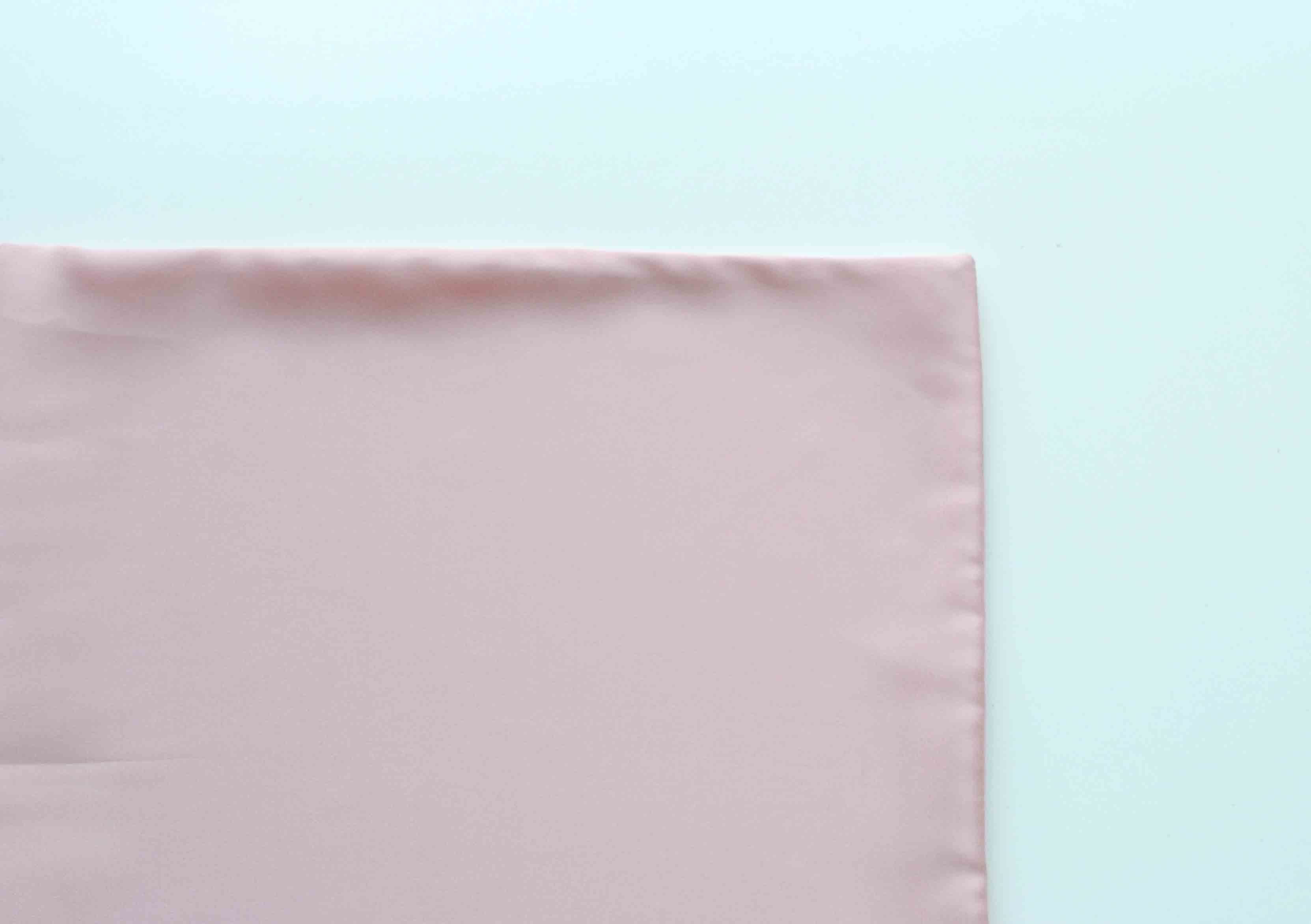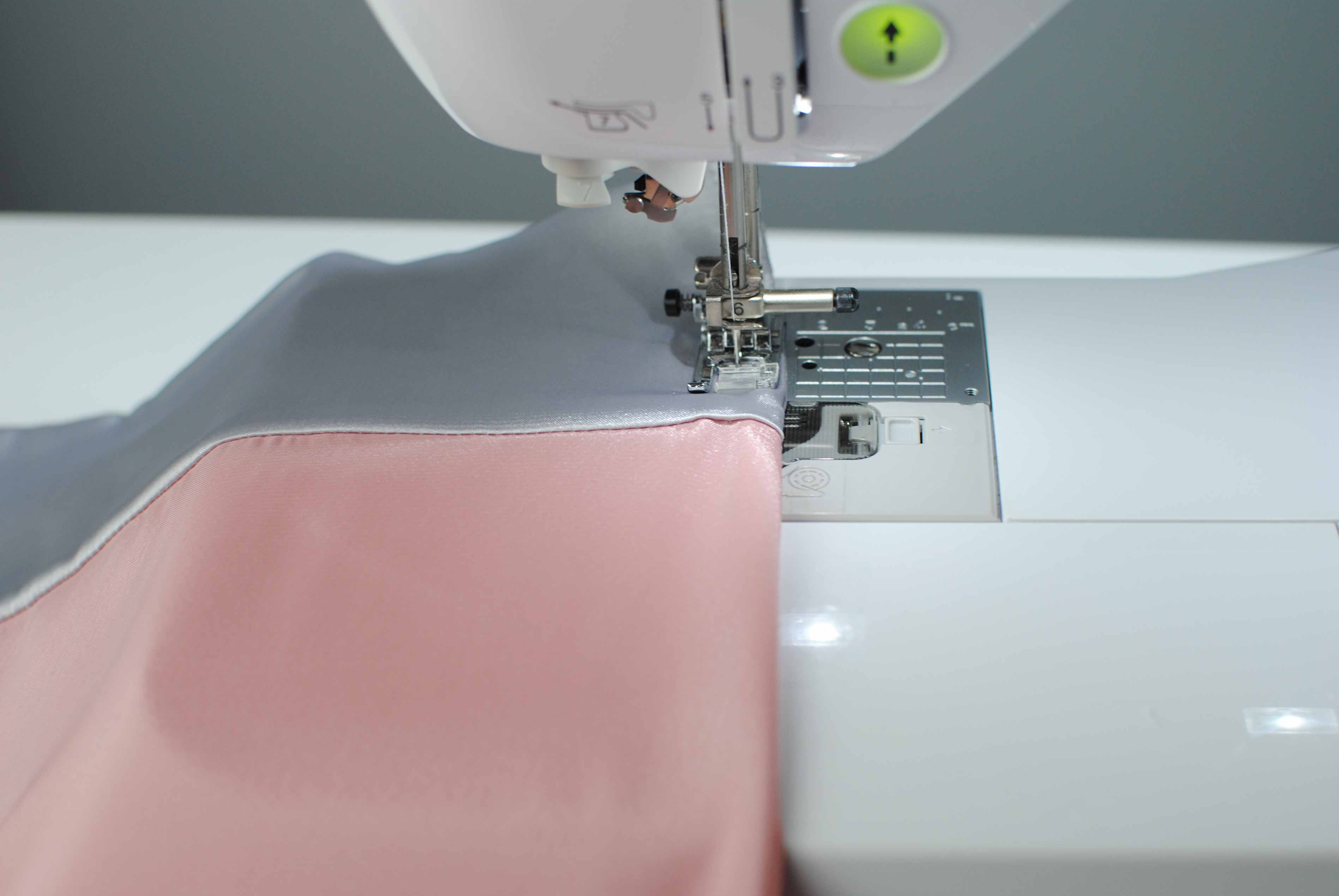 Flip the inside out and press the seams flat. Now the actual right sides should be facing together. Stitch another ¼-5/8" seam allowance encasing the previously sewn seam allowance in.

Step 11/ 11b: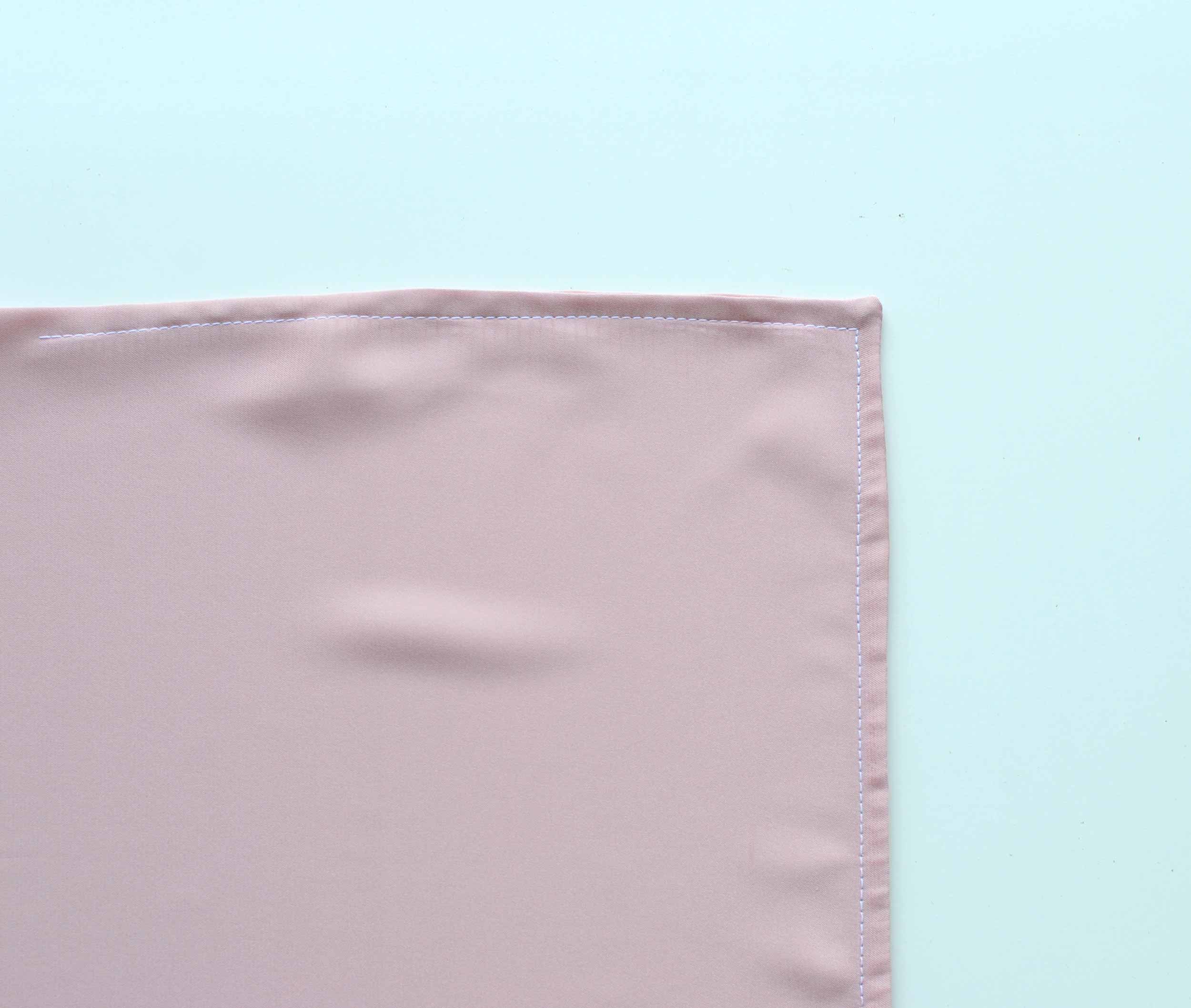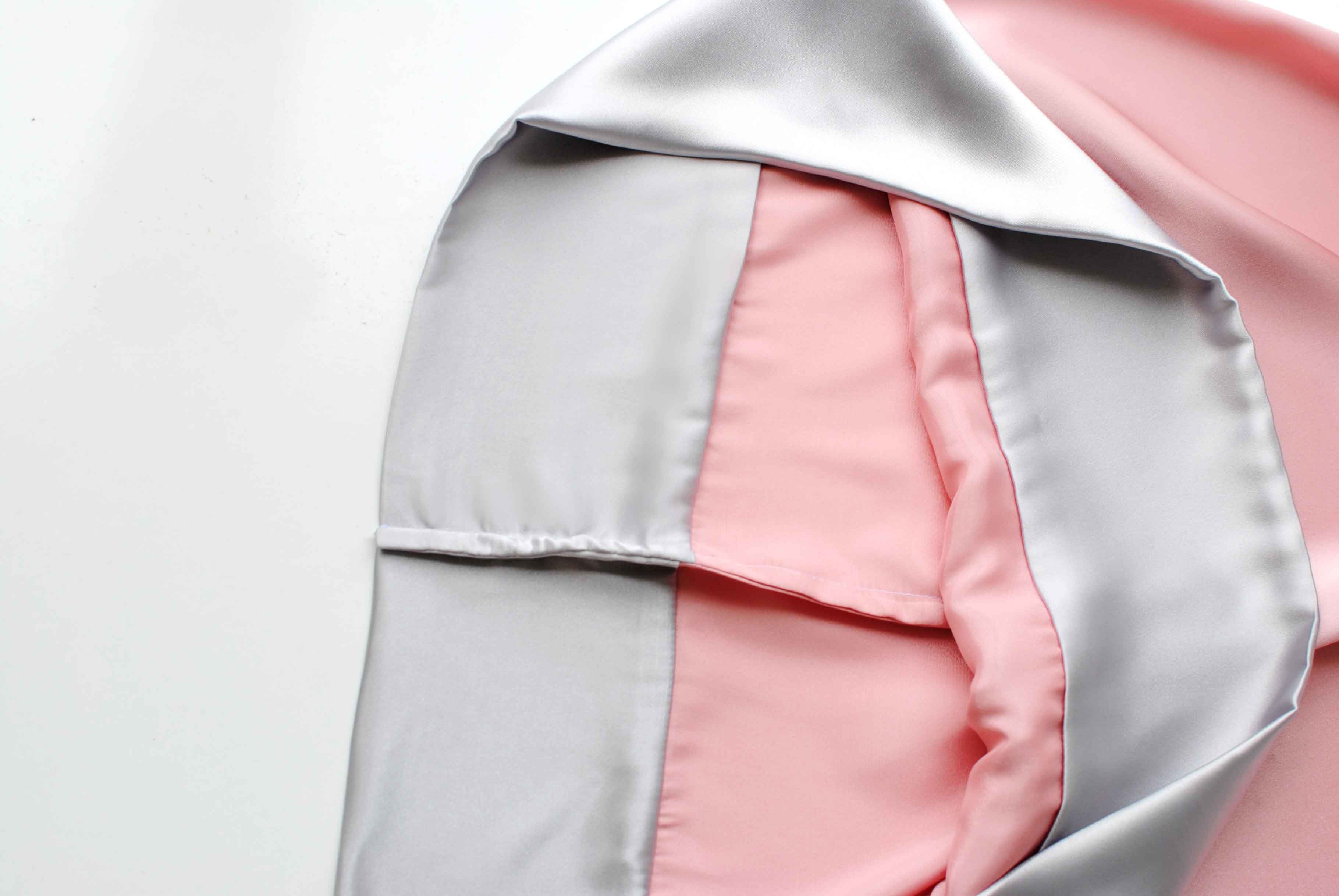 When complete it should have a pretty interior and exterior finish.
Leave a Comment
Your email will not be published. Required fields are marked with *