Getting in Gear: Brother Gearmotors and a Tradition of Excellence
One of the world's largest fine-pitch gear manufacturers that meets industry demand for smaller, lighter, reliable and energy-efficient power transmission components.
Brother Gearmotor and the Cannabis Industry
Brother proudly offers the power of hypoid gearing to the sub-fractional HP market from 1/50th to 3HP in the cannabis industry.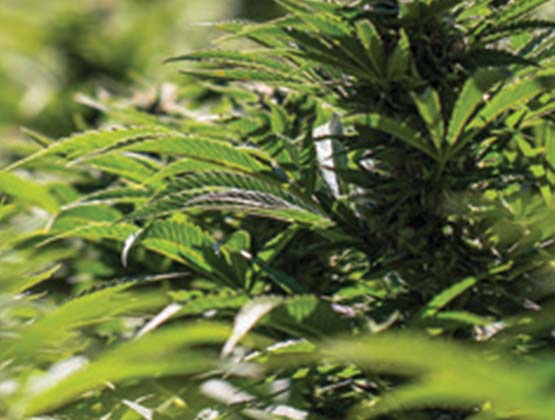 Brother Gearmotor Five Year Limited Warranty
Brother Gearmotor delivers the ultimate peace-of-mind by offering an industry leading warranty: a full five years on our entire line of standard products.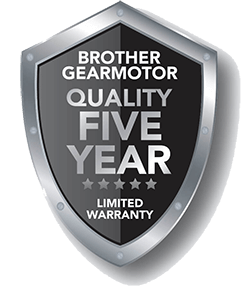 E-Coat White Paper
Read the latest white paper on the features and benefits of Electrodeposition Coated Paint, which help protect gearmotors for their usage life.
Download PDF
Brother Gearmotor and 6 River Systems AGV Success Story
6 River Systems is thrilled with the success they've had using Brother's Brushless DC Gearmotors for their automated guided vehicles (AGVs).
New to Brother Gearmotor - Brushless DC Motors
Brother Brushless DC motors are: virtually maintenance free; lubricated and sealed for life; extremely configurable; offer several shaft configurations with custom options; highly efficient with quiet helical and hypoid gearing; and very safe with a wide speed control range.
Brother Interior Permanent Magnet Technology Overview
High Efficiency IPM Gearmotors
Accessorizing Available at Local Manufacturing Facility
Brother Gearmotor offers accessorizing at its local manufacturing and distribution facility in Tennessee. More flexibility to add: a sprocket, pulley, connector, extension cable and customized labeling.
Brother Gearmotors 5-Year Warranty
Brother Gearmotors delivers the ultimate peace of mind with our 5-year limited warranty.
Brother Brushless DC 3D Motor Rendering
Brother Brushless DC Motor Technology
Gearmotor Resources
Get expert insights on how to help increase operational efficiency and cost effectiveness with our Gearmotor catalogs, brochures, and marketing materials.
Explore Resources