Introducing MMD
Introducing the new and improved Modular Mid Design (MMD) Gearmotor.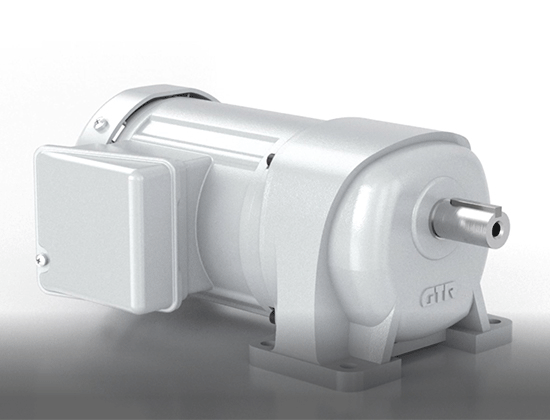 What is MMD?
MMD is an available upgrade to our current 1/8 to 3HP AC Induction gearmotor lineup, with even more standard features and available options to meet your needs.
Brother Mid Modular Design Gear Motor (MMD)
The Brother Gearmotor Mid Modular Design Gear Motor which is a refresh to the soon to be phased out Mid Series line.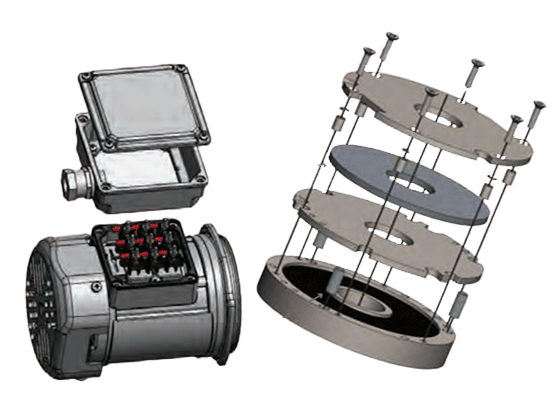 Key Benefits & Features
Smaller Footprint: Decreased motor dimensions on most models for easier placement.
Easier Wiring: Terminal Blocks are now standard and easily rotatable to meet on-field wiring needs.
Improved Brake Performance: New dual sided braking mechanism for improved torque stability.
Wide Range of Options: Voltage, encoder, auxiliary motor shaft, forced fan.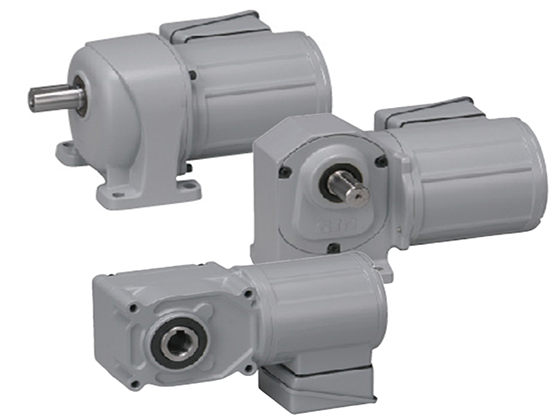 Key Benefits & Features
Gearbox Configurations: Hollow Bore, Right Angle, Inline
Motor Power: 1/50 HP – 3 HP
Gear Ratio: 5:1 to 1800:1
Type: IP-65 and brake options available
Speed Range: 1 to 360 RPM
Three Phase available for 1/50 HP to 3 HP
Single Phase available for 1/50 HP to 1 HP
Parallel Shaft models with helical gearing
Right Angle models with high efficiency hypoid/helical gearing
Brother Gearmotor Five Year Limited Warranty
Brother Gearmotor delivers the ultimate peace-of-mind by offering an industry leading warranty: a full five years on our entire line of standard products.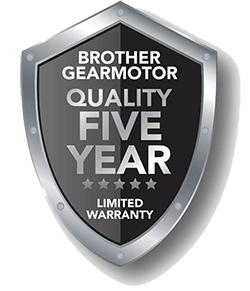 Gearmotors Product Configurator
Use the advanced search capabilities of our product configurator to find the right gearmotor for your business needs.
Contact Us for Information on MMD Gearmotors