Hop hop hop! It's time for Easter! Greet your family and friends with a customized card using the Brother P-touch Embellish. With these simple instructions, you can create your own personalized masterpiece.
Materials:
P-touch Embellish Tape and Satin Ribbon (Various Styles with Black Lettering)
Cardstock (Various Styles and Patterns)
Scissors
Glue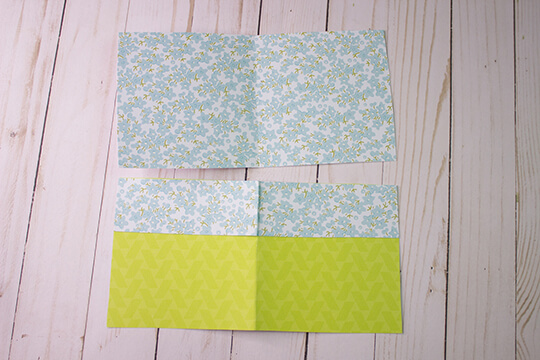 Step 1:
Use two pieces of colored cardstock to create the body of the card. We used green for the front and back, and floral blue for the inside. Cut each piece of cardstock into a rectangle shape and fold in half to make the card. We also kept a shorter piece of blue floral paper for the top of the front/back of the card. Glue the shorted blue floral piece to the top of the green cardstock for a contrasting look.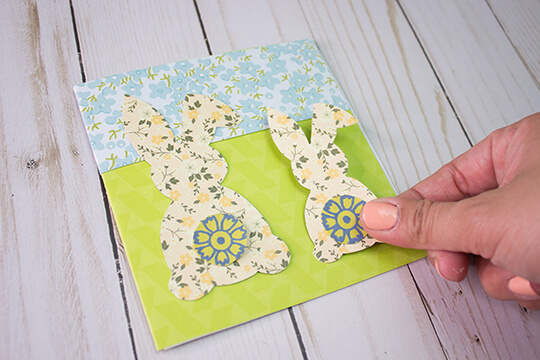 Step 2:
Using a contrasting piece of floral cardstock, cut out the shape of two bunnies. For this project, we used a medium and small version of the same bunny. We also cut out two flowers from another decorative sheet of cardstock for the bunny tails. Glue the tails to the bunny cutouts and glue the bunnies to the front of the card.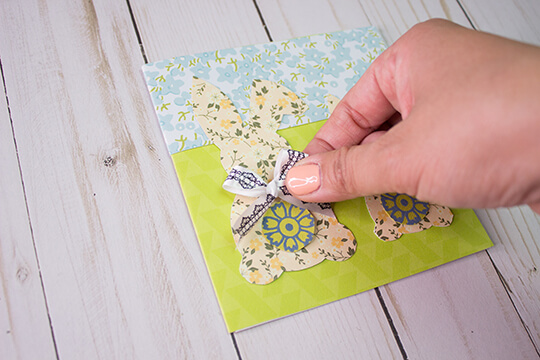 Step 3:
Use the P-touch Embellish to print out two patterned ribbons for the bunnies to wear. Tie the ribbons in a small bow and glue to the bunny's necks for a fancier look.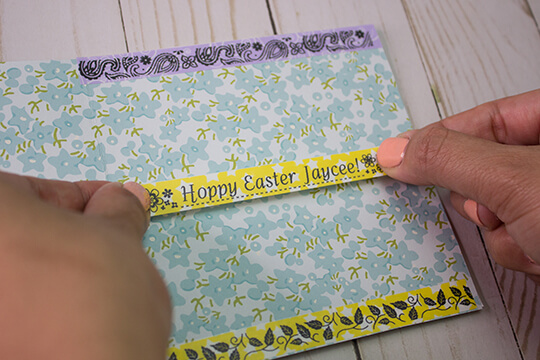 Step 4:
Now it's time to create the inside message and the inside decor of the card. Use the P-touch Embellish to print out the greeting. For this project, we wrote "Hoppy Easter, Jaycee!". We used the yellow star with black writing tape with font: Berlin and Frame# 71. We also printed out two more pieces of patterned tape for the top and bottom of the inside of the card. We used yellow star with black writing tape with Pattern# 11 and purple floral tape with black writing and Pattern# 10.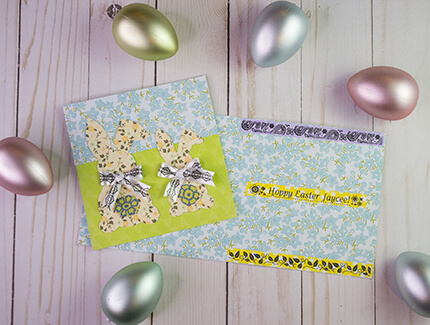 Step 5:
Once both the inside of the card and the outside of the card are complete, glue both sheets together to create your full card.
Check Out These Featured Projects