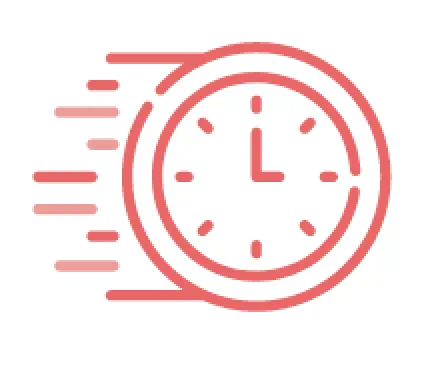 Your session has timed out. Please log in again

Pantry Labels and Kitchen Labeling 101
The kitchen. Of all the rooms in your home, this is the one place where commotion always meets up with chaos. We all know that it is the traditional place to prepare and cook food, but it is so much more than that. The kitchen doubles as a coffee corner and breakfast nook, a middle school homework station and a family board game center. It is multi-functional yet utilitarian. And, with all this hustle and bustle going on, keeping everything in the kitchen organized can be a tall order. That's where personalized kitchen labels come in! Using pantry labels and food container labels can help to tame even the most chaotic of kitchens. So, when you want to go from crazy clutter to tremendously tidy, don't wait till Spring for your annual Spring Cleaning - start today. We've got the tips you need to use custom labels to take your kitchen organization to the next level!
Frequently Asked Questions
How can I use food container labels to organize my spice rack?
When it comes to pantry organization, the spice rack is a great start. Printable pantry labels can help you keep all your cooking essentials neat and organized. You can make sure your cinnamon isn't mistaken for cumin with the help of clear kitchen labels printed right at home. The best way to organize your spice rack is by making some DIY labels to help keep them in order. Use clear canister labels to help you tame the chaos in your kitchen.
How should I use pantry labels in the kitchen?
Once you've tamed the spice rack, you can organize your baking necessities, such as flour and sugar. By using durable pantry labels, you can keep all your essentials organized for simple assembly of your favorite snacks. With the P-touch label maker, you can even add fun images and symbols to add some style to your pantry.
Can food container labels help to organize leftovers?
Got leftovers? You'll be able to store all your delicious treats for later snacking with no problem. Just add dishwasher safe labels to your containers, and then box your newly created edible goodies for safekeeping.
How can I use school labels to keep my kids' lunches organized?
Need to label your children's lunch boxes and water bottles? Using waterproof label tapes will certainly make them easier to clean and spot during frenzied lunchtime meals. P-touch label makers offer durable, waterproof labels for all your organizational needs. Just enter the text or images you want, print them up, and apply the long-lasting labels for school as needed. You'll love how easy getting the kids ready for school can be when everything is neatly labeled and ready to go.
What are some tips for using custom labels to organize plastic food containers?
Do you have a variety of plastic lids and assorted bowls that never seem to pair up? Use the P-touch label maker to sort different containers, so your mix and match is just one simple match. P-touch labels are tough enough to withstand the freezer or dishwasher, so use these food container labels to bring order to your kitchen and keep your containers sorted and ready to serve.

With a reliable label maker like the Brother P-touch, making your kitchen organized and appealing is a snap. The P-touch label maker offers a wide choice of different label tape colors, fonts, and symbols, so you can create custom kitchen labels to meet the exact needs of your family. Using kitchen and pantry labels is a great way to organize your kitchen and bring some peace into your home. That is, until a loud and boisterous family board game once again takes over your traditional kitchen space.
Kitchen Labeling Gallery
Check Out These Featured Projects
Legal Disclaimers
Images are for illustrative purposes only. Actual output (such as font and margins) may vary.