Bring a touch of Disney to your crafting projects with the Limited Edition ScanNCut DX SDX230DX. Add character to all your projects with its 152 built-in Disney Designs, 1435 built-in designs in total, 140 Quilt patterns, and 17 lettering fonts.
---
Amazing Deals, Limited Time Offers!
Check out the latest promotions on our exclusive Dealer models.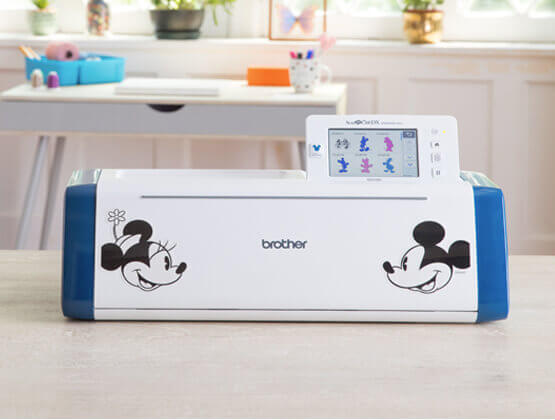 152 Built-in Disney Designs
Create stunning personalized projects with the 1,435 built-in designs, including 152 Disney Built-in Designs, 140 Quilt patterns, and 17 Lettering Fonts.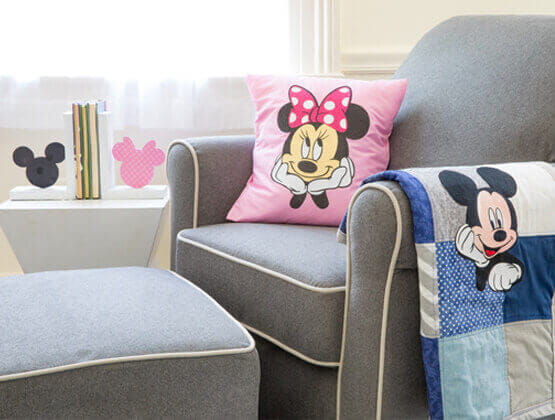 Thin Fabric Auto Blade
Cut fabric to use for quilting and raw edge appliqué purposes. Quilt with ease and help save time by cutting multiple pieces for your projects. Depending on the material, the Thin Fabric Auto Blade will cut thicknesses from 0.25 mm-0.5 mm.1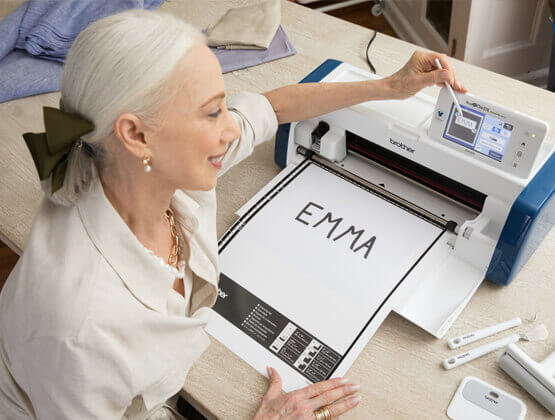 Built-in Scanner
Turn your scanned images into unique one-of-a-kind cut designs and patterns. The secret lies in the high-resolution built-in scanner. Scan virtually anything up to 3mm thick – a handmade drawing, cherished photos, and more – to create endless cut designs and save to the machine's memory.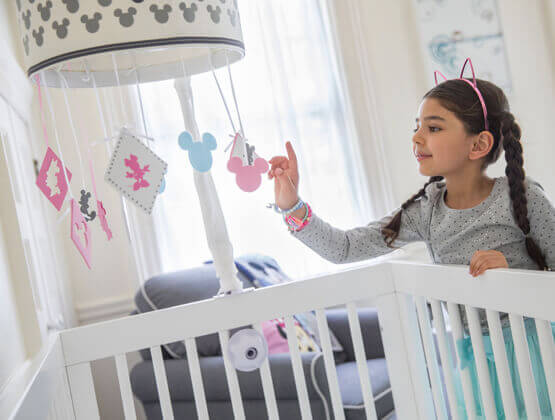 Blade Sensor Technology
Cut a wide variety of materials using Brother's industry-first technology that detects the height (thickness) of the material placed on a ScanNCut DX compatible mat to cut precious custom and built-in patterns. No need to select material type nor adjust blade depth before cutting.1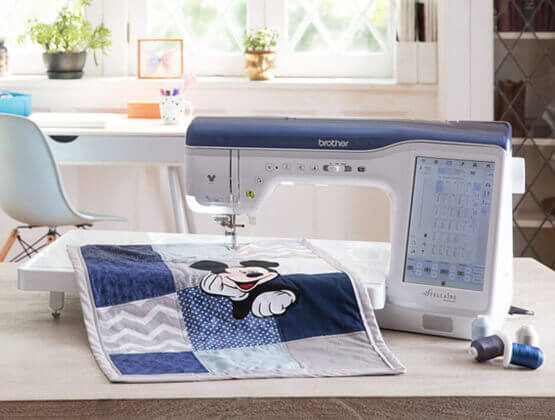 PES/PHC/PHX File Readability
Utilize existing PES/PHC/PHX embroidery files to cut data directly on the machine! The ScanNCut DX reads PES/PHC/PHX embroidery files2 from a USB memory. Customize the PES/PHC/PHX file by selecting only the parts you want to cut. Then take the cut pieces to your Brother embroidery machine to tack down and create unique fabric items. Plus, using the Stich Line Detection mode, users can create various drawn, embossed and foil3 projects from one embroidery file.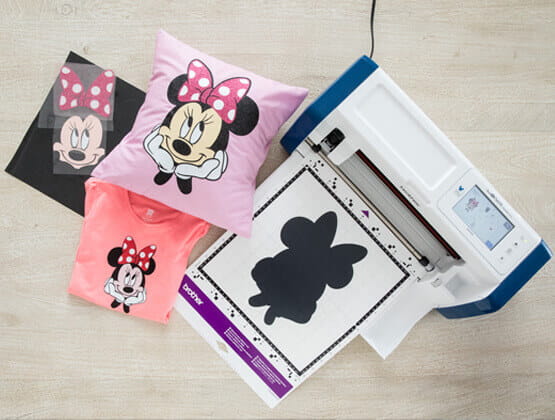 Wireless Network Ready
Transfer cut data from the machine to the CanvasWorkspace application wirelessly.4 No additional activation card needed; simply register for a free account to enable the functionality.
Introducing the Brother ScanNCut DX SDX230DX
The only series of home & hobby cutting machines with a built-in scanner, brings the touch of Disney to your favorite crafting projects! This Limited-Edition ScanNCut DX just got a whole lot better with the addition of a new bundle in the box. Brother Ambassador, Angela Wolf, shows you over $1,100 in added value [5], including the Disney Vinyl Auto Blade Kit, Universal Pen Holder, Rhinestone Trial Kit and Fabric Mat! With 152 Built-in Disney designs, experience a world of virtually endless crafting possibilities!
Learn More About the ScanNCut SDX230DX
Locate a Dealer
Find an Authorized Brother Dealer near you. Enter your zip code to search for dealers in your area.
Legal Disclaimers
Material compatibility may vary. Always perform a trial/test cut to confirm a successful cut.
Reads most PES/PHC/PHX embroidery files.
Optional accessories required sold separately.
Internet connection required.
Compared to SDX125E model.