Introducing:

The ScanNCut DX
Now, the only home and hobby cutting machine with a built-in scanner, has essentially everything else you need. And want. 
Browse Our Digital Pattern Collections
Now it is easier than ever to get professional looking cards, gift tags, and so much more with these digital pattern collections.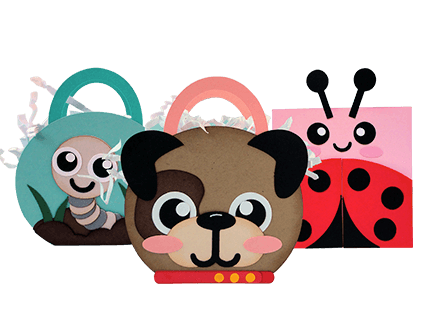 Product Rating

Model Number

Newest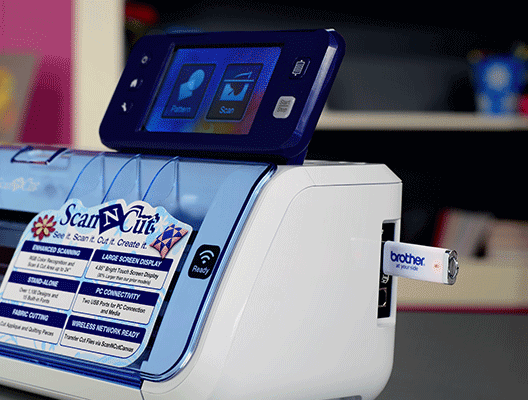 Scan & Save Data
With big projects it helps to save cut-data often. You can scan, then save on a machine's internal memory or on a USB memory stick. Some models also provide direct connectivity to your PC (via USB cable; not included).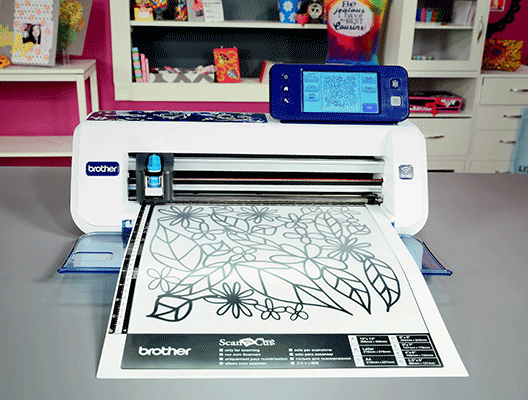 High Resolution Built-in Scanner
Turn your scanned images into unique, one-of-a-kind cut designs and patterns. The secret lies in the 300 DPI built-in scanner with enhanced scanning with color recognition. Choose to scan in either grayscale or RGB color mode.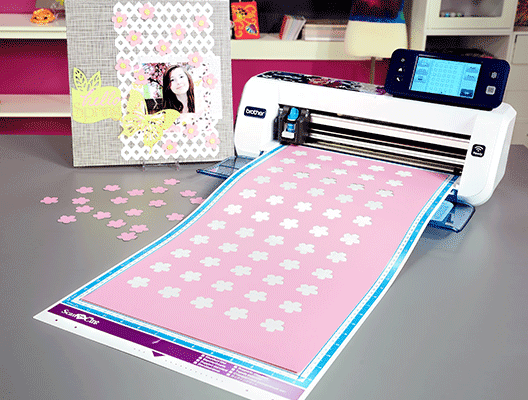 Large Scanning & Cutting Area[1]
Using the included 12" x 12" cutting mat (or optional 12" x 24" cutting mat), easily create and cut a wide variety of designs. Plus, the cutting mats double as scanning mats! Now with 12" x 24" scanning capability! Great for scanning 18" doll patterns and large quilt patterns to create cut data.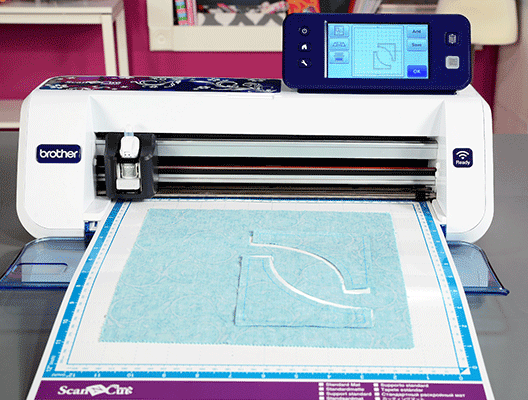 Seam Allowance & Sewing Guidelines
ScanNCut lets you add seam allowances to help piece together fabric for quilts, clothing, and more. Some ScanNCut models include our Erasable Pen Set, which is handy for sewing guidelines — and virtually perfect stitch placement — on your designs.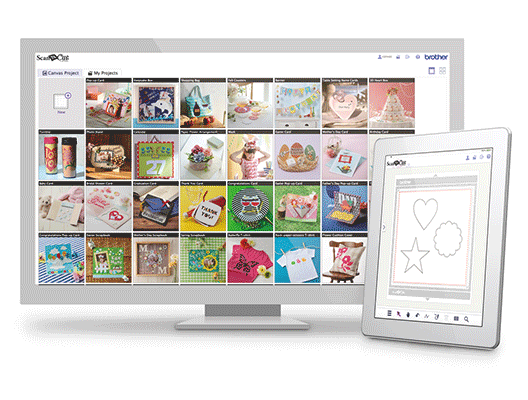 CanvasWorkspace
CanvasWorkspace is FREE and loaded with FREE projects, and available optional features to help you create virtually limited personalized projects where you want, how you want and whether from your computer, your tablet or on your phone, design your way!
ScanNCut2 Vs. Competitors
Competitive Chart[2]
Features

Brother ScanNCut2

Cricut HTML™ Explore®

Silhouette CAMEO® 2

300 DPI Built-in Scanner
✔
—
—
Functions as Home Scanner
✔
—
—
Stand-alone Use: No Software Needed
✔
—
—
Machine Display Color Touch Screen with Editing
✔
—
—
Import/Export Capabilities: Memory Stick Port, PC Connectivity, & Wireless Transfer
✔
✔
✔
SVG Data Readability
✔
✔
✔
Cut by Color
✔
—
✔
(Pix Scan Mat Sold Separately)
Software Available
✔
✔
✔
Functions Without Computer
✔
✔
✔
Wireless Network Ready
✔
✔
✔
Additional Subscription Fees for Design Content
No fees, no subscriptions.
Built-in scanning allows for virtually endless design options
✔
✔
Free ScanNCut Projects
Our collection of fun, step-by-step projects are created especially for you, so you can make mix media magic with ScanNCut.
Find your next ScanNCut project
ScanNCut FAQs
Find answers to the most frequently asked questions about our ScanNCut machines.
Learn more
Electronic Cutting Machines Starter Kits
Our Starter Kits come with virtually all the materials you need to create one-of-a-kind projects.
Explore Starter Kits
Latest Posts from Brother
Legal Disclaimers
12 x 24 scanning is a CMS650WX, SDX225, and SDX230D exclusive feature.
Roll feeder function is a ScanNCut DX feature exclusive feature.