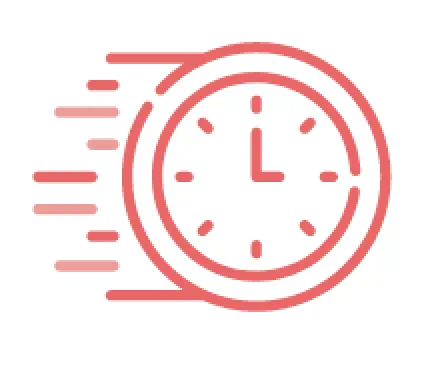 Your session has timed out. Please log in again
The ScanNCut DX
The only cutting machine series with a built-in scanner, LCD touchscreen display, and true autoblade. No material selection required, and no counting blocks required.
Browse Our Digital Pattern Collections
Now it is easier than ever to get professional looking cards, gift tags, and so much more with these digital pattern collections.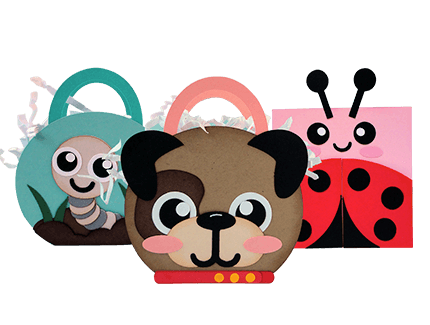 Amazing Deals, Limited Time Offers!
Check out the latest promotions on our exclusive Dealer models.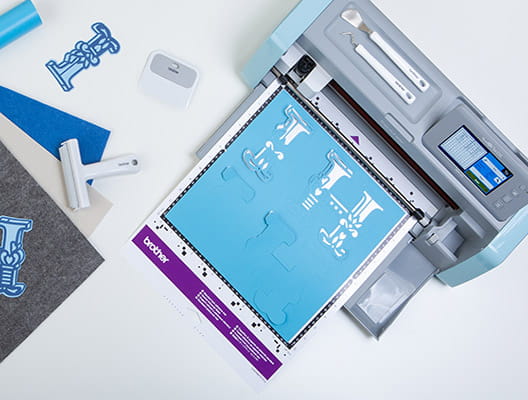 Cuts Up to 3mm Thickness
Cut materials such as paper, fabric, vinyl, foam, balsa wood, and felt virtually effortlessly.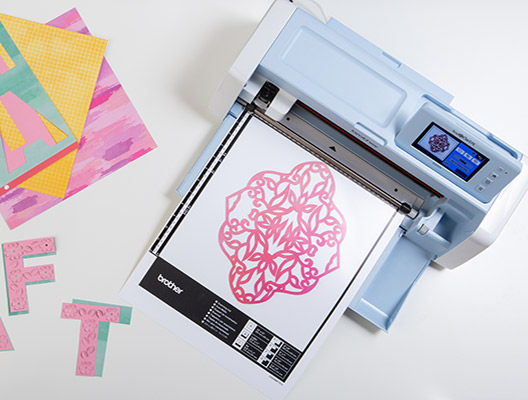 Up to 600 dpi Built-In Scanner
Turn your scanned images into unique one-of-a-kind cut designs and patterns. Scan up to 3 mm thick – a handmade drawing, a child's handwriting, cherished photos, and more – to create virtually endless design patterns that you can use.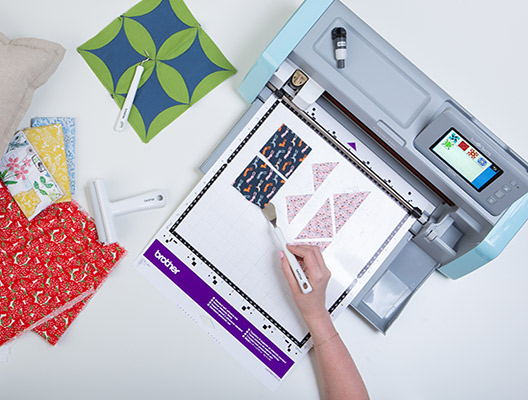 No Material Selection Required
Auto blade detects the thickness of material so you don't have to select your choice of materials or adjust your blade.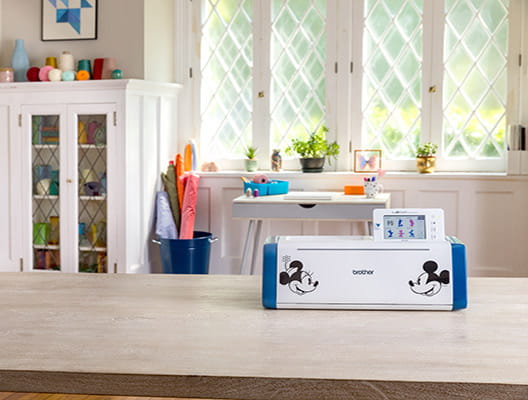 LCD Touch Screen Display
Access hundreds of built-in designs, including quilt patterns, and edit right on 5" LCD touchscreen display. Editing on a computer or tablet is optional.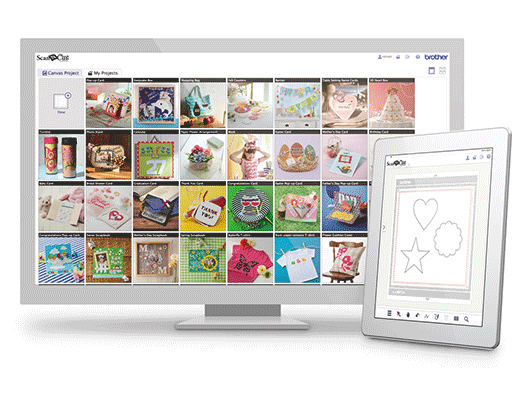 CanvasWorkspace
CanvasWorkspace is FREE and loaded with FREE projects, and available optional features to help you create virtually limited personalized projects where you want, how you want and whether from your computer, your tablet or on your phone, design your way!
Competitive Chart[1]
Features

Brother ScanNCut DX

Cricut Maker™

Silhouette CAMEO 4®

Up to 600 DPI Built-in Scanner
Turns scanned images into cut data without software or PC

✔




Functions as Home Scanner
✔




Stand-alone Use: No Software Needed
✔




Machine Color LCD Touch Screen with Editing Capabilities
✔




Wireless Network Ready
✔
✔
✔
Cuts up to 3mm Thick2
✔



3 mm clearance for

thicker materials – 3MM KRAFT BLADE FOR CAMEO 4 Required;
Not INCLUDED

Auto Blade Sensor Technology
✔

Require to select material on PC/Tablet.

Require to select material on PC/Tablet

SVG Data Readability
✔
✔
✔
Import/
Export Capabilities

Memory Stick Port, PC Connectivity (Import ONLY), Wireless Network Ready

USB Cable-Computer Connectivity, Bluetooth® Wireless Built-in

USB Port/USB Cable-Computer Connectivity/
Bluetooth

Software Available
✔
✔
✔
Tablet/
Smartphone Friendly

✔

✔
✔
Roll Feeder Attachment


(Optional Accessory

✔

Built-in
Additional Subscription Fees for Design Content
No fees, no subscriptions. Built-in scanning allows for virtually endless design options.

✔

✔
Free ScanNCut Projects
Our collection of fun, step-by-step projects are created especially for you, so you can make mix media magic with ScanNCut.
ScanNCut FAQs
Find answers to the most frequently asked questions about our ScanNCut machines.
Electronic Cutting Machines Starter Kits
Our Starter Kits come with virtually all the materials you need to create one-of-a-kind projects.
Legal Disclaimers
Comparative information obtained from competitors website –March 1, 2020.
Material compatibility may vary. Always perform a trial/test cut to confirm a successful cut.
X
Privacy Policy Update
We have updated our Privacy Policy. Please review the updated policy before proceeding to other sections of our website. Your continued use of the Site and Services constitutes your agreement to and acceptance of our Privacy Policy where permitted by law.