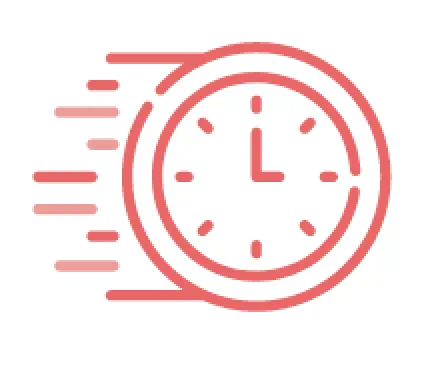 Your session has timed out. Please log in again
Beginner Sewing Machines
So you're ready to get started sewing all sorts of things: clothes fit for the runway, home décor that will impress your family and friends, and lots of other fun ideas. But before you can start creating, you need to find the right beginner sewing machine. Read on to get the answers to your questions about the best sewing machines for beginners.
What should I look for in a beginner sewing machine?
When you're looking for a sewing machine for beginners, focus on ease of use, convenience, speed, and cost. You can choose a mechanical or a computerized machine, but in either case, the easiest sewing machines for beginners are sturdy, reliable, and help you learn the basics.
If you opt for a mechanical sewing machine, look for one with an automatic needle threader. It's a fast and easy way to get your thread directly through the eye of the needle, so you can start sewing in no time. For those choosing a computerized sewing machine as their first sewing machine, consider a model that comes with a jam-resistant Quick-Set top drop-in bobbin. This keeps your machinery running smoothly, so you don't have to stop sewing to deal with troublesome jams.
Whichever beginner sewing machine you end up choosing, it should be simple to use, durable, and helps you create the designs of your dreams.
Should I start out on a mechanical or computerized sewing machine?
The answer to this really depends on your preferences. Mechanical sewing machines offer reliability and simplicity, while computerized models provide speed and advanced technology. Brother offers beginner sewing machines in both mechanical and computerized models, so you can find the one that's right for you.
What features are best for beginning sewers?
There are numerous features that beginning sewing enthusiasts should keep an eye out for. These features will not only help improve your overall sewing experience, but also provide you with the tools you need to make your desired creations. Look for features such as:
Built-in stitches: These are a great resource for beginning sewing machine users and experts alike. These stitches make it a snap to quickly sew with ease.
Brightly-lit work area: You need quality light in order to see the work you're sewing. Look for a basic sewing machine that offers a brightly lit LED work area, so day or night you can sew to your heart's content!
Free arm: Although not a requirement, if you're planning on creating new additions to your wardrobe, a free arm can be a great feature for a sewing machine beginner. This feature helps you to sew professional-looking cuffs and sleeves for an elegant and refined finish you'll be proud to show off to your friends.
Other specific considerations you may want to keep in mind when making a purchase decision include:
Tension control
Machine weight and portability
How easy it is to change the needles
How easy it is to change the pressure foot
How the machine handles multiple fabric layers and heavy materials
What are the easiest sewing machines for beginners?
Brother has an assortment of great beginner sewing machines that will help get you started on a hobby that will last a lifetime. Below are just a few of our best sewing machines for home use:
Legal Disclaimers
Prices may vary.
See individual product pages for all conditions & system requirements.
X
Privacy Policy Update
We have updated our Privacy Policy. Please review the updated policy before proceeding to other sections of our website. Your continued use of the Site and Services constitutes your agreement to and acceptance of our Privacy Policy where permitted by law.