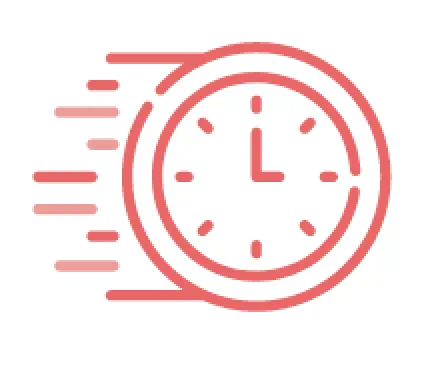 Your session has timed out. Please log in again

Summer is right around the corner which means BBQs, beaches and fireworks! If you are throwing your own shindig this Summer, these DIY personalized confetti poppers are the perfect favor to help celebrate with your guests. These party poppers are easy to make and you might already have the supplies lying around your house! Our favorite part is being able to personalize the message using the P-touch Embellish. Show us your poppers or how you use your P-touch Embellish to personalize your creations by tagging us on Facebook, Instagram and Pinterest.
Materials:
Red tissue paper
Red, white and blue tissue paper dots
Toilet paper or paper towel rolls
Scissors
Clear tape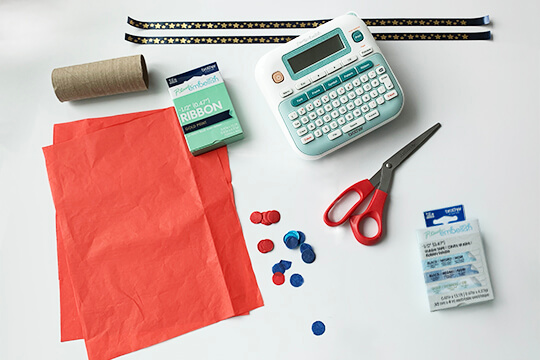 Step 1:
Print your personalized ribbon using the P-touch Embellish. Select the font and decide on the pattern. We used the star pattern for this project, but don't be afraid to get creative with a personalized message, emojis, symbols and patterns! We chose 8 inches for the length of the ribbons. Cut an 8x11 inch piece of tissue paper.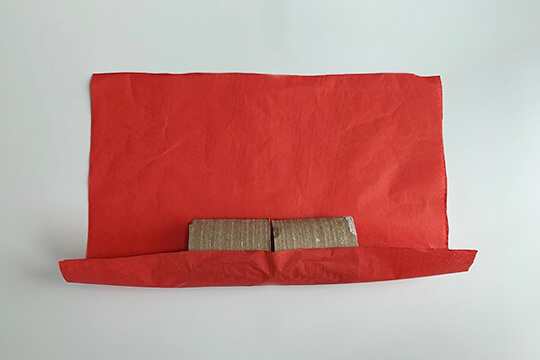 Step 2:
Cut the toilet paper roll in half or if you are using a paper towel roll, cut into equal size pieces (approximately 2-3"). Place the two pieces of the toilet paper roll at the bottom center of the tissue paper with half an inch of space between the rolls. Wrap the tissue paper around the toilet paper roll and start rolling up.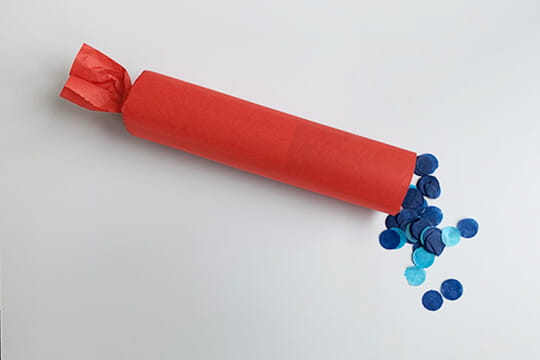 Step 3:
Secure the end of the tissue paper with a piece of clear tape. Pinch the end of the roll. Tie the ribbon to the end of the confetti popper. Stuff the other side with plenty of confetti tissue paper dots.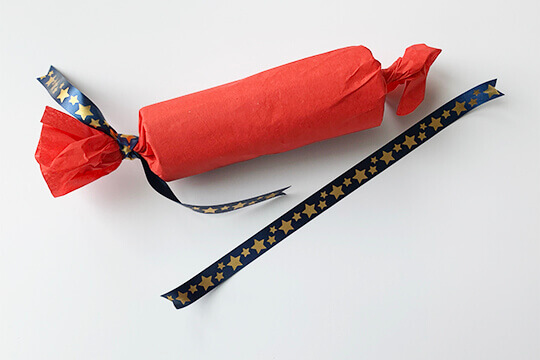 Step 4:
Print another ribbon using the P-touch Embellish and tie it to the other end of the confetti popper. Trim the ribbon by folding it in half and cutting downward. Your ribbon ends should look clean and trimmed.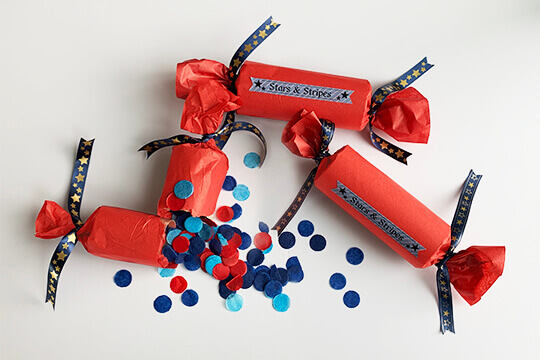 Step 5:
Lastly, we printed a short message on our new Light Blue Stripes Washi Tape! We chose "Stars & Stripes" with the star border. To pop the confetti poppers, hold each end of the confetti poppers. Twist and pop open to release the confetti!
Check Out These Featured Projects