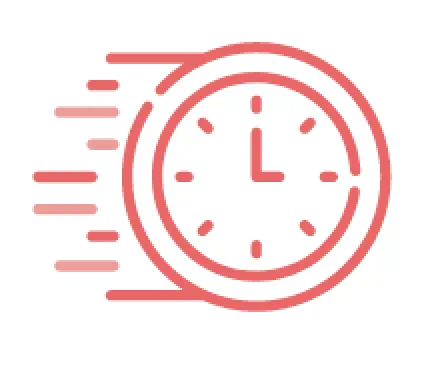 Your session has timed out. Please log in again

Mid-Arm Quilting Machines
Made specifically for free-form quilting, a mid-arm quilting machine can be ideal if you need more room to maneuver than a standard sewing machine but don't have the space or budget needed to accommodate a long-arm machine. Read on to learn more about mid-arm quilting and to determine whether this type of device is right for you.
Estimated read time: 2 minutes, 57 seconds
What Is a Mid-Arm Quilting Machine?
With throat space ranging from 10 to 15 inches, mid-arm quilt machines offer the ability to quilt larger patterns or blocks than their standard sewing machine counterparts. What's more, mid-arm machines usually feature ample vertical space so you can even fit king-sized quilts under the machine's needle. THE Brother Dream Quilter 15, for example, is a mid-arm quilting machine that offers generous horizontal and vertical space.
Unlike a standard sewing machine that is always oriented sideways, some mid-arm quilting machines can sit sideways or can be situated so that you're facing the actual needle. This can be helpful when you want to see an entire large project while you're quilting it. Mid-arm quilting machines also hold more thread then standard sewing machines, and oftentimes, the bobbin is located under the table, so you don't have to remove your quilt to change it.
What's Better: Mid-Arm Quilting Machines or Long-Arm Machines?
There are varying schools of thought regarding mid-arm vs. long-arm quilting machines. Different quilters have different preferences, depending on the projects they create and the features they're looking for. However, the best mid-arm quilting machines can do essentially the same job as long-arm machines, allowing you to produce streamlined and professional-looking quilted creations.
The biggest differences between mid-arm and long-arm come down to size and cost; long-arm quilting machines can be pricey, and their size can be prohibitive for home quilting unless you have room to spare. Also, unlike with long-arm machines, mid arm quilt machines enable you to sit down while working. With a mid arm quilting machine, the quilter has to guide the material manually, which requires some initial patience and practice but ultimately offers more control.
What Features Should I Look for in a Mid-Arm Quilting Machine?
If you're in the market for a mid-arm quilt machine, here are some of the features you should consider before making a purchase decision:
Built-in bobbin winder: Get quilting quickly with this convenient feature that saves time and effort.
LCD touch screen display: Make changes to your stitches with the push of a button! If you're in the market for a computerized mid-arm quilter, this little touchscreen can make a big difference in your quilting experience.
Manual speed control: Control the speed of your stitching to your exact specifications. The best mid-arm quilting machines can yield up to 1,800 stitches per minute.
Built-in stitch regulator: This system automatically adjusts the speed of the machine as you sew to help ensure your stitches are neat, even, and professional-looking.
Manual needle threading system: This provides you with added control over your thread so you can maintain tension and avoid tangles.
Free-motion quilting foot: Also known as a darning foot or hopping foot, this tool is great for free-motion quilting. The best mid-arm quilters often come with this and other great accessories, so be sure to look for the one that provides you with these valuable extras.