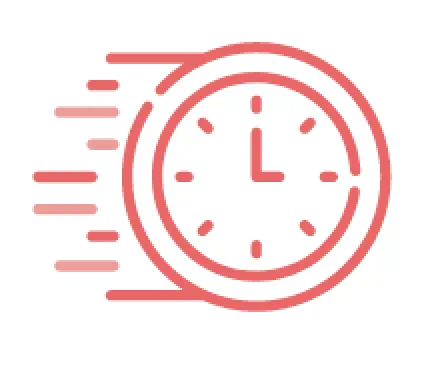 Your session has timed out. Please log in again
Starting an Etsy Shop and a Standalone Ecommerce Site – And Keeping Them Consistent
If you are interested in starting an online shop to sell your handmade goods, Etsy and Pattern by Etsy are great options to consider. In 2014, when I started my Etsy shop, Multiple Monograms, I had no clue what I was doing. I've learned a lot over the last 4 years and would like to share it with you.
Starting an Etsy shop can be overwhelming for most crafters. If you are anything like me, you will want to make it perfect before you launch. But, my shop is still not 'perfect' as I am always learning new things. You live, you learn, you adjust, and repeat. Just get your shop up and running and change as needed.
Here is a list of the essentials you will need before you go through the process of opening a shop.
Think of several options for your shop name. I had my perfect shop name in mind – but it was already taken! I had to go back to the drawing board. Play around with different names or try adding words into the name (i.e. shop, store, boutique) to increase your chance of finding a name no one has claimed.
Have appealing photos of your products to upload. You can now upload 10 photos per listing, so be sure to take a lot of pictures.
Do research on the tags for each product listing. 'Tags' are the words related to your listing that will drive traffic to the page based on the buyer's keyword search. Think like the customer. Start typing in what you would type in if you were the customer and see what auto fills in the search bar. I did this after about a year in business and dramatically increased sales by tailoring tags to what people search. For example, I sell burp cloths and added "burp rags" to the tags and saw an uptick in views for that listing.
Determine your pricing. Don't underprice your work! This one is huge to help maintaining the integrity of handmade goods. It is tempting to look up what similar items are being sold for and then just pricing yours a little cheaper. Please don't do this. Figure out what each item costs you in materials, labor and profit and then price your product based on that, not the competition.
Know what your products weigh and what shipping boxes you'll be using so you can take advantage of the USPS calculated shipping. It takes some time to set up, but it will make life so much easier. USPS offers free priority envelopes and boxes at your local office or online. After entering the weight and dimensions of each listing in your shop, Etsy will automatically calculate the exact shipping cost for the item and have the label ready to buy and print directly from your orders page. You also get a significant discount for shipping USPS through Etsy! And the final perk – you can set up a package pickup online through USPS and they will pick up your packages from your home. No need to ever go to the post office again.
Lastly, you need to gather your patience. Do not open your Etsy shop and expect orders to start flooding in. It took almost 6 months after I launched to get my first order! This allowed plenty of time to work on my listings and fine tune my shop before I started getting traffic. I went from 2 orders in 2014 to 1000 orders in 2017. Stick with it!
One of the most important pieces of selling anything these days is branding. Make sure your shop is cohesive and represents what you want your brand to be. I really wanted a standalone website to direct traffic to. Not because I didn't want to send people to Etsy, but to make branding easier with a custom URL. I looked online and bought the domain www.MultipleMonograms.com and then created my own site with a popular website builder. This was insanely time consuming and I found it difficult to manage both my Etsy shop and personal site. In 2016, Etsy launched Pattern by Etsy, an ecommerce website builder and I tried it out. I got a 30-day free trial but was sold in mere minutes!
Having a Pattern site in addition to your Etsy site has some major perks.
There is a minimal monthly fee and the transaction fee is the same as purchased through Etsy.
You can purchase a custom domain name during the setup in Pattern or transfer your current domain over in a few simple steps.
There are several options for themes and layouts to make your Pattern website uniquely your brand. You can change fonts and colors and upload your logo and banner.
Pattern uses all your existing inventory in Etsy, including all the descriptions and photos. All the hard work you put into your Etsy shop will easily be mirrored on your Pattern page! This means, if you change a price on a listing in Etsy, it changes it on your Pattern listing too! So, it's a piece of cake to manage both at the same time.
The best part, is that all orders from both pages come together in the Etsy Shop Manager, so managing orders and shipping is super simple. As long as you have calculated shipping set up in Etsy, Pattern will be the same. And when you print your shipping label, it automatically sends tracking information to your customer. Easy peasy.
Etsy has made creating and launching your own ecommerce shop easy and user friendly. And with the addition of Pattern, you can really get a jump start on creating your brand. There is a thorough FAQ section along with forums to help you along the way if you run into any problems.
Once you are up and running, I recommend you look through the teams within Etsy. It is helpful to become part of the community and a great resource for becoming successful at your new business.
by: Abby Malone
X
Privacy Policy Update
We have updated our Privacy Policy. Please review the updated policy before proceeding to other sections of our website. Your continued use of the Site and Services constitutes your agreement to and acceptance of our Privacy Policy where permitted by law.