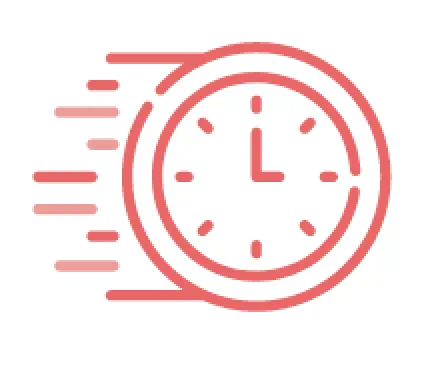 Your session has timed out. Please log in again
Packing and Shipping for Etsy Sellers
My ecommerce business, Multiple Monograms, has sold and shipped packages to every state in the US and over 20 countries. With the help of USPS and Etsy, shipping is intuitive and easy…once you know what you're doing! I would love to take you through the shipping process step by step and give you some tips and tricks to help you on your way to becoming an expert shipper in no time.
First things first, before you can ship your handmade goodies, you have to package them. I recommend adding some inexpensive touches to help make your products look more professional and give your customers a reason to buy from you again. I use ribbon, tissue paper and stickers to wrap all items before packaging.
Now let's talk about boxes and mailers. When I started I just used recycled shipping boxes I had at home. I now keep a stock of boxes and mailers that are the perfect dimensions for my products. I take advantage of free USPS shipping boxes as much as possible. They have multiple sizes that you can order online and have shipped to your home free of charge. The downside is they do not offer many large size boxes and USPS boxes must be shipped Priority mail. They cannot be used for First Class (under 1 pound) so you will need to purchase additional supplies if you plan to offer First Class. I recommend having all shipping options available to customers and let them choose which shipping method they want. I purchase all of my other shipping supplies through an online retailer.
The other supplies you will need are packing tape – I recommend getting a dispenser to make it easier! You will need a postal scale so you can get accurate measurements for your products. Lastly, I use a label printer, which is well worth it if you are printing multiple labels a day. I have one that prints the labels on stickers, but you can always print on paper from your regular printer and tape it to the boxes until you can justify getting a label printer for your business.
Before we get to the actual process of shipping via Etsy, I'd like to list some pros to using USPS:
You get a discount on shipping cost compared to purchasing the labels at your local post office
Free shipping supplies for Priority Mail and Flat Rate
Insurance and delivery confirmation included in Priority Mail
Tracking information for all shipping methods.
Tracking number is automatically sent to your customer on the day the package ships and is a huge benefit for Etsy Seller Protection.
Package pick up at your front door by the USPS
Calculated shipping!
Etsy made it super easy to ship both domestic and internationally with Calculated Shipping. This option can be added to each listing in your shop. You add the size and weight of each item (these measurements need to be the dimensions packaged up not including the box) and enter ALL box and mailer sizes you have. You can also choose to add a handling fee for each listing to cover packaging and this will be added to the shipping total, your customers will not see a breakdown of shipping and handling. The system will then automatically show the customer the shipping cost for each method you offer. On your Shop Manager order page, the system automatically calculates the package type (from your entered options) for the item(s) purchased.
Now I am going to show you step by step how to ship from your Shop Manager page. If you have a Pattern by Etsy website, the orders from Pattern will populate here right along with your Etsy orders!
First, click on Orders & Shipping on the left side. Then click on get shipping labels at the top of the page.

You can now choose to select ALL orders on the top right or select each one individually in the bubbles to the left of each order that you are ready to ship.

On the following screen, you will have all the shipping details for each order, and we will go through each one. At the top, is the shipping address that the customer entered at checkout. A message "This address matches the address on file with the USPS" and then you can move on, or it will say "The USPS has suggested a different address than the address entered by the buyer" and you will be able to click "Review the Address". Normally, USPS will give you the recommended change to the address (i.e. St instead of Street).

The type of shipping the customer purchased is shown in the next box along with the packaging that is prefilled based on your calculated listing. This should be correct, but you can change it below.

The Shipping Method can be changed and once selected, the estimated delivery date will be shown below the drop-down box.

The next dropdown box is the packaging, again, prefilled from your calculated shipping entries. You can change this using the drop-down menu, which will give you all USPS packaging and your custom calculated shipping boxes. If you haven't entered the specific package you intend to ship, you can fill in the package dimensions under the dropdown menu. Please remember to use inches and enter the longest side first.

Insurance is automatically included in Priority packages for $100. You can choose to add more and add signature confirmation.
Now you are finished with the shipping options and time to go through the printing process. This is on the right hand of the screen. The ship date will populate with the current date. You can change this to another date in the dropdown menu.
*This is important to be accurate for the USPS scan form and for the tracking information that is sent to your customers.
If you have a label printer, you will need to choose the Format 4x6 Label Printers options. If not, you will choose One or Two Labels per page for a standard printer.

Now click the orange Confirm and Buy button. Then, click Purchase Labels.

The next popup will ask you if you want to Print Labels or Print USPS Scan Form. I always print a scan form FIRST (after you print labels the option to print the scan form will no longer appear). The scan form prints a single sheet with a barcode that your Postal Carrier can scan upon pickup to enter all packages into the system instead of having to scan each one separately.

Your labels will print, and they are ready to be attached to your packages! You can take them to the post office or set them out for USPS pickup. To schedule a pickup, you MUST schedule it by 2 am via USPS. This is a wonderful, free service, and I recommend you take advantage, especially if you have several packages.

All finished! Hopefully you have the confidence to start shipping with USPS and Etsy! Once you get the hang of it, you will have much more time to create your goods!
by: Abby Malone