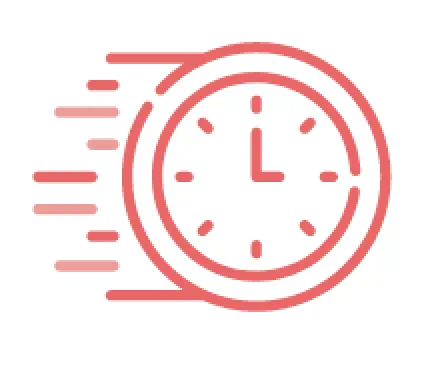 Your session has timed out. Please log in again
Label like a boss with the P-touch CUBE family of label makers
Simplify and transform everything from the stock room to your desk straight from your smartphone, tablet, laptop, or PC.
About Label Makers
Label makers are versatile devices that can help transform chaos into order in your home, office, or workspace. While you may be ready to purchase a label maker of your own, how much do you really know about these devices? Read on to learn more about label making and how to find the best label maker for your needs.
What is a label maker, and how does a label maker work?
Think of a label maker as a special kind of printer: It takes the text and images you've created and turns it into a laminated, adhesive label to help you identify items and organize your space. Many label makers feature QWERTY keyboards for ease of use, allowing you to type in text and create labels in various fonts in multiple sizes and styles. The best label makers even offer an assortment of frames, emojis, and symbols to make your labels as unique as you are!
What can I do with a label maker?
A better question might be, "What can't I do with a label maker?" Versatile and reliable, label makers can be used to make labels for everything you need to get--and stay—organized. Some common labeling uses include:
Food containers and pantry items
Kitchen cabinets and junk drawers
Office files and filing cabinets
Media libraries
Makeup caddies
Garages and toolboxes
Cables and wires
Storage boxes
Tackle boxes
School supplies
Kids' cubbies and toy bins
Baby bottles and clothing
And much more!
How do I find the best label maker for me?
Consider these options to find the right label maker for you:
Desktop vs. Handheld: Label makers are available in either desktop or handheld versions. If you're going to do most of your label making from a specific area and prefer a larger keyboard, a desktop version might be the best choice. Are you constantly on the go and looking for an easily portable device? Then you'll want a handheld label maker that's small, lightweight, and compact. In fact, many portable label makers can easily fit into a bag so you can take them wherever you go.
QWERTY-Style Keyboard & Screen Size: Many Brother P-touch label makers come with a full QWERTY keyboard and an easy-to-read backlit or LCD screen, making it intuitive and convenient to create the labels you need. Most label makers also feature the ability to preview your text and images so you can see just how your label will look before hitting print. This helps to minimize wasted labels.
Usability & Memory: You don't want a label maker that requires multiple steps just to change the font style or size, so be sure to choose one with easy-to-switch functionality and one-touch shortcut keys. Also consider a label maker with built-in memory, so you can store your most-used labels for quick and easy reprinting.
Customization: Many label makers feature a virtually endless assortment of fonts, styles, symbols, icons, emojis, and decorative borders, along with adjustable font sizes and tape sizes.
Connectability: Our P-touch CUBE label maker uses the Brother Design&Print app to enable you to connect wirelessly to a smartphone, tablet, laptop or PC to print personalized labels on the go. The P-touch CUBE PLUS label maker can also be used with the Brother Design&Print app, the Brother iPrint&Label app, or P-touch Editor software.
Label Tape & Accessories: We offer high-quality Brother P-touch TZe Label Tapes in a wide variety of styles, colors, and sizes designed to work with P-touch label makers. AC adapters and protective carrying cases are also available for select models.
Brother Genuine Label Maker Supplies & Accessories
Brother offers labeling supplies in a variety of styles, colors, and sizes designed to work with P-touch label makers. AC adapters, protective carrying cases and other accessories are available for select models.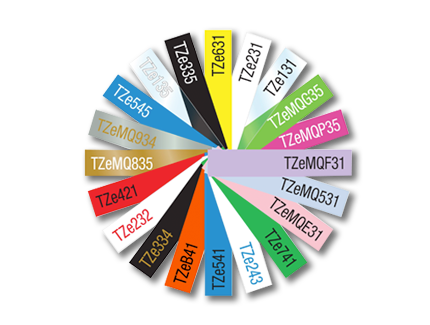 Legal Disclaimers
See individual product pages for all conditions & system requirements.
Prices may vary.
Labels shown are for illustrative purposes only. Actual output (such as fonts and margins) may vary.