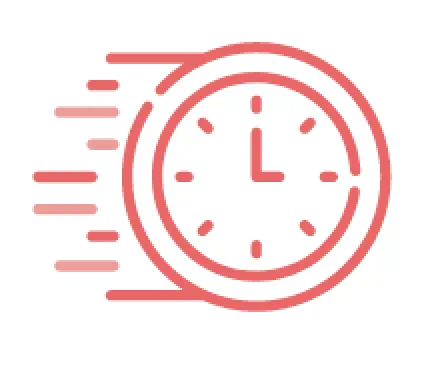 Your session has timed out. Please log in again

Computerized Embroidery Machines
With advanced features and cutting-edge capabilities, computerized embroidery machines are rapidly becoming the device of choice for embroidery enthusiasts. And it's no wonder—these futuristic devices make it possible to transform virtually any design you can imagine into an intricate embellishment. Is it time to upgrade your model with some modern technology? Read on to learn more about computerized embroidery machines and how they can help take your embroidery to the next level.
What is a computerized embroidery machine?
Computerized embroidery machines allow you to enjoy future machine updates and download embroidery designs to your machine (with a Brother computerized embroidery machine, you can use thousands of embroidery designs by purchasing via iBroidery or they can upload their own designs with the built-in USB port). With these devices, you can also store your designs for later use and customize virtually every aspect of your embroidery experience, including the type of stitches you use, so there's virtually no limit to what you can create.
Are there computerized combination embroidery and sewing machines?
Yes, there are computerized combination embroidery sewing machines that enable you to sew clothes and home décor as well as embroider them with unique designs, logos, monograms, and more. Choosing a computerized embroidery and sewing machine can offer added value within one machine without sacrificing any of the functions or features you need for a superior sewing and embroidery experience.
What is a programmable embroidery machine?
The term "programmable embroidery machine" refers to something slightly different than the term "computerized embroidery machine." Programmable embroidery machines automatically embroider pre-programmed designs and let you control many of the functions of your device with just the push of a button. That said, most programmable embroidery machines also allow for computer connectivity, so you can generally download patterns, modify them to suit your project, or create your own original designs for something truly personalized.
Are computerized embroidery machines good for beginners?
Yes, computerized embroidery machines can be a great choice for beginners, especially those who consider themselves tech-savvy. A computerized embroidery machine helps take the guesswork out of the embroidery equation and can give beginners the confidence they need to explore (while giving expert embroiderers the variety they crave).
How do I find the best computerized embroidery machine for me?
In order to select the best computerized embroidery machine for your needs, you'll first want to first determine whether you want just embroidery functions or a sewing-embroidery combo device. In addition, you'll want to consider reliability, versatility, and cost, as well as the following factors:
Hoop Sizes and Embroidery Area: You'll need space to embroider, particularly if you have larger projects in mind. Hoop sizes generally range from 4x4 and up, so make sure your computerized embroidery machine supports a hoop size that's suitable for your projects. In addition, pay close attention to the workspace area to ensure there's enough space to embroider comfortably; many models come with additional lighting so you can be sure to see each stitch clearly.
Tutorials and Design Software: Need some help learning the finer points of embroidery? Then look for a computerized embroidery machine that comes with built-in step-by-step tutorials. In addition, consider a model with advanced design editing software to enjoy complete control of every aspect of your creation, as well as built-in designs and patterns. Brother computerized embroidery machines feature a broad array of different patterns, designs, and fonts, so you'll never run out of inspiration.
Accessories Included: Several Brother programmable embroidery machines come with pre-wound embroidery bobbins and a host of other bonuses to maximize the fun of embroidery. The hardest part will be deciding which embroidery project to embark on first!
Legal Disclaimers
Prices may vary.
See individual product pages for all conditions & system requirements.