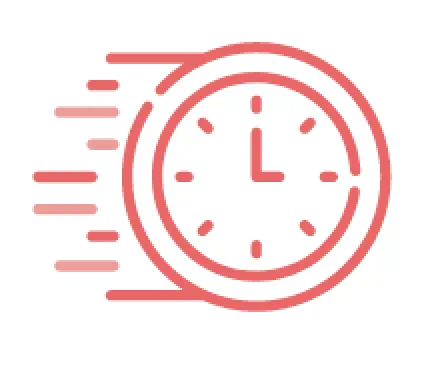 Your session has timed out. Please log in again

Mechanical Sewing Machines – Manual Sewing Machines
When you think of sewing machines, chances are a manual sewing machine comes to mind. Also known as mechanical sewing machines, these devices are designed to make sewing simple and enjoyable for all experience levels. Want to know more about manual sewing machines and find out which one is the right pick for you? Read on to learn more.
What is a manual sewing machine?
Manual sewing machines have been around for centuries; they've been used to create everything from glamorous gowns to home essentials around the globe. Modern-day manual sewing machines are generally less complicated than their computerized counterparts, and they require a foot petal to operate. These machines also come with manual features that can delight everyone.
If during your search you encounter the phrase "mechanical sewing machine," just remember it's the same type of machine as a manual; the two phrases are used interchangeably. Whether you call it a manual sewing machine or a mechanical sewing machine, make sure to look for a model that emphasizes reliability, durability, affordability, and features.
What are the advantages of a mechanical sewing machine?
Mechanical sewing machines can help you keep it simple, providing you with a streamlined way to create all sorts of fun and exciting projects. Non-computerized sewing machines also tend to be more affordable than computerized machines and suitable for sewing on the go, making them ideal for those who enjoy a sewing circle.
What is the best mechanical sewing machine for me?
The best manual sewing machine for you will depend on your specific needs. When shopping for a mechanical sewing machine, be sure to consider the following features:
Built-in Stitches: Mechanical sewing machines can come with a variety of different stitches that are already built in to your device. If you intend to use your sewing machine to add to your wardrobe, check to ensure the device you're looking at comes with a built-in buttonhole too.
Versatility: The best manual sewing machines are capable of handling materials ranging from delicate silks to sturdy burlaps. Whether you're creating elegant curtains or tough outdoor décor, make sure your mechanical sewing machine offers the fabric versatility you need.
Simple Threading: When you're ready to start sewing, you want your manual sewing machine to be ready to go too. The simple threading system available in Brother mechanical machines makes it fast and easy to get started.
Additional features you may want to consider are a free arm, portability, and LED lit work area.
Is a mechanical sewing machine better?
When it comes to mechanical vs. computerized sewing machines, what's better really depends on individual needs and preferences. That said, mechanical sewing machines can be a good option for:
Beginner sewers looking to start out on a basic device at an affordable price
Sewers who don't want to mix technology with sewing
Legal Disclaimers
Prices may vary.
See individual product pages for all conditions & system requirements.