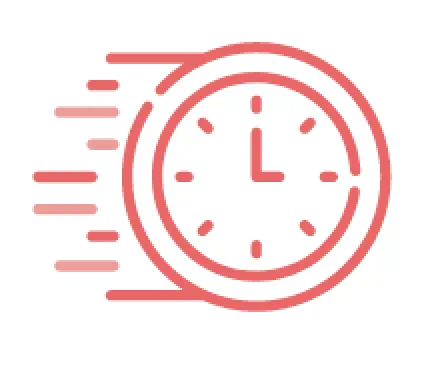 Your session has timed out. Please log in again
Portable Sewing Machines
For busy sewers on the go, portable sewing machines are a must-have. These devices are slim and streamlined, but don't let that fool you—they come packed with all the features you'll need to create fashion, home décor, and other projects you'll love. But before you decide to invest in a portable sewing machine, you'll want to learn the basics to find the one that's right for you. Read on to find out more.
What is a portable sewing machine?
Portable sewing machines are smaller, sleeker, and more lightweight than their homebound counterparts. For that reason, they are easy to carry to sewing classes or job, as well as convenient to store in any home or take with you on trips. Because you can carry them with you, portable sewing machines allow for immediate on-the-go creativity and the ability to do urgent on-the-spot sewing repairs.
Are there portable electric sewing machines?
Yes. In fact, portable electric sewing machines are a great option for many people. Not only are they light and compact; they come with an array of bells and whistles that make sewing fun and easy.
Do I need a portable sewing machine?
Many sewers can benefit from choosing a portable lightweight sewing machine, and they are often a prime choice for beginners looking for their first machine. Small portable sewing machines are also popular with:
Those with limited sewing or storage space.
People taking sewing classes who want to learn on their own machine.
Sewing circle enthusiasts who want to bring along their latest project.
College students who love to sew.
What is the best portable sewing machine?
The best portable sewing machines come packed with features that will help you create everything from fashionable ensembles to interior decor. When looking for the best portable sewing machine for your needs, consider a model that has:
LED Work Area: A brightly lit work area is essential when it comes to ensuring that your stitches are straight and even. Many Brother portable sewing machines provide you with LED lighting so you can see exactly what you're doing while you work.
Built-In Stitches: This is a great feature for sewers who want to have a wide variety of stitches to choose from even when they're on the go. Some models even provide you with auto-size buttonhole styles.
Needle Threading System: Take the trouble out of threading your needle with an easy needle threading system that ensures you get your thread through the eye of the needle on the first try.
Legal Disclaimers
Prices may vary.
See individual product pages for all conditions & system requirements.