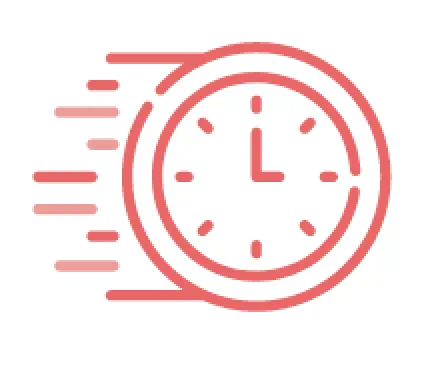 Your session has timed out. Please log in again
How to Use a Label Printer
The Brother Label Printer has been designed with a wide range of features designed to make it easy to install, operate, and maintain.
How Easy is it to Install a Brother Label Printer?
Easy-to-install software

Brother Label Printers come with easy-to-install label creation software and printer drivers included in the box. Software versions may vary by machine. 

This software guides users through every step of the easy installation process. Simply place the Installation CD into your PC and follow the user prompts.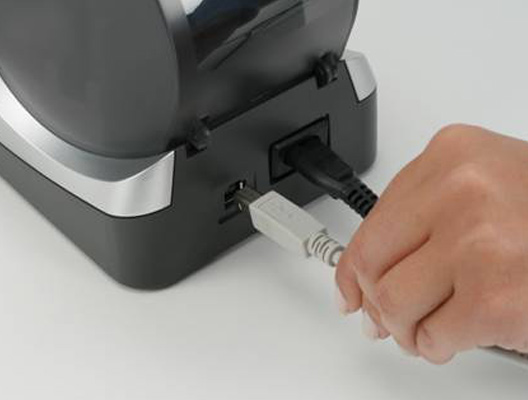 How to Use Your Label Creation Software
Connecting the Brother Label Printer to your PC

When requested, use the USB cable and power cord included in the box to connect the Brother Label Printer and turn on the machine. Follow the remaining prompts to finish the installation process. It's that easy!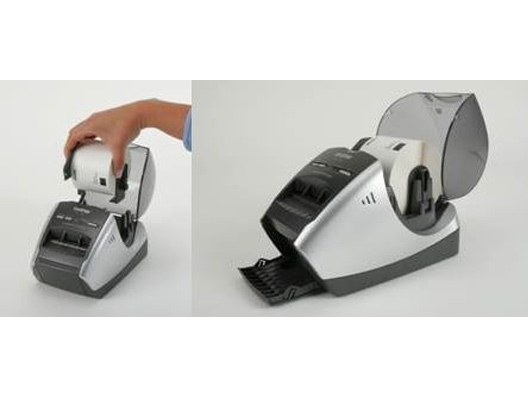 Dropping Label and Tape Rolls into the Label Printer
Loading label and tape rolls into the machine

After you have installed the Brother Label Printer, turned it on, and connected it to your computer, the next step is to load a tape roll into the machine.
Lift the lid and drop the tape roll into the Brother Label Printer.
This process is made easier by using the user-friendly guides on the roll and in the machine. Using the guides to feed the labels into the machine ensures labels are correctly fed into the Brother Label Printer.
Close the lid.
All machines come with starter rolls of labels. Starter roll types included in the box will vary by model purchased. Additional rolls are available by separate purchase.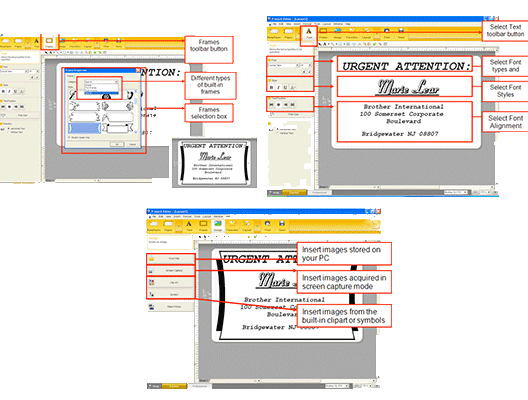 Using the Label Creation Software
Use a variety of font types, sizes, images, and effects to create labels

Easily change text by clicking on the text toolbar button. True type fonts stored on your PC can be accessed to create your label. Easily change the font size, style and alignment to customize your label.[1]
You can easily create labels using the wide variety of built-in frame designs, further customizing your label. You can even drop-in images stored on your PC, acquired via screen capture, or from included clipart symbols.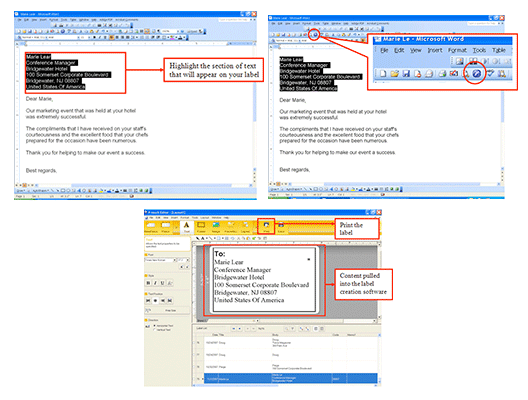 Using Documents or Data Stored in Word, Excel, or Outlook
It's simple to create labels using information already stored or created in popular applications like Microsoft Word, Excel, or Outlook.[1] It's as easy as:
highlight the text you want inserted into your label

click the text you want inserted into your label

(click on the button with the letter "P" on the toolbar to pull highlighted information into the label creation software)

print the text you want inserted into your label