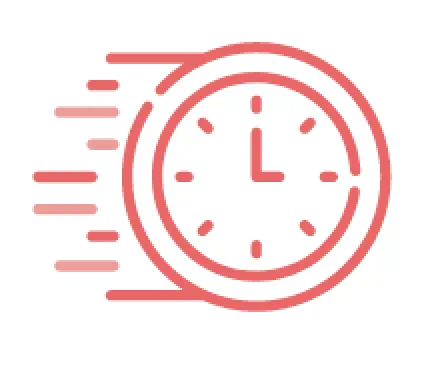 Your session has timed out. Please log in again
Ink & Toner

Refresh Smart Delivery Services
Never run out of ink or toner again! Get exactly the Brother Genuine ink or toner you need, exactly when you need it.

Brother Mobile Connect App
Go mobile with the simple-to-use Brother Mobile Connect App to print, copy, scan and manage your printer from your mobile device.
Ink & Toner Auto-Fulfillment Programs
There's never a good time to run out of ink or toner. That's why we make it easy to have Brother Genuine ink or toner automatically shipped directly to your door before you run out. No subscription fees or hidden costs – just convenient, worry-free printing and peace of mind.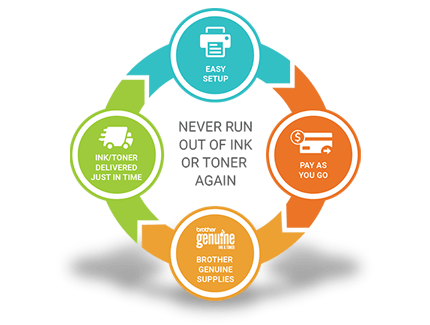 Brother Genuine Toner
Not all toner is created equal. Let Steve show you why.
What's the difference between printer toner and printer ink?
Without getting too technical, there are several key differences between toner and ink. Printer ink is a liquid tinted with four different shades—cyan, magenta, yellow and black (CMYK)—that when combined, are capable of producing a wide variety of hues. Inkjet printers spray the ink directly onto the paper, creating vivid, colorful prints. Ink can be pigmented or dye-based. Dye-based ink consists of a colorant that is fully dissolved and suspended in liquid. Pigmented ink consists of a fine powder of solid colorant particles suspended in a liquid carrier. Previously, pigmented ink created longer-lasting prints but was more expensive than dye-based. Steady improvements in the inks' formulas have addressed the shortcomings of both types of ink, and today there is little difference between current dye-based and pigmented inks.
By contrast, toner, which is used in laser printers, is made up of a dry powder. Laser printers produce electrostatically charged dots on a light-sensitive drum which attracts the toner powder. The printer toner is transferred to the paper and fixed by a heating process. Toner is also available in four different shades—cyan, magenta, yellow and black (CMYK)—that when combined, are also capable of producing a wide variety of hues. A mono laser printer requires only require black toner while a color printer needs four cartridges (one black and three color) to create full-color prints.
How long do printer ink and printer toner last?
The answer depends on your device, your print volumes, and the ink or toner you're using. Brother high-yield ink and toner cartridges enable you to print more pages before needing a replacement cartridge. These higher yield cartridges can help to reduce the total cost of ownership for both inkjet and laser printers.
What are some of the advantages of Brother printer ink?
Brother produces high-quality ink that yields superior results. All Brother Genuine ink is specifically formulated as part of an entire printing system to work seamlessly with your Brother inkjet printer to provide superior results along with reliable page yields and high-quality, professional results. Using Brother Genuine ink also helps to keep Brother inkjet printers running smoothly. Extensive testing ensures ongoing, reliable performance.
The benefits of using Brother Genuine ink include:
High Quality: Brother printer ink is color-fast, fade-resistant, and provides you with rich, vibrant shades that stand the test of time.
Convenience: When it comes time for printer ink replacement, Brother has you covered. Our printer ink refills are available in three colors and black so you replace only the ink that you need. Consider page yields whenever replacement ink is needed so you don't have to worry about frequent ink cartridge replacement. Brother offers high, super high and ultra high-yield ink cartridge options that print more pages than standard-yield cartridges.