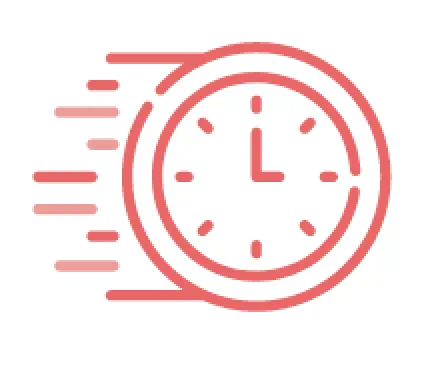 Your session has timed out. Please log in again

Long Arm Quilting
Long arm quilting is an increasingly popular method for creating memorable quilts your family and friends will love. But what is long arm quilting? How exactly does it work, and is it the best choice for your next quilting project? Read on to learn more and to find out if you're ready to become a long arm quilter.

Estimated read time: 3 minutes, 28 seconds
What is a long arm quilting machine?
Long arm quilting machines and long arm quilting frames are specially designed for big projects, giving you the ability to construct a finished quilt with relative ease. These devices are very large—anywhere from 17 to 21 feet in length.
The frames of long arm quilt machines typically come with an industrial length sewing machine head, as well as rollers for attaching the fabric layers. Unlike other quilting machines that require you to move the fabric to get the results you're looking for, with a longarm quilting frame, the head of the device moves instead. This can be particularly useful when you're quilting something oversized.
There are also computerized longarm quilting systems available that allow you to create your own unique patterns in a snap. You simply input the pattern you're looking for, and the head of the quilting machine will be guided across the fabric by the computer, rather than you having to direct it by hand.
What projects can long arm quilting machines be used for?
Designed so longarm quilters can quickly construct large crafts, these machines are ideal for creating big, bulky quilts. There are two primary styles of quilting that longarm machines are used for. The most common are pantograph designs, although many home quilters use their machine to create their own personalized designs and patterns as well. Generally speaking, bigger is better when it comes to long arm quilting projects: the design gives you the space you need to let your imagination soar.
What are the pros and cons of long arm quilting machines?
Long arm quilting machines are powerful, durable, and great for creating large projects. The best computerized longarm quilting machines make it easy for you to design your own patterns and then bring them to life. On some models, long arm quilters can quilt many feet in a single pass, making them a great choice for those who need to get their quilting done quickly.
That said, there are some distinct drawbacks to opting for a longarm machine. Depending on your space availability, the sheer size of the longarm quilting machine could prove an issue. With a frame that can reach 14 feet, plus a table and assorted accessories, purchasing a long arm quilting machines for home use should be carefully considered.
Additionally, longarm quilting machines can be intimidating for beginner quilters. If you're interested in learning more about longarm quilting (or trying your hand at it before investing in one), many local shops have classes so you can try before you buy.
What if I don't have a long arm quilting machine?
If you don't have a long arm quilting machine but still want to craft quilts for your loved ones, there are plenty of alternatives. For those who are short on space, simply repositioning your standard quilting machine on the edge of your workspace should give you the room you need to maneuver with ease. And if you're looking for added power and features to make your quilting projects even more fun, there are smaller quilting machines out there than can get the job done on even your biggest creations.
Another option is a mid arm quilting machine, such as the THE Brother Dream Quilter 15. Many of these machines can do a similar job as long-arm machines but at a lower price point and without the need for so much space, allowing you to produce streamlined and professional-looking quilts your family will love for generations to come.