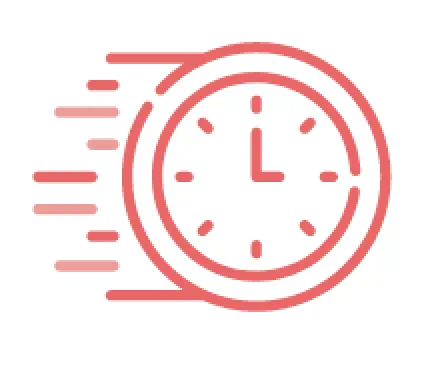 Your session has timed out. Please log in again
Meet Chris
Out of curiosity, Chris Tock got into sewing by chance when he participated in a Cosplay event. He then moved on to sew custom cosplay costumes for friends. Combining both his passion for sewing and education, he founded Tock Custom, a Dallas-based design studio that specializes in men's clothing, customer messenger bags and cosplay costumes. He also runs a successful YouTube channel sharing sewing tutorials to inspire others who may have been just like him - looking to get into sewing their own clothing or costumes.
Powering His Business with Brother Machines
Chris Tock, founder of Tock Custom, uses his Brother machines to create custom and handmade products – high-quality men's clothing, messenger bags, accessories, cosplay, props, and costumes. Chris turned his hobby into a business when he recognized the value of how unique the items he was making were, and the demand that people had.



Are you ready to turn your passion into profit? Gets tips and tricks plus access to exclusive content to help you get your business up-and-running using a Brother machine. Visit brother-usa.com/side-hustle.
I love how easy Brother machines are to learn to use right out of the box. There's great continuity between machines, so when I learned on one, I felt like I learned how to use them all.
Favorite Machines to Work On
Entrepreneur Pro X PR1055X
"The PR1055X 10-needle embroidery machine is a powerhouse. The speed and quality of everything it makes is the definition of professional-grade results."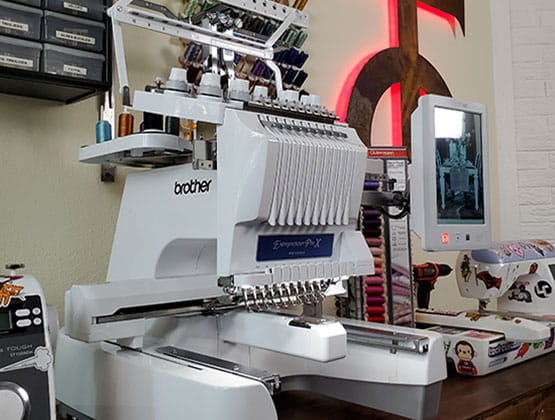 1034D
"The 1034D Overlock machine is the best way to turn average garments and accessories into polished and refined items. This machine will help set you apart from other handmade items with how clean your finished projects look."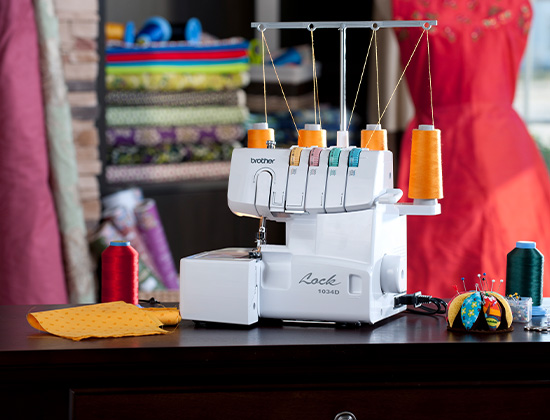 ScanNCut DX Innov-ís Edition Fabric Bundle
"The ScanNCut SDX225F will allow you to create unique things from scratch or modify existing creations to look incredibly detailed, stunning, and one of a kind. The included software is a powerful tool to empower you to take something terrific to the next level."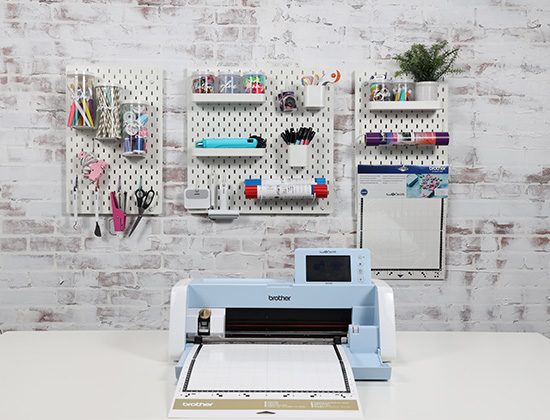 My machines are my business! Without them, I wouldn't be able to create custom made, one-of-a-kind projects that my customers love.
Legal Disclaimers
The talent received compensation for their participation in the program and the opinions/recommendations expressed therein are those of their own.
Certain pre-loaded licensed images are for personal use only.
X
Privacy Policy Update
We have updated our Privacy Policy. Please review the updated policy before proceeding to other sections of our website. Your continued use of the Site and Services constitutes your agreement to and acceptance of our Privacy Policy where permitted by law.