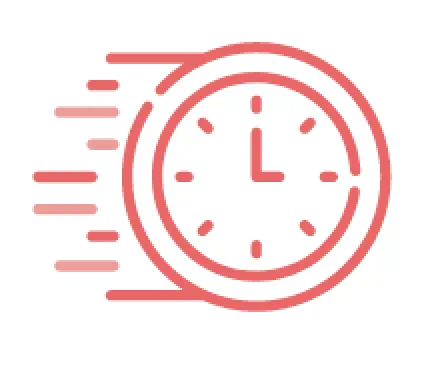 Your session has timed out. Please log in again

Need a very special birthday card? Do it yourself and creatively make something with the Brother P-touch Embellish and the P-touch Embellish Tape.
Materials:
P-touch Embellish Tape (various styles with black lettering)
Cardstock (various styles and patterns)
Scissors
Glue
---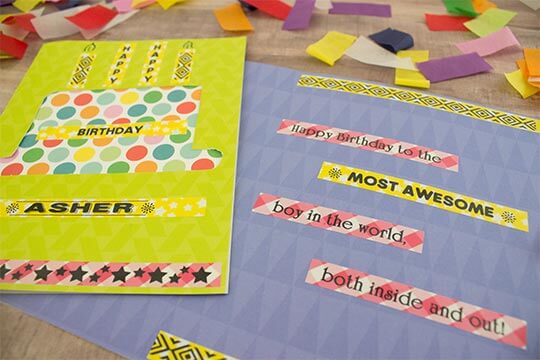 Step 1:
For this project, we used 2 pieces of colored cardstock to create the body of the card, green for the front and back, and blue for the inside. Cut each piece of cardstock into a rectangle shape and fold in half to make the card.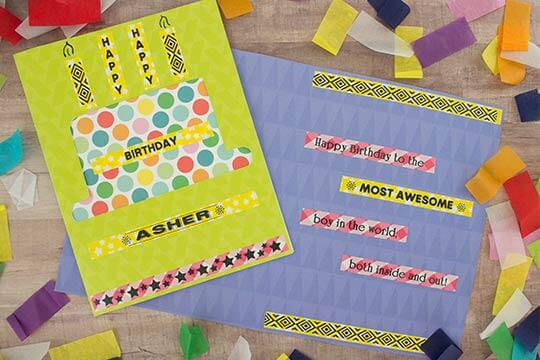 Step 2:
Using the piece of cardstock for the front and back of the card, cut out a cake shape using scissors. Put another smaller piece of cardstock in a different color and pattern behind the first sheet of cardstock so the pattern shows through the cake shape cutout. Glue this piece of cardstock to the back of the sheet of cardstock to secure in place.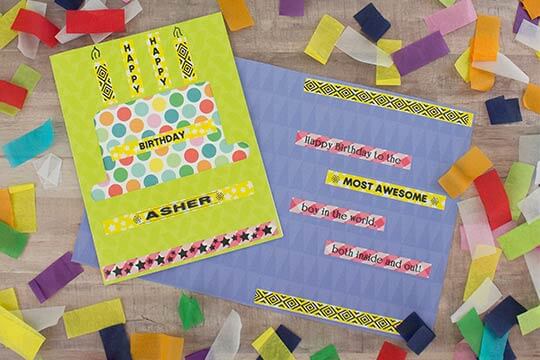 Step 3:
To create the rest of the decorations for the front of the card. Using the P-Touch Embellish, print out 2 small strips of tape in a pattern of your choice to make candles. Print out two more strips with the words "Happy" written vertically. These strips will be used to resemble 2 more candles for the cake on the card. Print out another piece with the words "Birthday" written horizontally, and place this in the middle of the cake. Print out one more piece of tape with the Birthday Boy or Girl's name and embellish with a border and symbols. For this project, we also used the font style "Shadow" to make the name really pop. You can also print out different patterns using other colors of tape to create a top or bottom border for the card.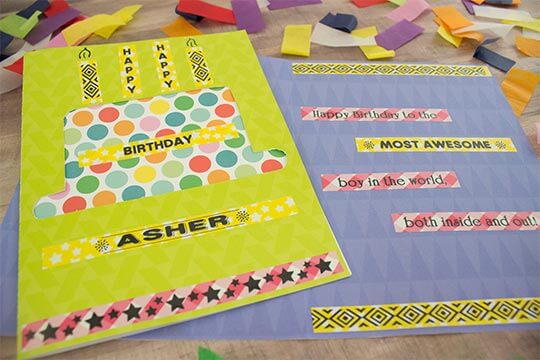 Step 4:
Use the P-Touch Embellish tape to create the message for the inside of the card. Use different tape styles to embellish the pattern to your liking. You can also use different patterns to create a top or bottom border for the card, like you did for the front.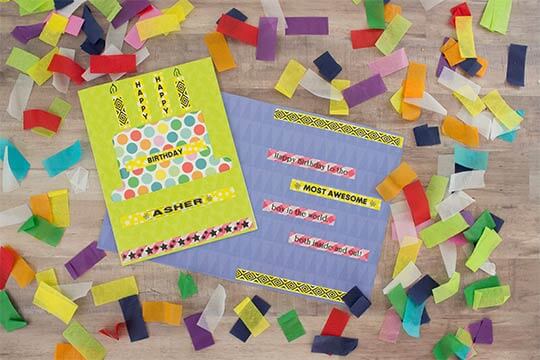 Step 5:
Once both the inside of the card and the outside of the card are complete, glue both sheets together to create your full card.
Check Out These Featured Projects