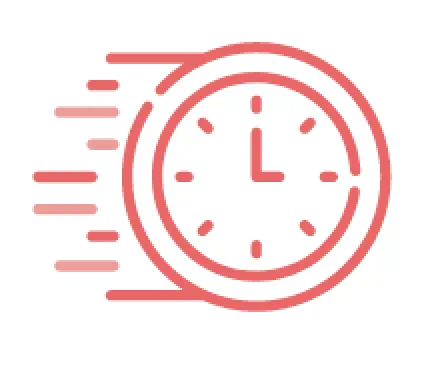 Your session has timed out. Please log in again

Chocolate Covered Coffee Treat
Give the perfect present for any occasion with a coffee mug and some homemade chocolate covered coffee beans. All you need is a Brother P-touch Embellish and some creativity! Follow these easy steps.
Materials:
P-touch Embellish Ribbon (White with Black Lettering)
Clear Bags
Ingredients for Chocolate Covered Coffee Beans:
1/2 Cup Coffee Beans
2/3 Cup Chocolate Chips (Dark, Semi-Sweet, or Milk)
1 1/2 Teaspoons Shortening
Cocoa Powder. Cinnamon, Sea Salt Flakes or Cayenne Pepper
Parchment Paper or Wax Paper
---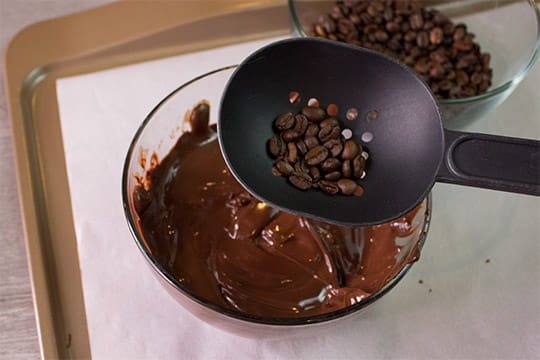 Step 1:
In a double boiler or microwave, melt the chocolate chips with shortening (you can melt a variety of chocolate types for a variety of chocolate covered coffee beans). Dip the coffee beans, one-by-one in the chocolate and drip excess through a slotted spoon. Place the chocolate covered beans on a baking sheet covered in parchment or wax paper. Make sure to separate the beans so they are not touching.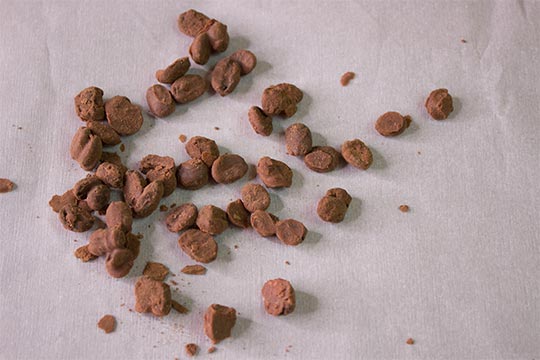 Step 2:
(Optional) Sprinkle cocoa powder, cinnamon, or sea salt flakes on a portion of the chocolate covered coffee beans for a different texture and flavor. You can even a sprinkle some cayenne pepper for an extra kick, if desired.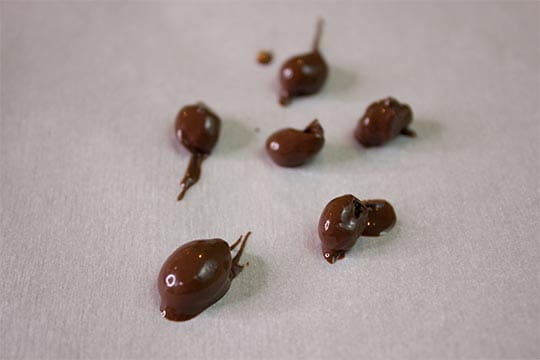 Step 3:
Put the chocolate covered coffee beans in the freezer to harden. Once the coffee beans have hardened, mix the dark, semi-sweet, milk chocolate covered beans and the cocoa powder dusted coffee beans together in a clear bag.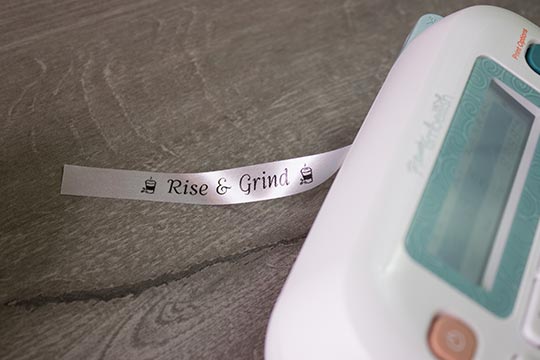 Step 4:
Create the ribbon to tie the bag using the P-touch Embellish White Satin Ribbon with Black lettering. For this project, we used Frame # 32, Font "Berlin", with the Ribbon Layout #3 to print continuous text on the tied ribbon. "Rise & Grind, Sunshine!"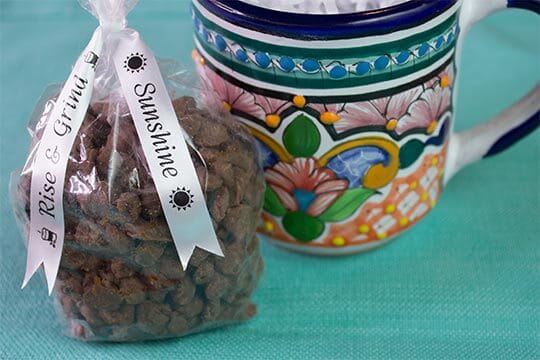 Step 5:
Print the ribbon to 12" and tie the bag of chocolate covered coffee beans, making sure to twist the ribbon so the text is visible on both sides.
Check Out These Featured Projects