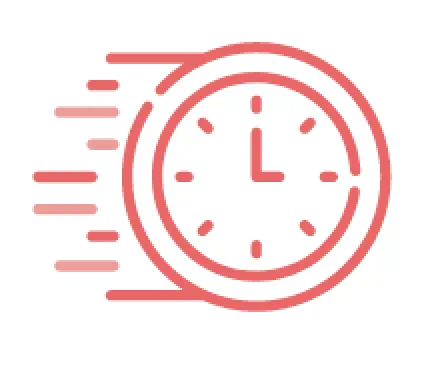 Your session has timed out. Please log in again

Thankful Photo Wall Display
Tis the season to eat, drink and be thankful! Create a festive thankful photo wall display with a few simple supplies and personalize it with your Brother P-touch Embellish! Make this project for Thanksgiving and take instant photos with your family to have memories that will last a lifetime!
Materials:
Gold on Navy Blue P-touch Embellish Satin Ribbon Cartridge
Frame
Twine
Mini plastic forks
Clothespins
Burlap & lace
Scissors
Faux leaves
Paint marker
Hot glue gun
"Thankful" cutout
---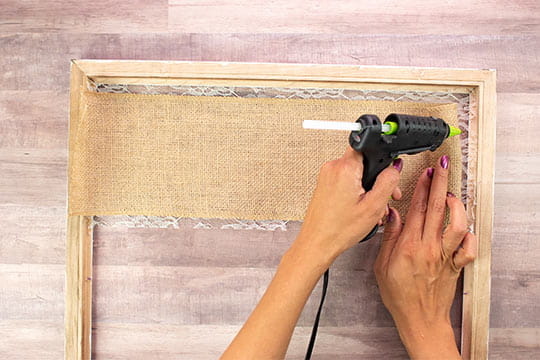 Step 1:
Flip frame over and attach the burlap and lace to the back of the frame using the hot glue gun.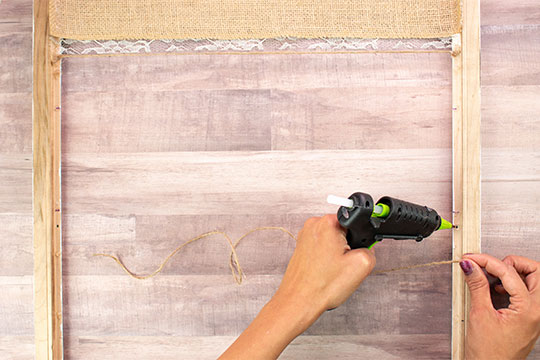 Step 2:
Use the marker to mark where you want the twine pieces to go. Glue two pieces of twine equal distance apart on the back of the frame.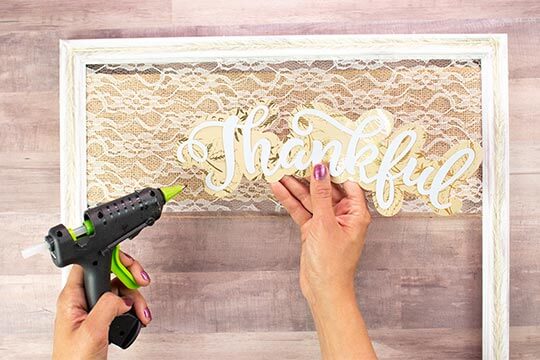 Step 3:
Flip the frame over and glue the "thankful" cut out on the burlap/lace.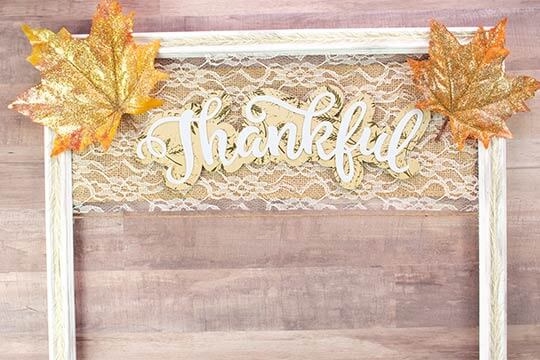 Step 4:
Glue the leaves on each side of the "thankful" cut out.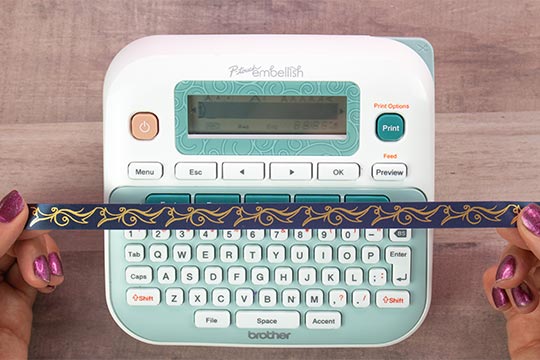 Step 5:
Next, use the P-touch Embellish to print a pattern ribbon. Select your favorite pattern and print a 12-inch piece. Print one for each photo you want to hang.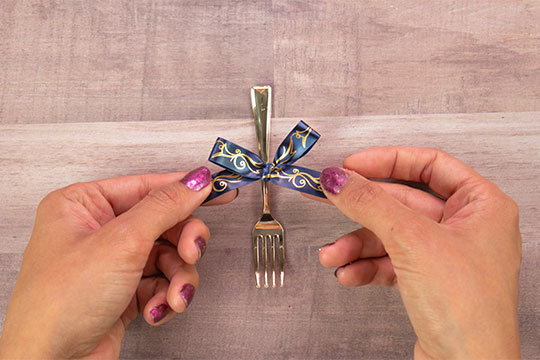 Step 6:
Tie the ribbon in a bow around the mini fork.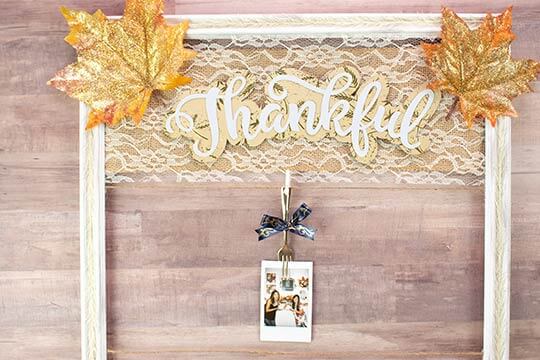 Step 7:
Clip the clothespin to the fork. Repeat for each photo hanger. Fit the photo in the fork teeth and clothespin on the twine.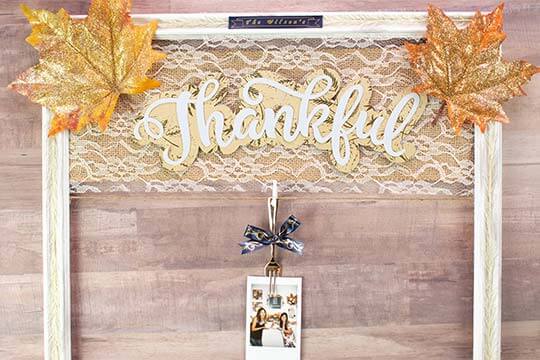 Step 8:
For the final personalized touch, use the P-touch Embellish to add the family name to the frame. Select your favorite frame on the P-touch Embellish and type your family name, select a font and print. Attach the ribbon to the frame with glue.
Check Out These Featured Projects