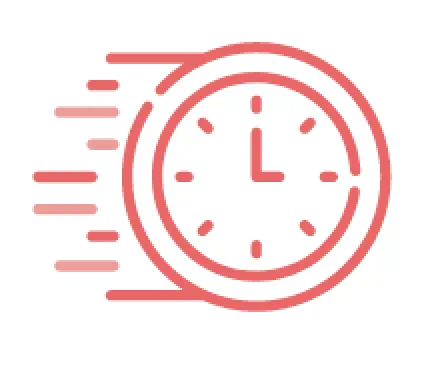 Your session has timed out. Please log in again

One of the most impressive decorations for holiday gatherings is the table setting. There are so many fun and festive ways to personalize a place setting. One of our favorite do it yourself projects is a wine glass wreath charm. These personalized wreath charms are perfect for hosting a small group dinner. It's exactly the finishing touch your guests will love. Our P-touch Embellish ribbon and tape printer is just the thing you need personalize this project in minutes.
The base of the wreath wine charm is created with fresh rosemary to the provide a delicious holiday aroma. Not only does this wreath add holiday charm, but it also identifies the owner of the drink while mingling before and after dinner. If you are not serving wine at dinner you can turn your rosemary wreaths into personalized napkin rings!
This adorable charm can be done in just a few quick steps using basic, easy to find items. Gather these supplies and follow these steps to get started.
Supplies (makes 1 wreath):
P-touch Embellish Gold on Red Satin Ribbon
2 sprigs of fresh rosemary
2 inches of thin green floral wire
Wire cutter
Wine glass with stem
---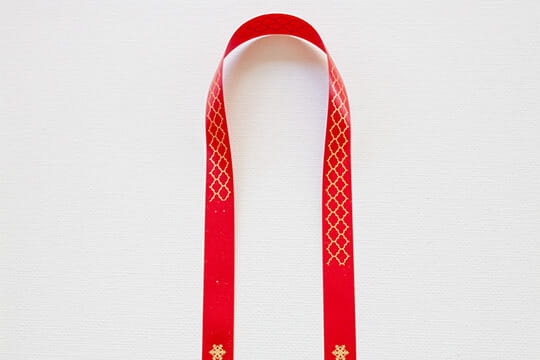 Step 1:
Using the P-touch Embellish, select the font Calgary in large. Add text "Cheers, (name)". Add a snowflake symbol before and after the message. Print one copy. Do not cut yet. Now select a pattern. Print an 8-inch pattern and do not cut. Next, print a second copy of "Cheers, Mary" just like the first one. Cut the label when finished.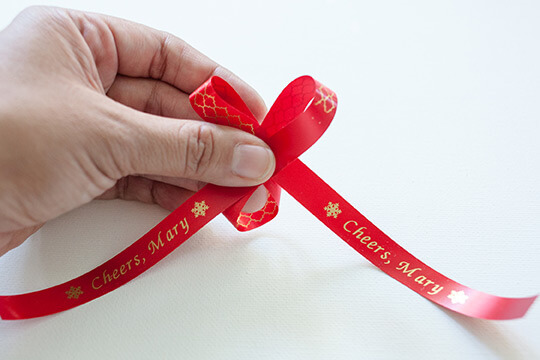 Step 2:
Create two loops to tie a ribbon. Allow the message to hang below. Set aside.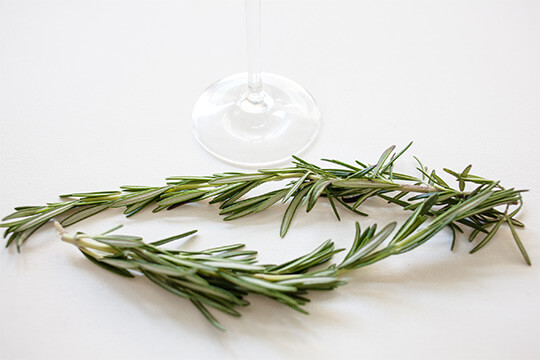 Step 3:
Flex the rosemary sprigs back and forth creating a soft bend. Take two sprigs and lay it side by side with ends on opposite sides.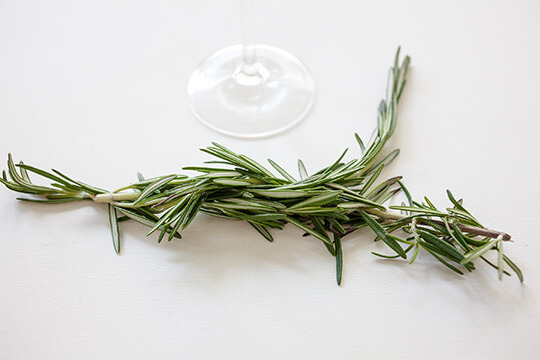 Step 4:
Twist the sprigs to connect the two. This allows the wreath to look full.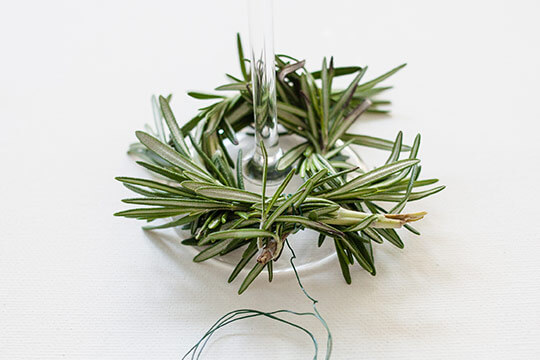 Step 5:
Wrap the rosemary sprigs around the wine stem to make a wreath. Twist the green wire around the rosemary ends to secure the connection in place. Leave the end of the wire open.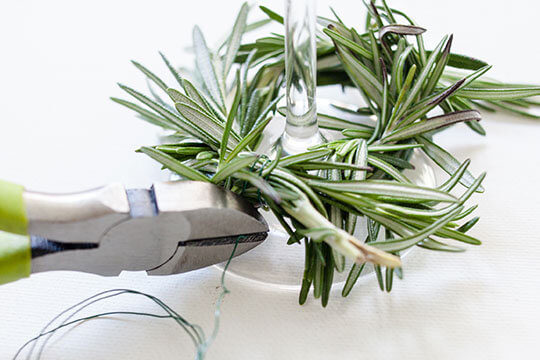 Step 6:
Take the end of the green wire and loop it through the ribbon center. Continue twisting the wire around the wreath until it is tightly secured.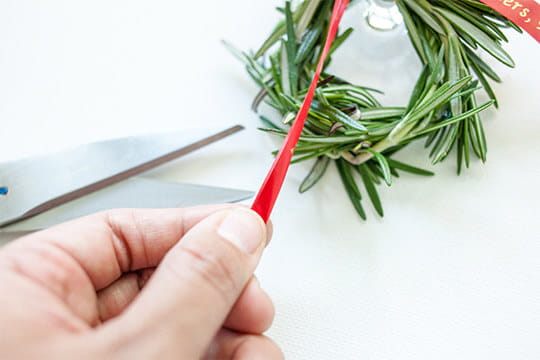 Step 7:
Trim off the ends of the ribbon by folding it in half (long ways) and cutting upward and away from the closing side. Repeat this step for the ribbon on the other side.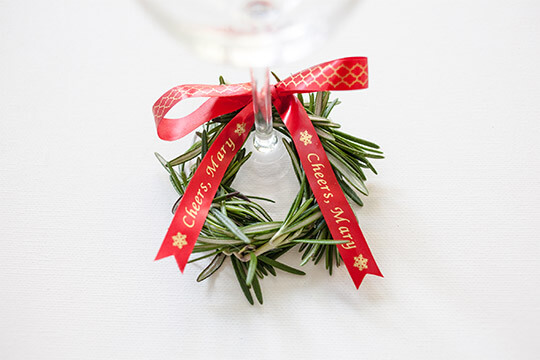 Step 8:
The wine glass wreath charm is ready to for your guests to enjoy.
Check Out These Featured Projects