Business Solutions: Document Workflow
Workflow efficiency can help streamline a wide range of processes across an entire organization. Scan and send documents directly from a Brother device to a selected destination with ease. Enable secure transmission to help meet document handling regulations and protect sensitive or confidential information.
Features
Today's business environment demands more collaboration and greater efficiency. Brother helps mid-to-large sized organizations streamline processes and create efficiencies for long-term success. Brother business printers, MFPs and scanners contain several features to help optimize workflows and improve productivity.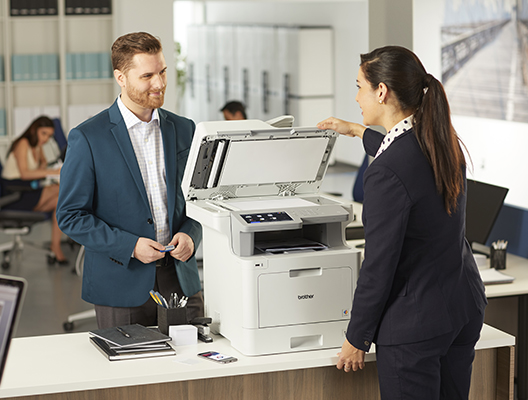 Scan to: Conveniently scan to Image, OCR, Email, File, Cloud Service, Email Server, FTP, SharePoint, SSH Server (SFTP), Network Folder (SMB 1,2,3), My Folder (Active Directory), My Email (Active Directory and Secure Function Lock)
SMBv3 (Scanning): Server Message Block (SMB) is a protocol connecting Windows clients and servers so they can share files and printers
Active Directory Email Lookup: Search the corporate Microsoft Active Directory address book directly from the front panel of the machine for destination addresses using the Scan to Email Server feature.
LDAP Email Lookup: Search the corporate address book located on an LDAP Server for destination addresses using the machine's front panel.
Secure Email Certificate: Enables direct communication to a secure email server using TLS V1.2, STARTTLS, and SMTP-AUTH.
PaperPort 14SE: Document management software included with Brother multifunction printers.
High Speed Scanning to USB: Scan documents directly to a folder on a PC via USB connection.
I-Fax: Conveniently use the network to send and receive faxes, compared to using a conventional phone line. The receiving fax machine must also support I-Fax.
Fax Forward: Foreword incoming fax documents to a defined fax number or email address.
Fax to Server: Brother MFP devices can integrate into a fax server environment, eliminating the need for individual phone lines connected to each machine.
Network PC Fax: Send documents via a Brother PC-Fax Driver. Pull from the machine's address book, or enter a destination number on a Brother MFP or fax device.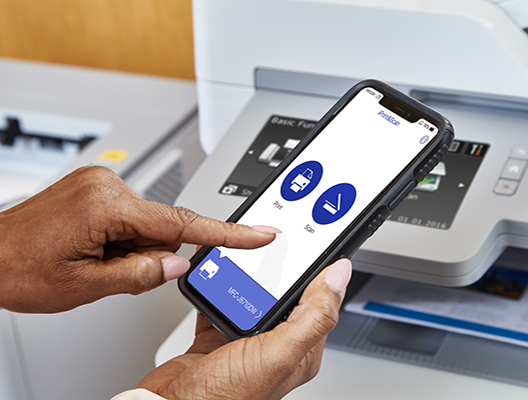 Mobile Device Support
Whether on the road, at a customer site or in a retail storefront, Brother offers a wide range of printing and scanning solutions to help improve workgroup productivity and efficiency – virtually whenever, wherever. These include:

AirPrint® - Wirelessly print from AirPrint-compatible apps via any iOS device connected to the same network segment as the printer.
Mopria® Print - Wirelessly print directly from any supported Android™ device connected to the same network segment as the printer.
Brother iPrint&Scan - Downloadable app that allows a user to wirelessly print from and scan to an Apple® iPhone®, iPad®, and iPod Touch®, Android™, and Kindle Fire™. Print PDFs, web pages, documents, photos, and text file formats. Scan to the device or supported cloud service. Preview copies; edit, preview and send faxes; check the machine's status - all from a smartphone or tablet.
NFC (with Brother iPrint&Scan) - Easily establish a wireless connection between an NFC-enabled mobile device and Brother NFC-enabled machine to directly print from or scan to mobile device.
Wi-Fi Direct® - Allows a user to configure a wireless network between a Brother machine and a mobile device that supports Wi-Fi Direct.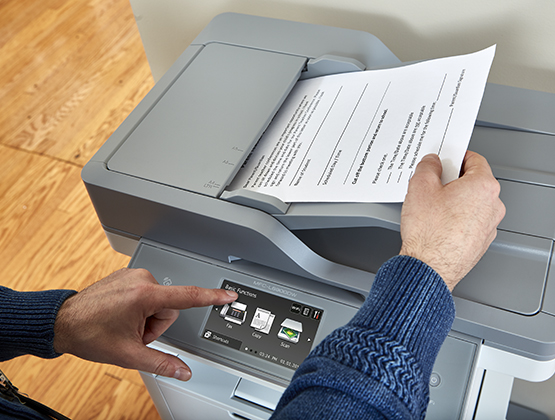 Cloud Apps
A free suite of innovative, cloud-based applications accessed directly from compatible, Internet-connected Brother devices that allow you to capture and convert information directly from your machine – without using a computer. Features include:

Easy Scan to Email - Send scanned documents to a prepopulated email address directly from your Brother device without configuring any server details. Leverage this feature to access the Brother scan-to-translate functionality powered by thebigword.
Scan to Word / Excel / PowerPoint: Scan a hard copy document and convert it into Microsoft Word format using Optical Character Recognition (OCR).
Scan to Mobile: Retrieve a scanned document on a mobile device without being connected to the network.
Cloud Secure Print - Password-protected printing over the Internet without using a printer driver.
Attach/Email/Print - Printing via email over the Internet without using a printer driver.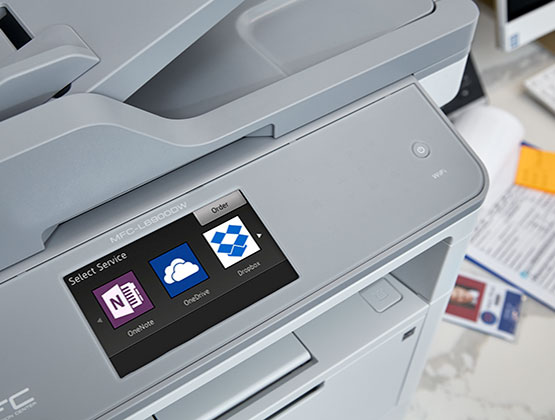 Cloud Services
Access the cloud without a computer using the award-winning Brother Web Connect to upload scanned documents or to print documents directly from an online storage site. Among the supported services included2:
Google Drive™
Evernote®
OneDrive
OneNote
Dropbox
Box
Brother Value Services and Custom Solutions
From enhanced collaboration to increased document security, Brother Value Services and Custom Solutions feature an expanded portfolio of personalized service and solutions offerings designed to meet the needs of mid-to-large size customers. Inclusive of customization and integration capabilities, this suite of solutions helps to resolve unique document management challenges and meet critical business requirements.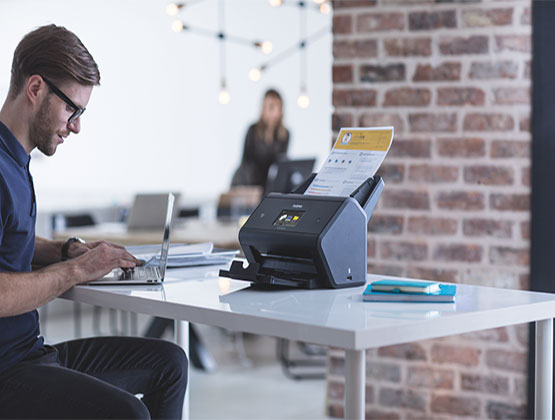 Barcode Utility
Automatically separate batches of documents using barcode-reading technology and send the documents to the correct folders.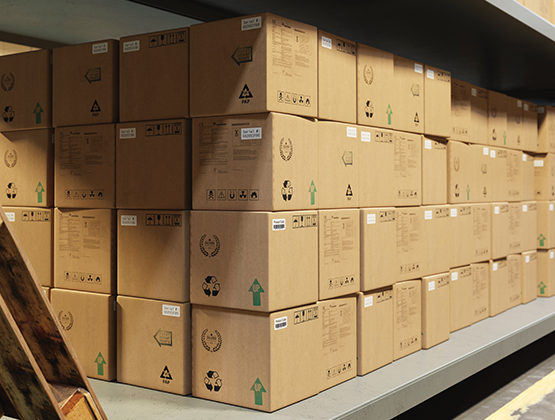 Barcode Print +
Print barcodes on demand from a software application without a dedicated barcode printer.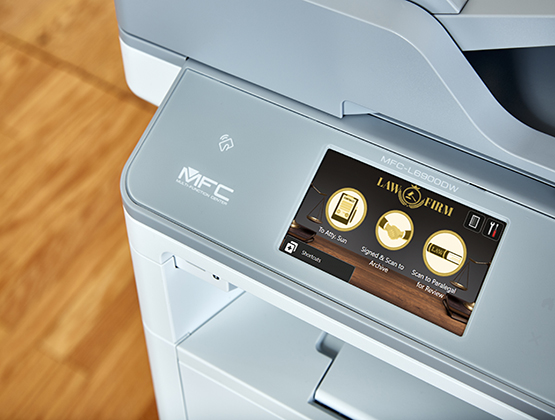 Custom User Interface
Modify the standard user interface on select Brother product, and customize it with different backgrounds, icons and available machine features.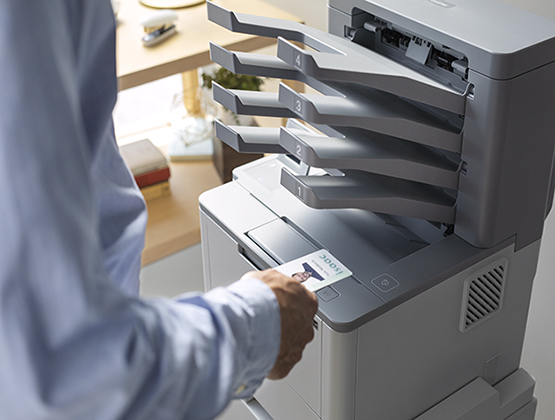 Secure Print +
Ensure that confidential or sensitive documents do not print until the user authenticates by entering a PIN or via an NFC card on the machine's integrated NFC card reader.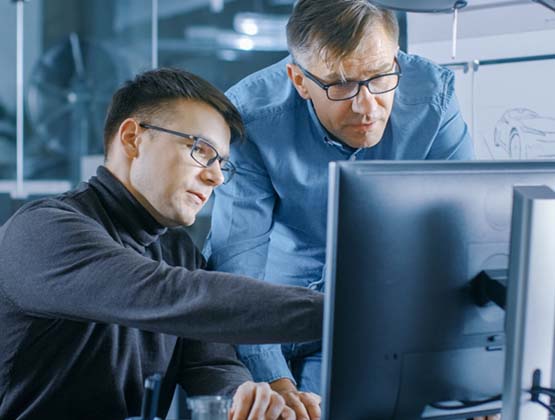 Printer & Scanner Interface
Enables third-party developers to build custom solutions for and integrate with Brother machines.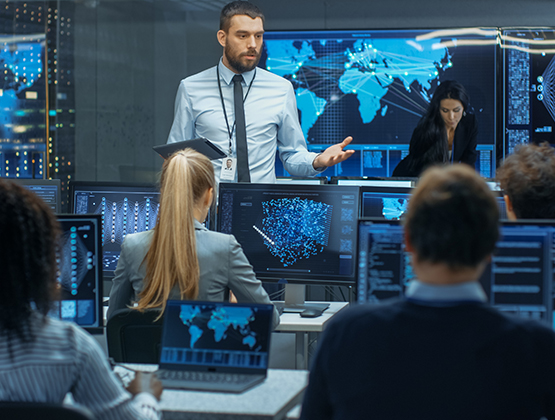 Special Solutions Team
The Brother Special Solutions Team (SST) assesses a business' unique needs and develops customized solutions to meet those needs.
Document Workflow Partners
To help streamline a wide range of document processes including workflow automation, file sharing and collaboration, Brother has partnered with select technology vendors that deliver added value.
Contact Brother Sales & Support
Have questions regarding our business products, workflow solutions, and professional services?